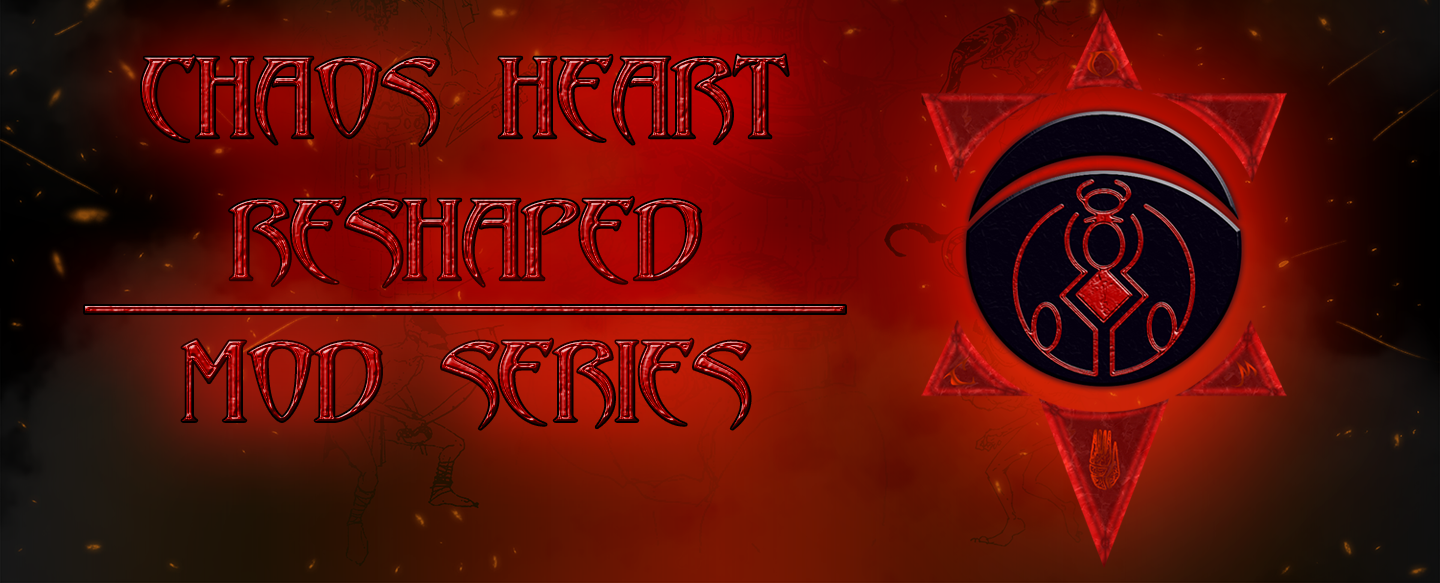 As you all may have noticed, the Chaos Heart mod is dead and nobody from the last development team does not deal with it. It's nice that there are still some enthusiasts who are working on different patches on their own to improve the latest version of the mod, but days of the development of the mod by Chaos Heart Dev Group are gone.

Long time ago, back in 2014, Netch (one of our teammates) said that, in his opinion, the project has no prospects if it is not transferred to a modular basis. Then no one shared his point of view, and then, coupled with many circumstances, the mod was abandoned.

I have been thinking about Netch's words for a long time and decided that I have to cut Chaos Heart into pieces which may live a separate life.

My goal is to identify which components of CH were good and which were not, referring to the opinion of the mod audience. And then try to transfer some features to individual plug-ins, to work on my (and not only my) old concepts and release them too.

So, the project is aimed to:
select and transfer to individual modules the best features of the mod;
Lore compatibility - cut, correct, or simply do not take all that stands out from the atmosphere of the original game;
completion of concepts that have not reached to the release;
maximum possible compatibility with other mods - minimal affecting of objects, cells, etc.
I hope for your support and possible help.
Thanks :)