Welcome back fellow veterans and newcomers!

New stuff fully working & in-game:
Due to the decision of abandoning any TCW-2008-ish style content, I had to redo many things, especially when it comes to vehicles. We now use a proper ROTS-style overhaul! Every model has well defined normal/bump and specular map(s). Except the LAAT/i gunship they are all rigged to the stock swbf 2 animations. All credit go to Free Radical for making these meshes & textures. Thanks to Clonetrooper163 and many others for sharing those swbf3 assets on Facepunch. Credit to ChadBad for the original port of the IFT-X & AT-RT (used as templates for BUC). Thanks to my friend Barlex for the 501st texture(s) & fixed normals.
Vehicles (pictures follow the order):
AT-RT
AT-RT (custom 501st texture)
AT-TE Walker
AT-TE Walker (custom 501st texture)
AT-XR Walker
Clone Hover Tank
BARC Speeder
IFT-X Hover Tank
IFT-X Hover Tank (custom 501st texture)
AT-XR walker, an alternative ground walker for the Republic. Sort of looks like a Snowspeeder squished down and put onto walker legs to me. Still a very nice vehicle nonetheless!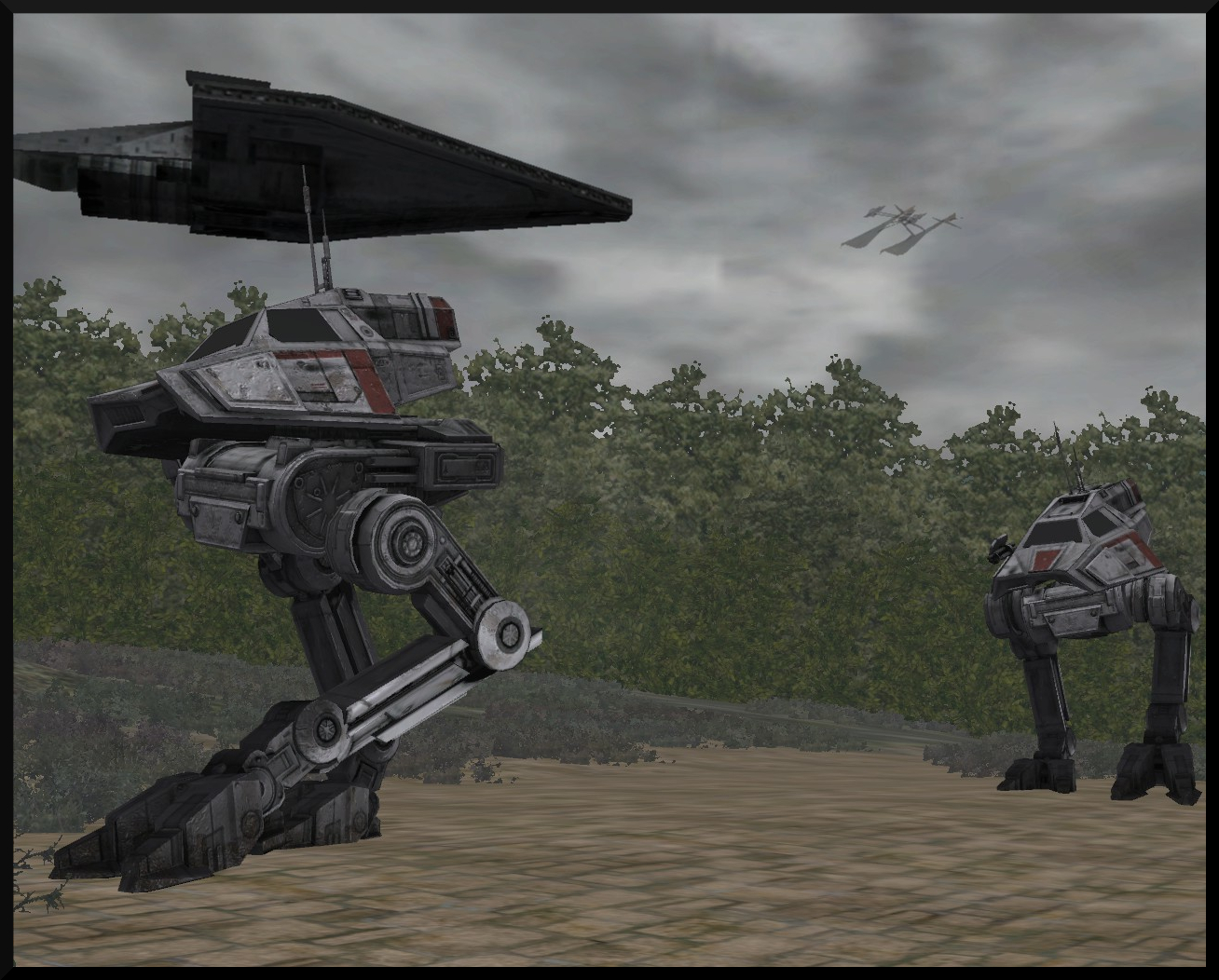 In-game size comparison with a stock player model:
New hover vehicle: "The Clone Hover Tank" - Here's Free Radical idea behind this model:
"The Clone HoverTank was a prototype tank used and tested late in the clone wars by the 501st and was meant to replace the UT-AT and TX-130 (also known as Saber Tank). The goal was to make it act like a mini AT-TE. This Hovertank comes with 2 heavy cannons and one Mass-driver cannon. It has shield emitter."
Another "size comparison":
All the Republic ground vehicles are done. I'll start working on some space stuff such as starfighters, bombers models etc. soon.
The background map is Kashyyyk Docks ported from SWBF I. It uses various SWBF II textures and meshes. It was originally made by AQTOutrider, I modified it a bit (new paths, new hint-nodes, added new flying ships, new vehicle spawns, new HD textures for all the wookie wood stuff).
Legion textures for vehicles will be available for open beta 2. Currently only the 501st is planned.
---
Era under development:
As most of you know, we are busy with our TCW era, what specifically? Mainly the Siege of Saleucami that uses 99% of my time. This is a conversion of the PSP map from Battlefront Renegade Squadron. Story wise we will reproduce the events shown in The Siege of Saleucami, (Star Wars Republic 2002).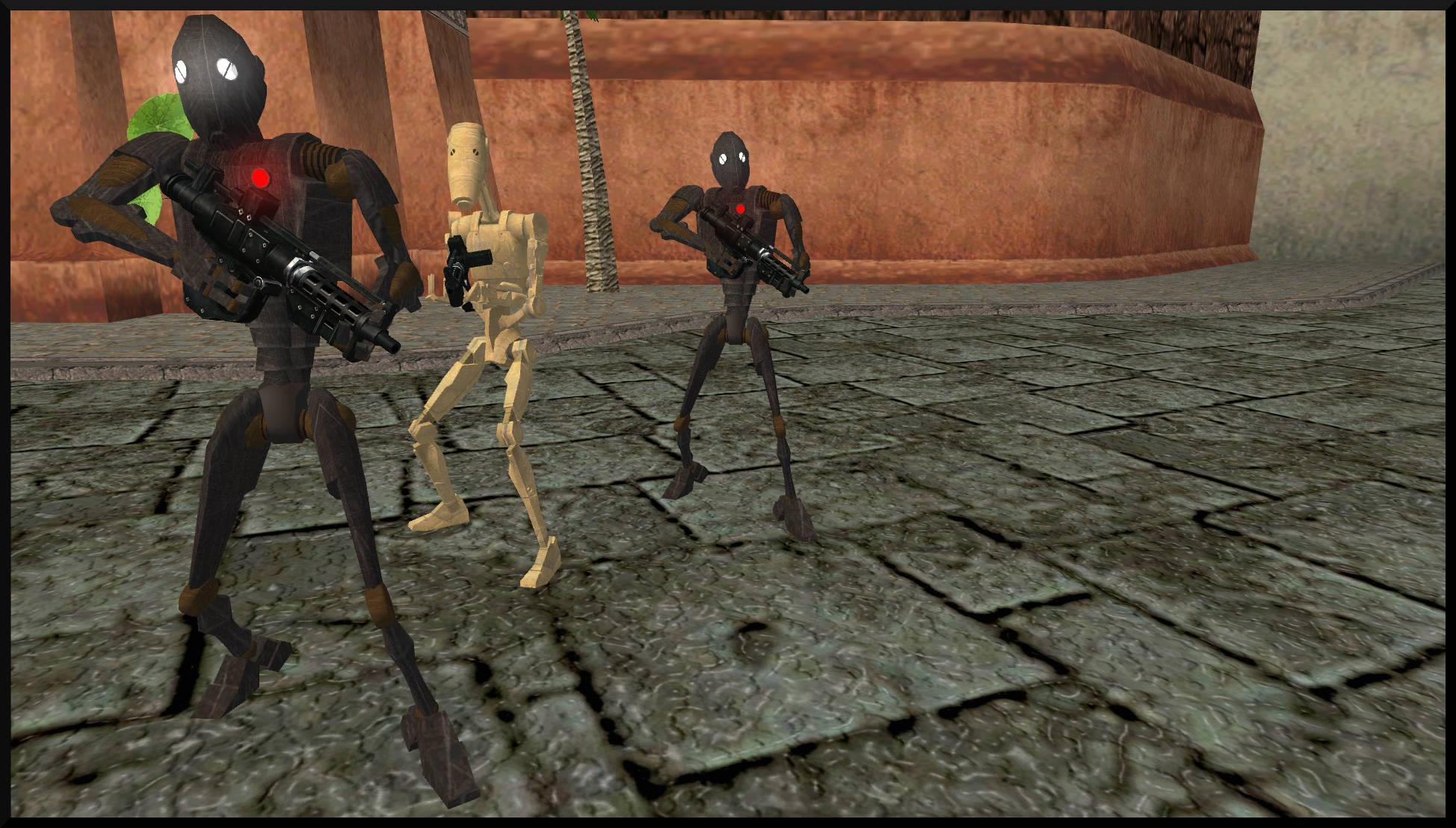 Hope you guys enjoy everything just shown! As usual, feel free to join our Discord :D (click the image bellow)