We took our time again hoping we would be able to bring at least 3 assets - but once again, life got in the way (life is like a tank, it doesn't ask questions, it just... drives you over).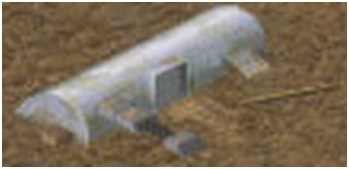 So to start off this SERIES we included a WiP of the Subterranean Dwelling - modeled by myself and brilliantly quick-textured by CitizenOfTheWorld for this release.

We might adjust a few things, clean up the polys, but then this thing is ready for final texturing and implementing into the FreeSDK.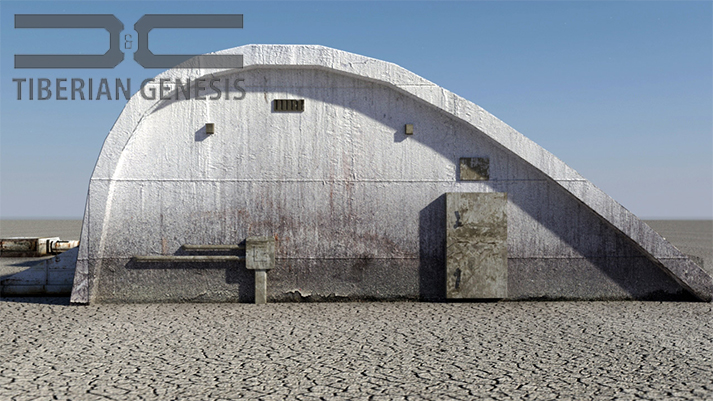 As you can see, we focused our efforts on the "camp" buildings. It was the first thing you saw in Tiberian Sun (we all remember the GDI mission 1) and those were one of the things that gave it its initial atmosphere.
We put much research into this, developed design documents, and analyzed every pixel (literally!) - in this case, the whole tedious research was done by TJF!

Finally, we'd love to introduce Joey to the team - he's done some impressive concept art and is currently working on some weaponry. As someone who's spent more time in a real battle zone than any of us ever have playing games, his models look realistic, functional and when combined with his knowledge of the GDI faction... you'll see it yourself!
As for the site. "Something awesome is happening"!
Expect the second prop soon!
Until then, we'll head back to work.
- Incognito