Hey guys,
It's been a while. In case you haven't been following and mixing up with us on Facebook, do that NOW! We post alot of cool content on there and ask for your thoughts and opinions... with some cool random scenarios every now and then (and those get ALOT of attention - even more than the images for some reason)!
To start with, I would want to present you something very exciting... namely the "ABEL" assault rifle made by our man, Joey! This rifle has been designed by the GDI engineering teams and is the crème de la crème when it comes to modularity and interchangeability. Presented you have the standard long-to-medium range assault rifle and just beneath it the close-quartiers combat carbine.
The frontal rails are higher to allow the GDI troops to fire the powerful 6.5mm Grendel rounds with their helmets on.
Which one would you use? With what attachments?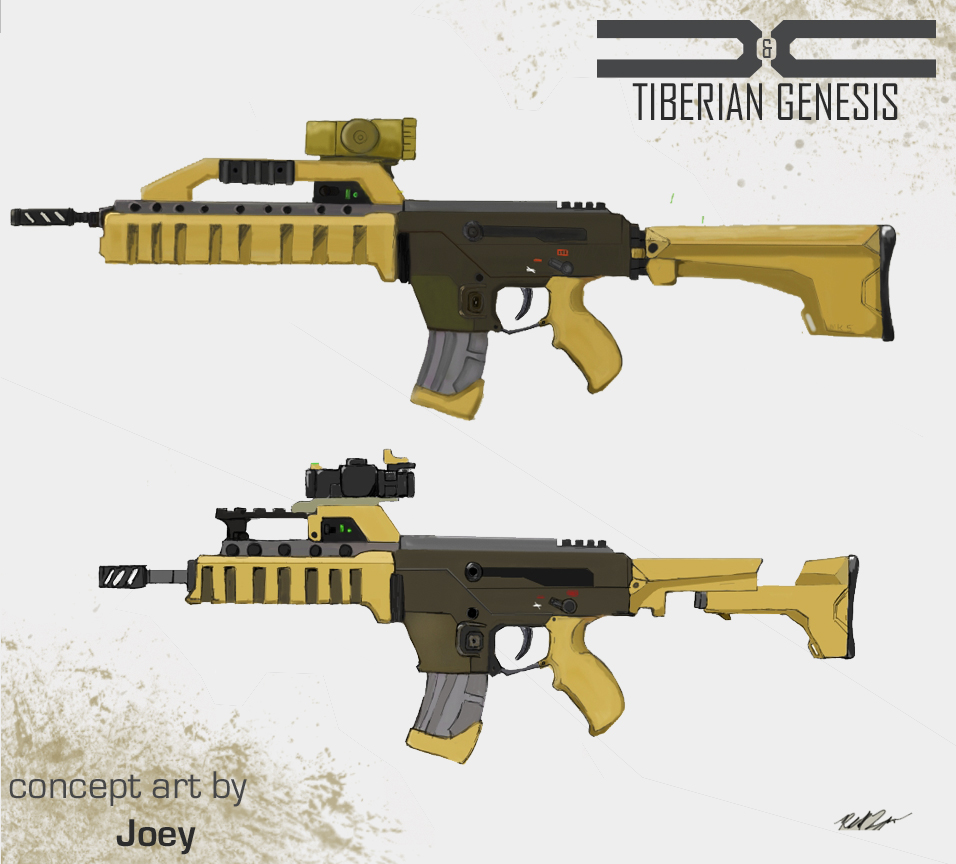 In addition, we also started thinking about how to translate the 2D Tiberian Sun environment into the photorealistic CryEngine3. Obviously the engine gives us alot of extra possibilities for details, textures and things the original crew wasn't able to implement. The awesomeness you're about to witness was made by our mapper Slamer56.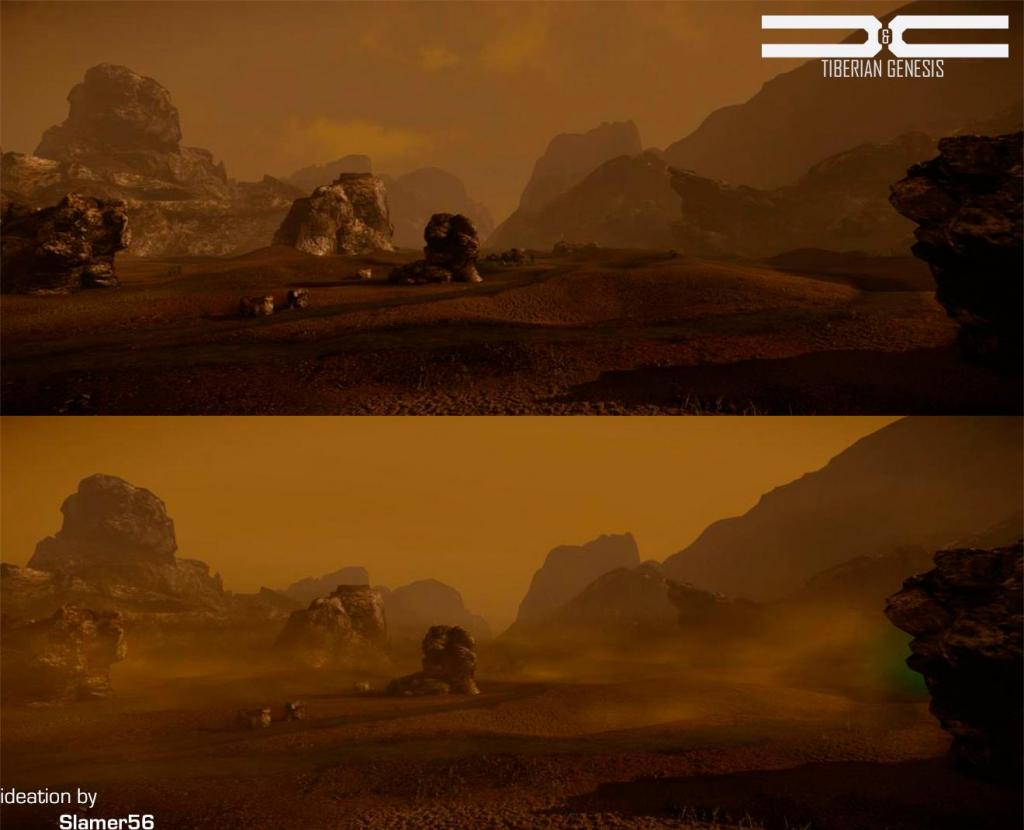 We also played with the Tiberium Fields and tried to see what effects to add. Myst, glow, maybe some glowing particle effects as well. We have to also think in terms of performance, otherwise you would never want to get out of the field because of their beauty and mesmerizing effects.

And that would be it for now! Keep your eyes wide open because we will have some major stuff in the next 3-4 weeks!