Hey everyone!
Firstly, we'd like to thank all of you who voted for us to get to the top 100! We couldn't have done it without your support! However, we need your help to win MOTY so If you haven't voted, please vote! Press the vote button below!
2011 Mod of the Year Awards via Mod DB
Secondly, We have some exciting things lined up for you guys! The following is part 2 of our update for MOTY!
_____________________
The GDI Rifle is now in its complete stages. With the concept by Proto_Igneus, modeling by Incognito, texturing by Rolder and rigging by Helge129, all that is left are basic animations! Notice the cool digital counter?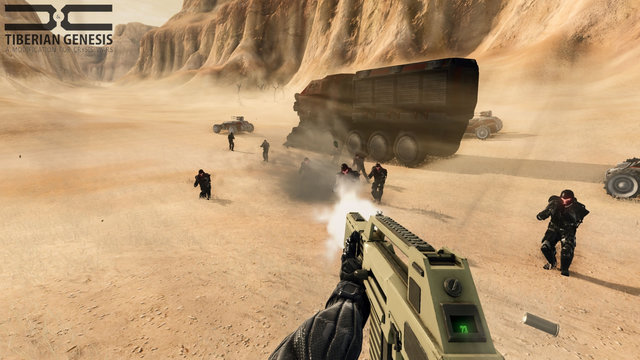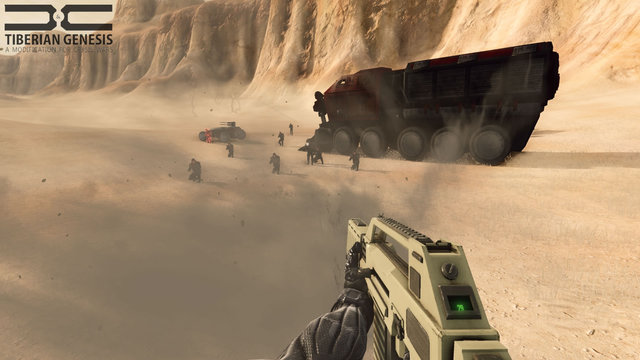 Secondly, we would like to share one of our original tracks with you! As we are trying our best with the replication of the Tiberian Sun atmosphere, we figured that creating a Frank Klepacki/Jarrid Mendelson type of musical score would be beneficial in replicating the nostalgic atmosphere of Tiberian Sun!
Check out the track and let us know what you think!

As always, this team wouldn't be anywhere without the incredible leadership of Jack_Hammersmith and we can't be thankful enough for him. Like a motherboard, he coordinates all communication between the team members and works behind the scenes furiously to ensure everything is working smoothly. So y'all better recognize!
That's it for part 2 guys! Stay tuned for part 3! This will be the most exciting one yet!
Regards,
Tiberian Genesis Staff
p.s. - Please vote if you haven't already!!