Hello Everyone!
As you all might know, MOTY is about to conclude in an explosive showdown of many impressive mods that are being developed or released. Tiberian Genesis has really come a long way from its inception, to the state it is in, and we are sure that it will do justice to the epic franchise it is based on.
For our last update, we present to you an ingame video captured during one of our playtests featuring lumbering harvesters, agile buggies, earth shattering explosions, and more. Be sure to check out our video here.
(Please note that the footage is from an early build of the game, and what you see is subject to change)


We also present to you the GDI MLRS Hovercraft, combining agility, range and firepower to provide support whenever and wherever it is needed to turn the tide of the battle.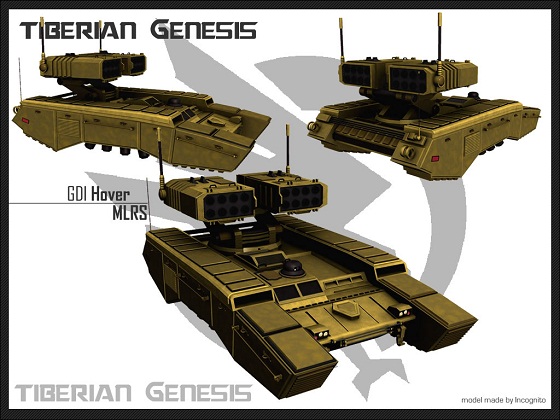 So, if you haven't already, be sure to vote for us and keep a sharp eye out for an upcoming Infantry only Public Beta, to relive the battles between GDI and NOD.
2011 Mod of the Year Awards via Mod DB
We are actively looking for new talent especially in the field of Concept Art, Asset Creation (Organic Modeling,Texturing, and Animation) and Audio design, and If you feel you can help us, please drop a mail to jobs@tg-mod.net, and we will get back to you.