Ahoy ShockWave fans,
Today we got a small media update for you displaying 2 new units for the next release.
First of the new troop crawler for General Kwai: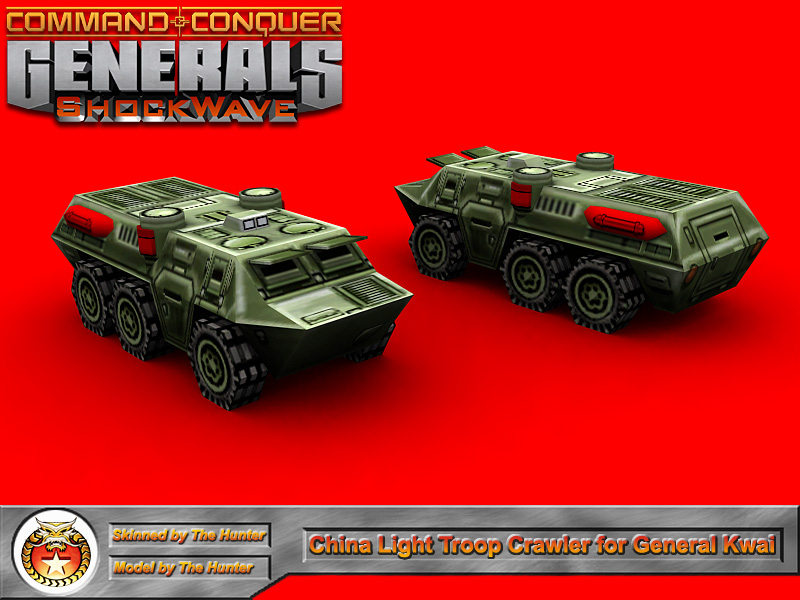 General Kwai has reviewed his tactics recently. After days of exercises, he came up with a new design to replace the standard Chinese Troop Crawler. These new transports proved to have a speed advantage over the old ones. With the removal of non important parts, this Crawler also became much cheaper to produce but also lost some durability. With efforts to reduce weight, transportation has been reduced to six troops. Speedy and efficient, these transports can quickly support Kwai's tank columns.
Second is the new Bullfrog Transport availible for all Chinese factions present in the game.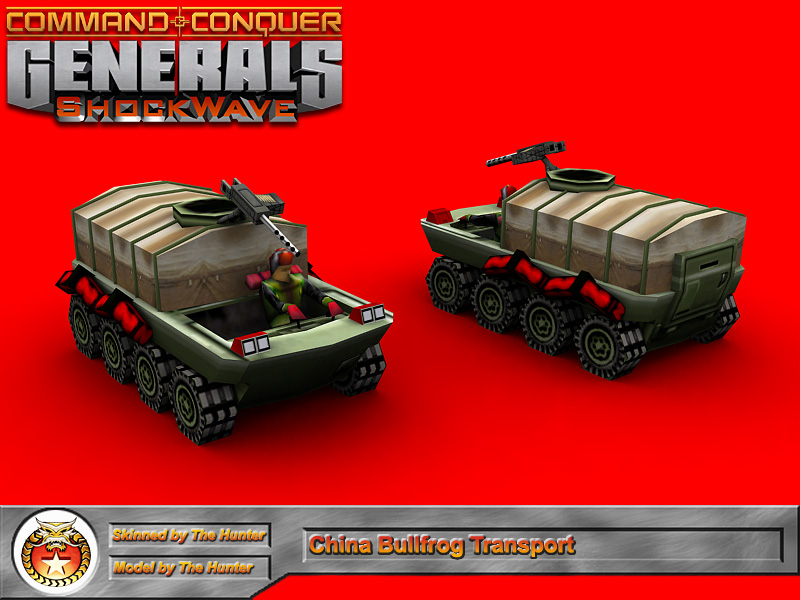 China recently has employed again an old trasport that had been retired. The Bullfrog is now used as a recon vehicle and light troop transport. Enemy generals have been trying to adapt to this new threat but China so far has been very cunning in it's use. The sighting of a Bullfrog can be very terrifying as they announce China is now aware of one's presence.
Bullfrog are produced at the command center and require no prerequisites. They are very cheap but are also fairly weak, but are pretty good for early game rushes, scouting, and tech building grabs. The Bullfrog may look weird to a lot of you, but it's based on a real vehicle used by the chinese army which you can see here Sinodefence.com.
Special thanks to Overdose for writing descirptions for the units shown above.
That will be all for today see you in the next update