*Static*
Are you picking this up?
Da comrades,
Radio silence is broken at last. It has been a few months since the last transmission, but I bring you good news that the war effort in the west goes well. Reinforcements have arrived and the Red ShockWave Army will soon rise again and march on till the End of Days. Work on the 0.952 patch goes on behind the scenes. This patch will upgrade your combat software with new units, sound effects, maps, voices, model refinements, and further improve the balance between the 15 factions. Some minor adjustments have been made to popular existing 1 vs 1 and 2 vs 2 maps to improve online play.
Today we have prepared for you a special treat. To ease the pain of waiting we are taking the wraps off the Tank General's new Advanced ECM Tank model.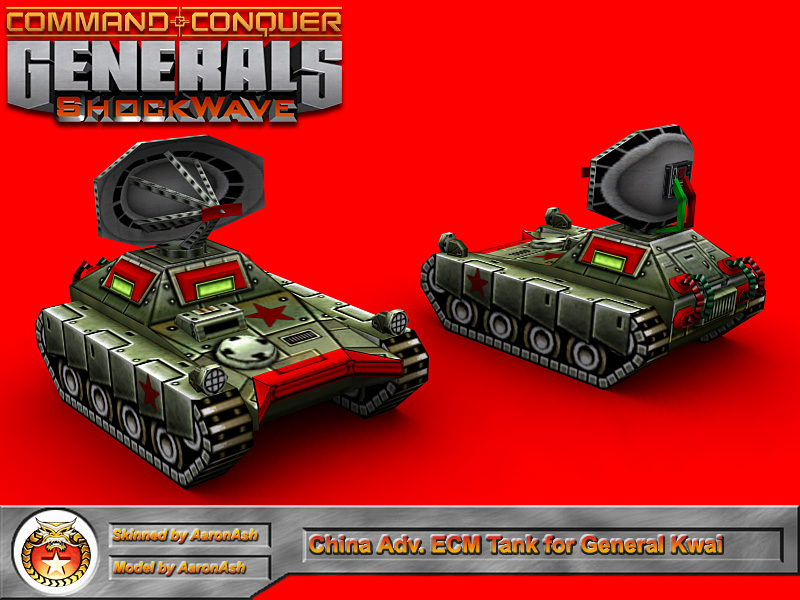 Born out of necessity, this support vehicle was the perfect answer against enemies of the PLA that like to exploit the Tank General's fatal weaknesses: speed and an answer to ranged weapons. Its presence is feared and loathed by enemy generals on the battlefield. The Advanced ECM Tank, aptly named 'The Harpoon' by Kwai's tank crews, can paralyze the largest of threats in seconds, allowing his armor to roll up and finish the job unchallenged.
-Lore by Overdose.
The SWR Team hopes that you enjoyed this media update. There are more good things on the horizon that we are bursting at the seams to talk about. I am excited at the prospect the future holds. Till next time, comrades.