As you may know, the .95 patch was supposed to be released mid-Feb. However, we've encountered a single resilient crash-inducing bug, and have been hard at work fixing it. As soon as the bug is fixed, the Patch shall be released. Until then, enjoy this update.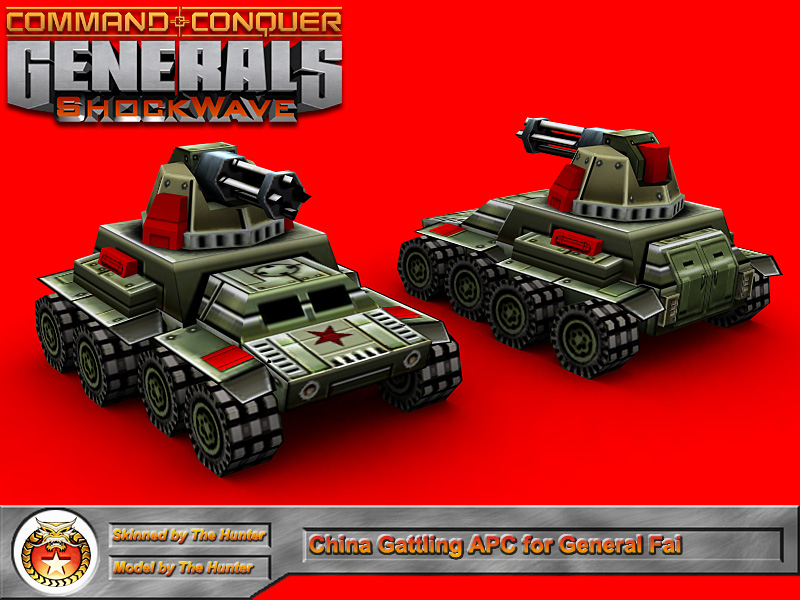 First off we have General Fai's new Gattling APC. This new unit will be replacing the Road Grinder in general Fai's arsenal. The Gat APC will be faster than a Gattling tank, and have more armor than the Road Grinder. It's inf capacity however has been reduced to 2 and it the passengers can no longer fire out. However, with Fai's beastly infantry, you can still fill a few of these up, drop them off on the frontline speedily, and watch the enemy get obliterated by Fai's inf.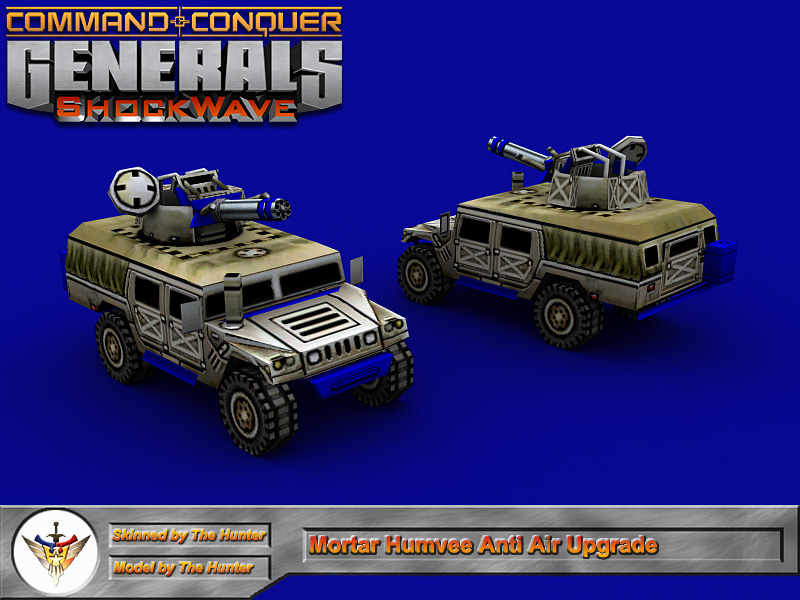 The Mortar Hummvee's AA gun upgrade was added due to General Alexander's surprising lack of early-game mobile AA. The Hummer will be build with the Mortar by default, then you can purchase AA, which replaces the Mortar. The Vulcan gun fires bursts of deadly bullets that are very effective vs air and fairly good vs infantry as well. Now you can have a balanced early game rush with mortar hummers alone.
That's it for now, sorry for the delay, but it's just one fairly annoying bug that guarantees a crash if a specific unit is built. But we're on it, it shall be fixed soon and then the release will be imminent.
-NergiZed