Hello Shockwave Fans!
We all wish you a happy and good 2008!
To start of the new year we have prepared a small update for you all with 2 renders and some other nice informations but lets start with the renders shall we.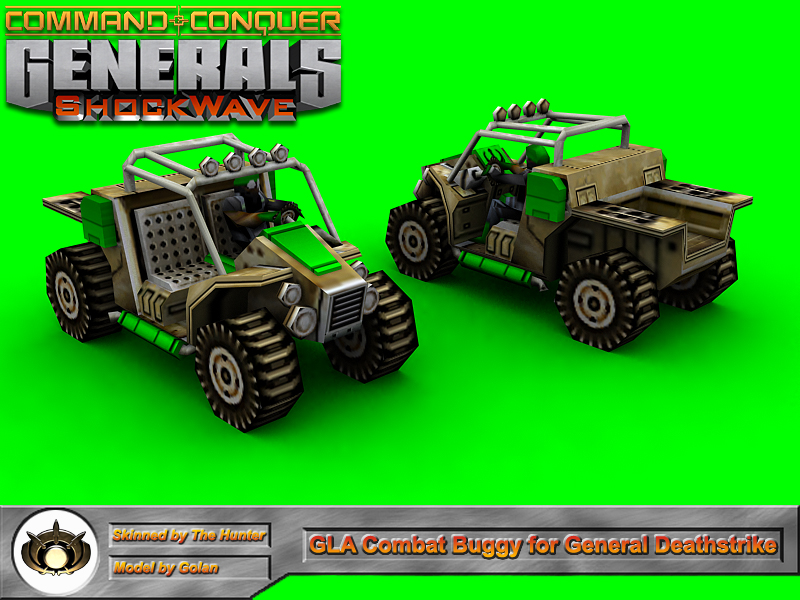 First is the Combat buggy for Gen. Deahtstrike
The combat buggy will replace the combat bikes for general deathstrike and they carry the same purpose and functions except that they will not be able to jump cliffs.
Advantages over the normal Combat Bikes are that the Combat Buggy can widthstand more punishment before it is destroyed and the fact that the weapons are mounted on a turret to preform quick drive by attacks.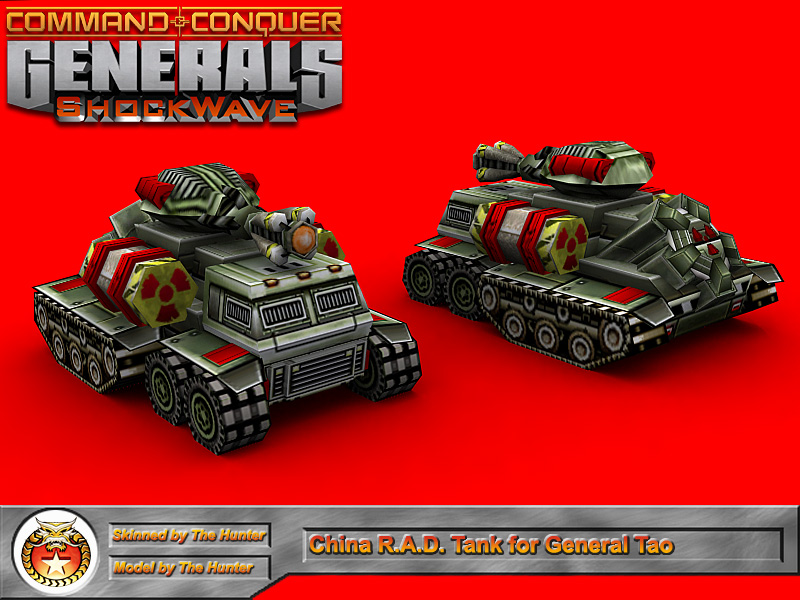 Second is a new model for the R.A.D. Tank.
These new rad tanks aren't only different in apearance but also preform lightly better than the old ones details will be revealed below.
Now the other information i had mentioned earlier.
Starting from 2008 we decided to do more frequent updates on our mod to fix bugs and other small issues and we are currently working on a patch for 0.95 and we prepared a small change log for you to look at:
Keep in mind that this patch is not final and some of the changes mention might be removed or altered when the actual patch is released.
That would be all for today see you next time :)