How do you do, fellow hunters? It's been a while since we've had an update and while I've been sharing some nice pictures of assets and maps, I believe there is a time to talk about what's going on with the mod's goals and other small bits.
NOTE: Everything told here is still subject to changes and tweaks.
Firstly I want to give some thanks and love to the many who are very excited for Grazenlands, I am also pretty excited for it myself as I continue to work on it and give that nice expanded feeling of Carnivores. Another thing as well is that Grazenlands is still very much a passion project so unfortunately I cannot give a dead-set release date on when a beta/final version is to be released. However I am very committed to getting this mod finished considering how much work has been put into it and the hype that has been built for it.
Now onto the news.
As of now Grazenlands has 2 maps partially done, 3 animals fully animated, and 4 partially animated; which is pretty close to it being a potential demo/1st beta. A fair amount of animals have also been given some nice visual updates to be on-par with my current standards as many of them were very early models that couldn't hold up, so progress is going nice and smoothly.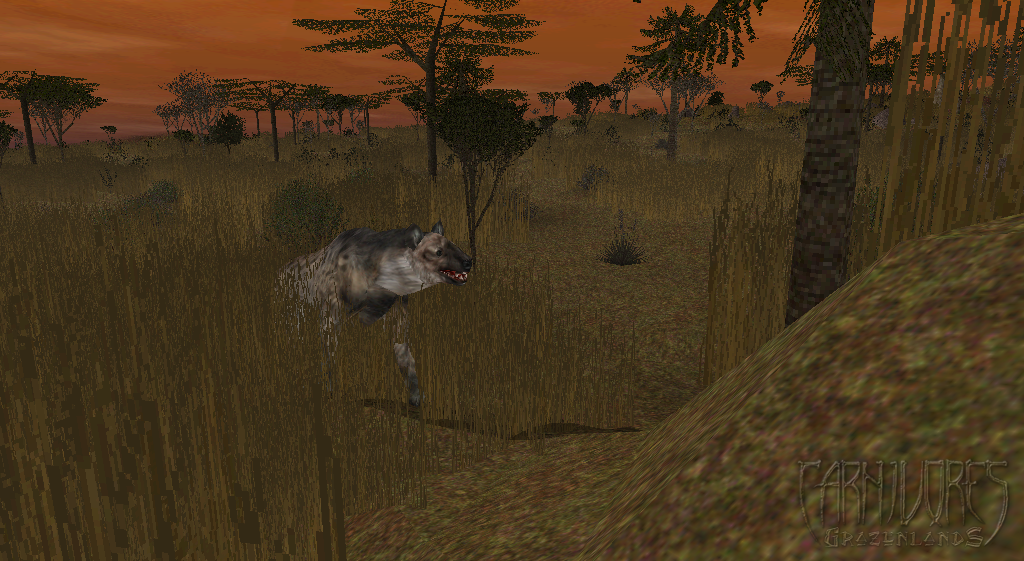 The hunter textures have also been made along with a new female hunter model. (As seen on the Yangchuanosaurus/Paratriisodon promotional image)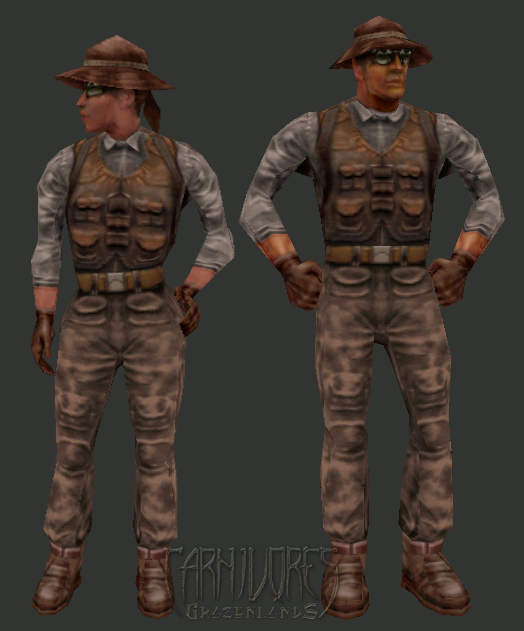 Speaking of that could-be beta-
Right now the goal (like most Carnivores mods) is to have some kind of beta/demo, which gives a first taste of what's to come for Grazenlands. Which includes the following:
---
Animals:
Hipparion
*Sordes
Ampelomeryx
Pachyrhinosaurus
Adcrocuta
Avimimus
Bramatherium
[*Sordes to receive a visual update]
Weapons:
Pistol Sidearm (NAME TBD)
Hunting Bow
*Hunting "Chatellerault" Rifle
[*Currently the contender of the beta weapon selection, might be switched]
Maps:
Zanidwen Tropics
Amberi Fens
*Plains of Demein
[*Demein is playable however due to a project corruption it is only partially complete, expect fixes/changes for later builds]
---
Though with this list there has been a lot of thoughts on a few certain changes for the future, mostly towards the animal rosters for both Warm and Cold Solstice.
Firstly our lovable bounding Ampelomeryx is to be replaced with Metacervoceros, a more properly nimble animal to fit the quick jumping animations. (Model teaser below)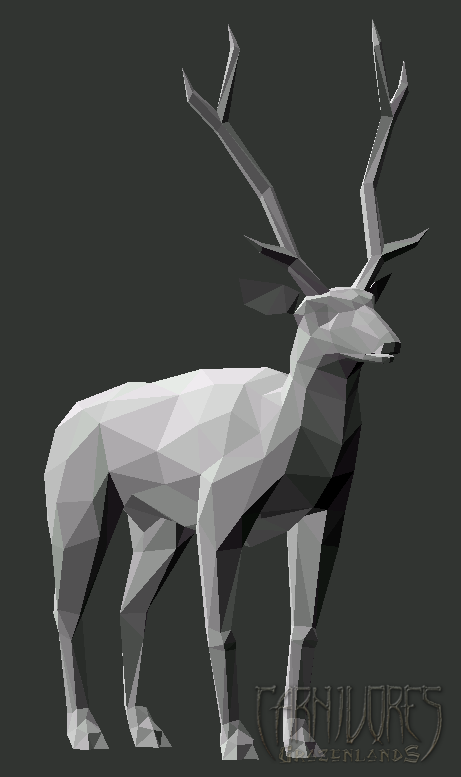 Though not to worry, Ampelomeryx will still be grandfathered in as an alternate DLC animal due to the amount of progress made for it, however it may not have the same animations as it did in previous showcases.
Panoplosaurus is to be fully retired and to be replaced with Acanthopholis, this is mostly because of Panoplo's position not fitting well as a more armored animal in as a starting hunt and ultimately the design struggling to be on-par. With the older depictions of Acanthopholis it is properly less armored and have a physique that would make it's possible speed more plausible.
Icaronycteris might also be replaced though I have yet to find a candidate suitable so it might be saved.
---
And with that, I believe this basically covers all the stuff to look forward to and what's up with the progress on Grazenlands. My work continues on and I hope to keep up with the good expectations the mod currently shows~
~Zani Divine