Hello everyone,
Hope you all are doing well since I made a major update on this mod. Since then, I've made lots of changes to the game. I reworked platoons (melee and ranged), created a Spanish translation with the help of Kelrok and fixed lots of bugs (I didn't document every bug in the change log to be honest).
Version 1.6 has been released! Find the download links below:
English Version

German Version

Spanish Version

Spanish Translation
This for sure took the most time creating and still isn't finished to 100%. However I finally got it into a playable state. Most of the stuff up to the last land and every new feature is translated but some work is still left to do which won't make it into the 1.6 release:
Every dialogue which is originally used in BW1 (Missionary quest, Kidnapper quest and so on)
Dialogues from BOTG. These will remain in English since BOTG wasn't released with Spanish language support.
Rework of Platoons
Platoons received a massive rework. Now you have the possibility to create sub-types of the original platoons like a fast melee platoon which is especially good against archers but not as good against melee.
---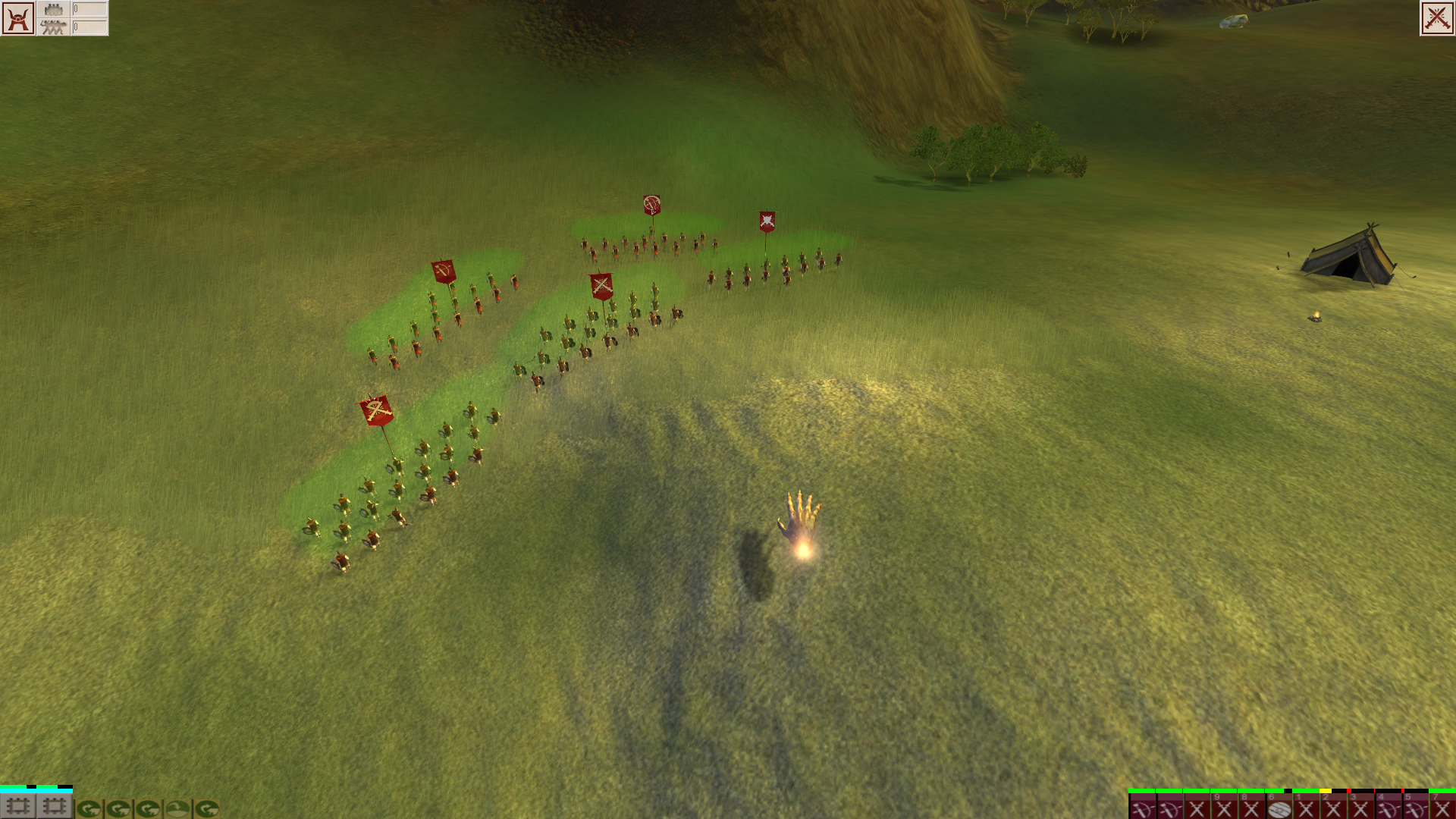 ---
In addition to the rework of the platoons the player can now summon undead platoons. In order to do that he needs to be at least 75% evil. As soon as he gathered enough evil points, a flag will appear above the graveyard for undead recruitment.
---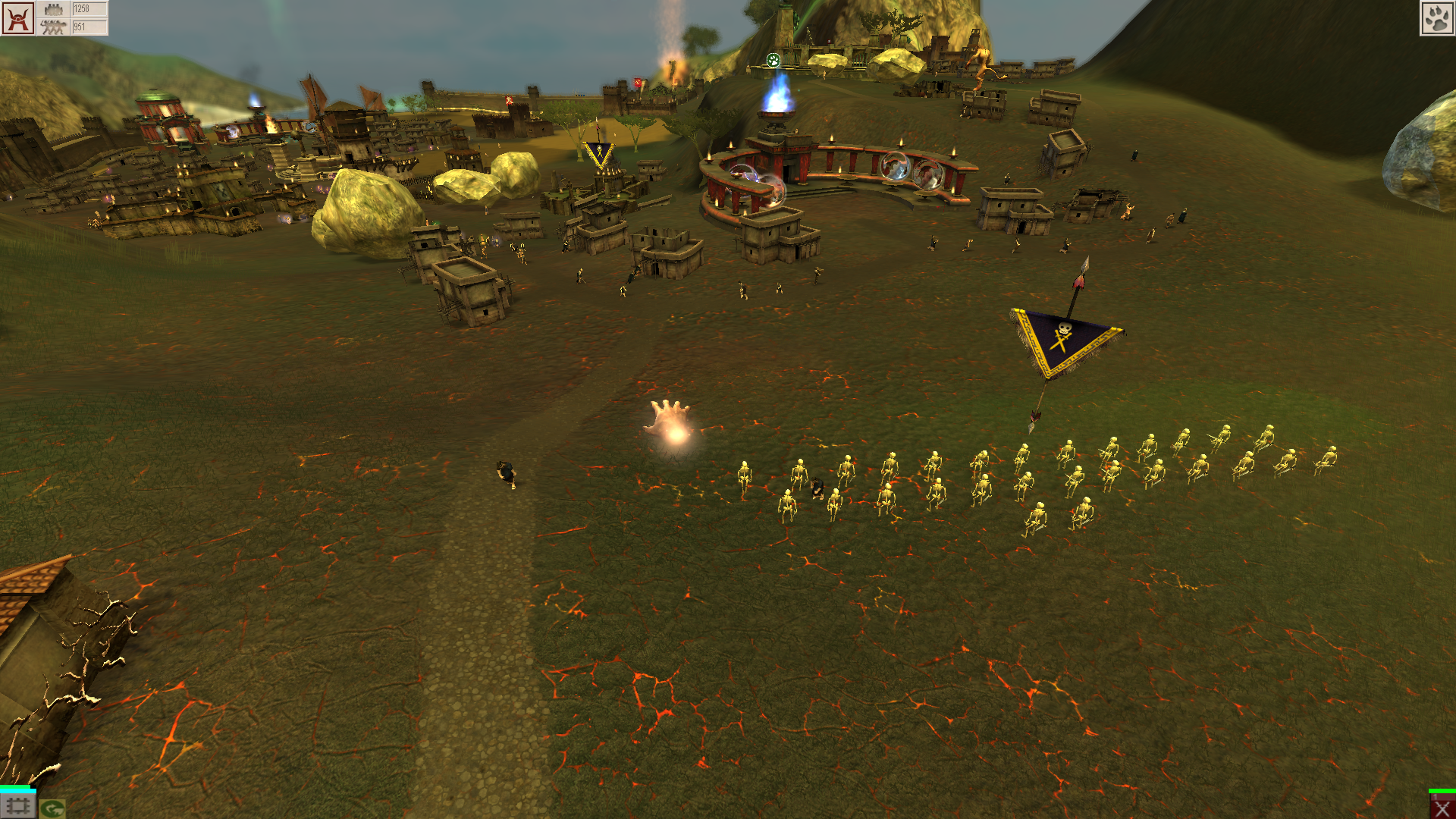 ---
In the end here is the full change log for the next patch. You can also find the change log in the forum:
Additions
Platoon Types have been added to add some diversity to troops


'Charger': A fast melee platoon which can flank enemy troops and chase archers and catapults easily. However, these are weaker in combat
'Heavy Platoon': A slow melee platoon which has more defense and a bit less attack damage
'Shooters': A ranged platoon which has the ability to shoot arrows over a much larger range. But they are less precise and much slower in combat
Besides there are the normal platoons where balance is tweaked and in-battle-navigation has been improved

Added possibility for evil players to recruit undead platoons with the graveyard
Added Spanish language support to the mod. Some minor text hasn't been translated yet and some characters could be displayed incorrectly
Added more dynamic music to the skirmish maps, land 7, land 10 and land 13. Also changed which music is played in the opening stages of the final land
Balance
Changed maximum mana to 60.000
Re-balanced meteoroid wonder and changed its mana costs to 60.000
Changed how the enemy AI will react to evil gods in the last land
Increased siege weapons max fire distance
Decreased siege weapons area of effect damage
Siege weapons cost more ore and wood
Added a dynamic difficulty for campaigns. The longer a player is on an island the easier it gets. This has less impact on harder difficulties
God forcing can now be used below 1.000 mana
Evil and good gods now generate mana like a neutral god
Set default difficulty to easy
Fixes
Fixed a bug where evil gods got too many good alignment points
Improved how the game restores the player creature if it got lost before (For example if the save game is partially broken)
Fixed a bug where flags would get mixed up sometimes (Melee platoon with ranged platoon flag or migration with army flag and so on)
Fixed some scripting issues regarding the last land (Enemy using volcano even though it doesn't own it/using it inside your influence and some other issues)
Increased time between adviser remindments
Fixed enemy building hurricane sometimes in the second Aztec land
Other
Changed how much alignment you get after winning a land. After each land you and your creature get or lose 5% alignment
Removed last 100 soldiers from being purchasable (new profile is required for this)
Changed the description text of hand forcing in the tribute menu to mention mana consumption
Changed land 4 lost sheep quest to trigger a bit later
Building Hovels, Houses and villas no longer has an influence on alignment
Building armories also no longer has an influence on alignment, attacking however a bit more
Lots of other minor bug fixes