More ZOMBIES!
You think that zombie-shooter means that you have lots of weapons and bullets for them and you can shot dead walkers easy...? Maybe, but not this time.
WOLF-Corp has it own army who kill everyone in the town, but if simple cives has been infected, why it can not happen with bad-guys?..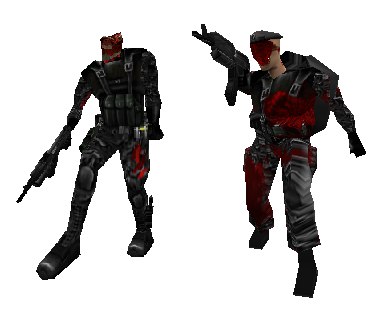 So, there are 2 preview models of Infected WOLF-Soldiers: Special Forces and simple trooper.