The world editing process has begun.
This means that we are currently working on spawning
props, vehicles, easter eggs
and other juicy details to the freeroam map.
Some of these areas are meant to be used for missions, but also to be overall useful to the player as well. Mainly for a nice freeroaming and exploration experience.
Being chased by a horde of zombies, with too low health? Hop on the truck, grab the mounted minigun and fire away!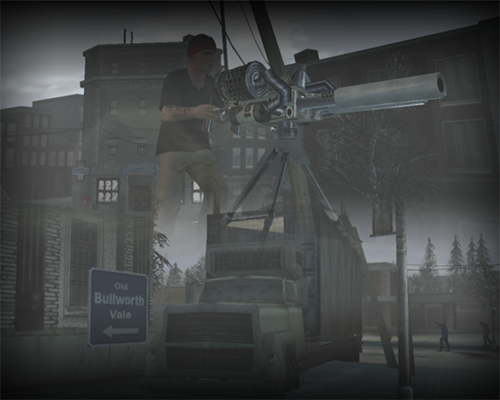 As stated, some of these locations and setups will be executed in missions, however they will also be avalible for the player to use to full advantage.