When you kill pain elemental via fatality, the resulting corpse could be pushed by you effortlessly as if it weighed nothing. You send it sliding like it was a hockey puck.
Also, if you push it into a corner and keep standing on it, it will explode doing 100 damage to you: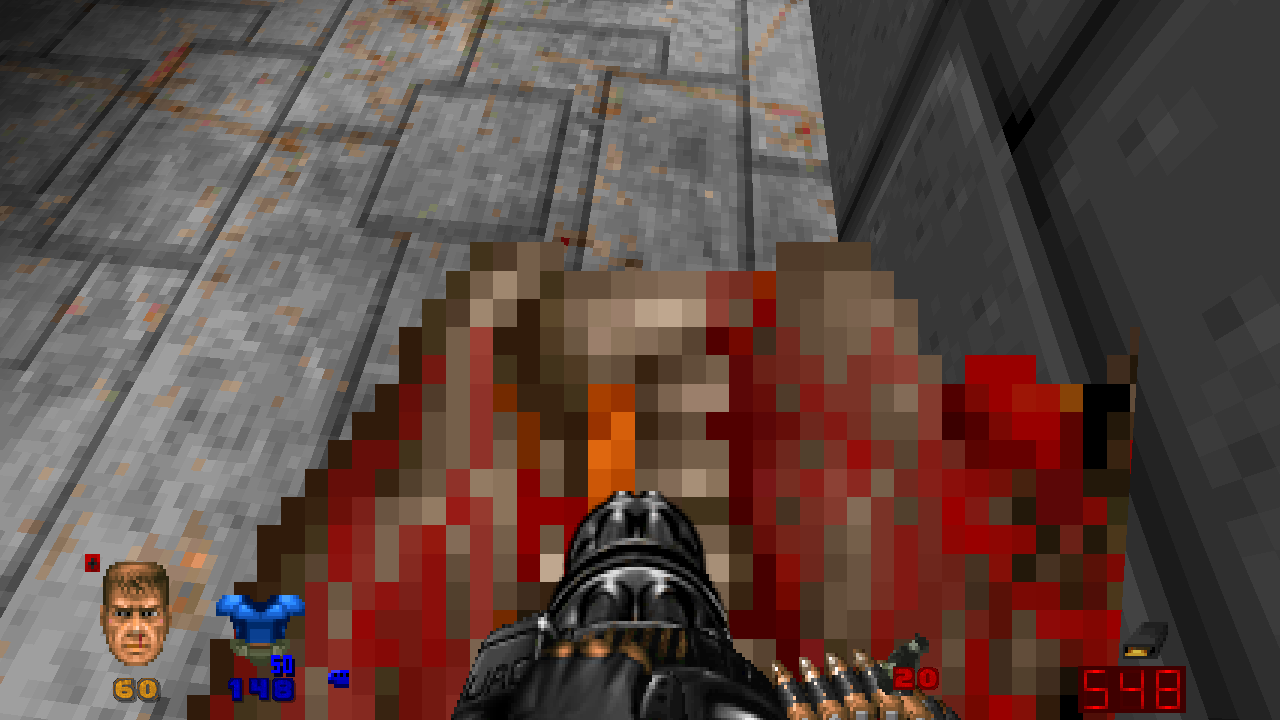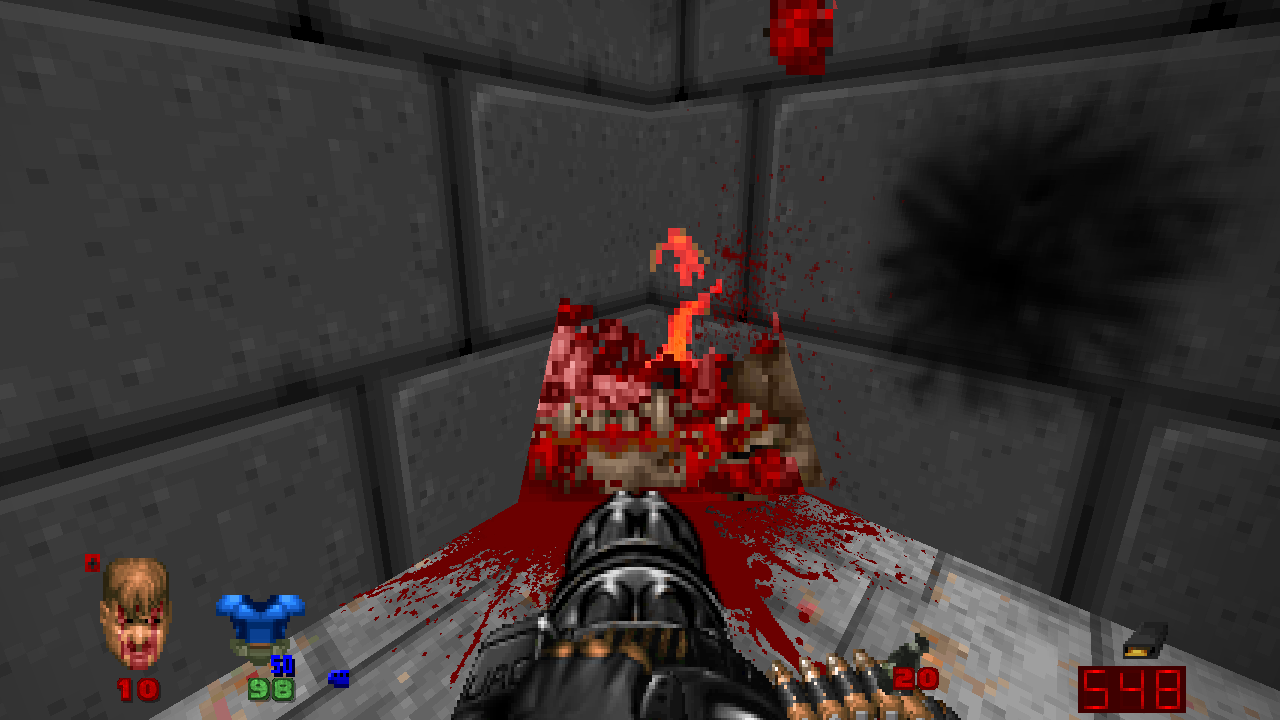 P.S. The problem is *much* more severe than I first thought. The pain elemental corpse becomes a deadly bomb that explodes at the slightest nudge from ANY monster. More often than not, before you can move away from it. You ignored that last lost soul while going for the pain elemental? There was a pinkie lunging at you? A zombieman hit it accidentally with his pistol? Have a nice death.