Hello everyone, just wanted to assure everyone that the Dar-Al-Harb Project is alive and well. I have been working for many months on the newest version 1.2 "Tip of the Spear" a vast content update that among other things rebalances horse archers, foot archers, cavalry and spearmen, as well as new maps, units and historical battles.
New Units:
Alani Swordsmen are an AOR unit available in the Northern Caucasus for Georgia exclusively. A more aggressive attack focused unit, they sport high attack and charge values but lower then average defense for their price.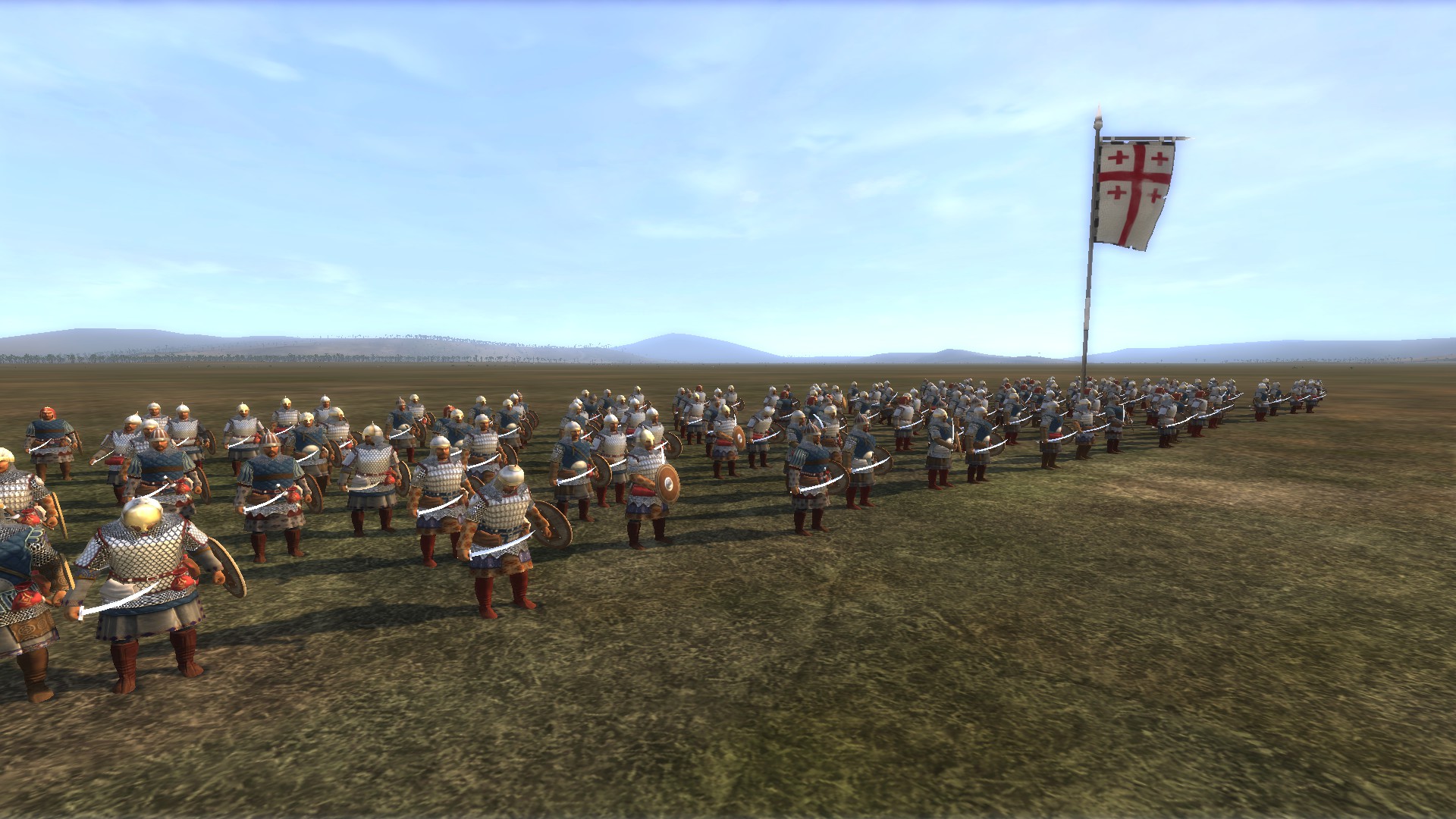 Volga Pikemen for Volga Bulgaria, a low tier pike unit for the Bulgars of the Volga. Recruited in city barracks chain. Stats are not current and have been changed.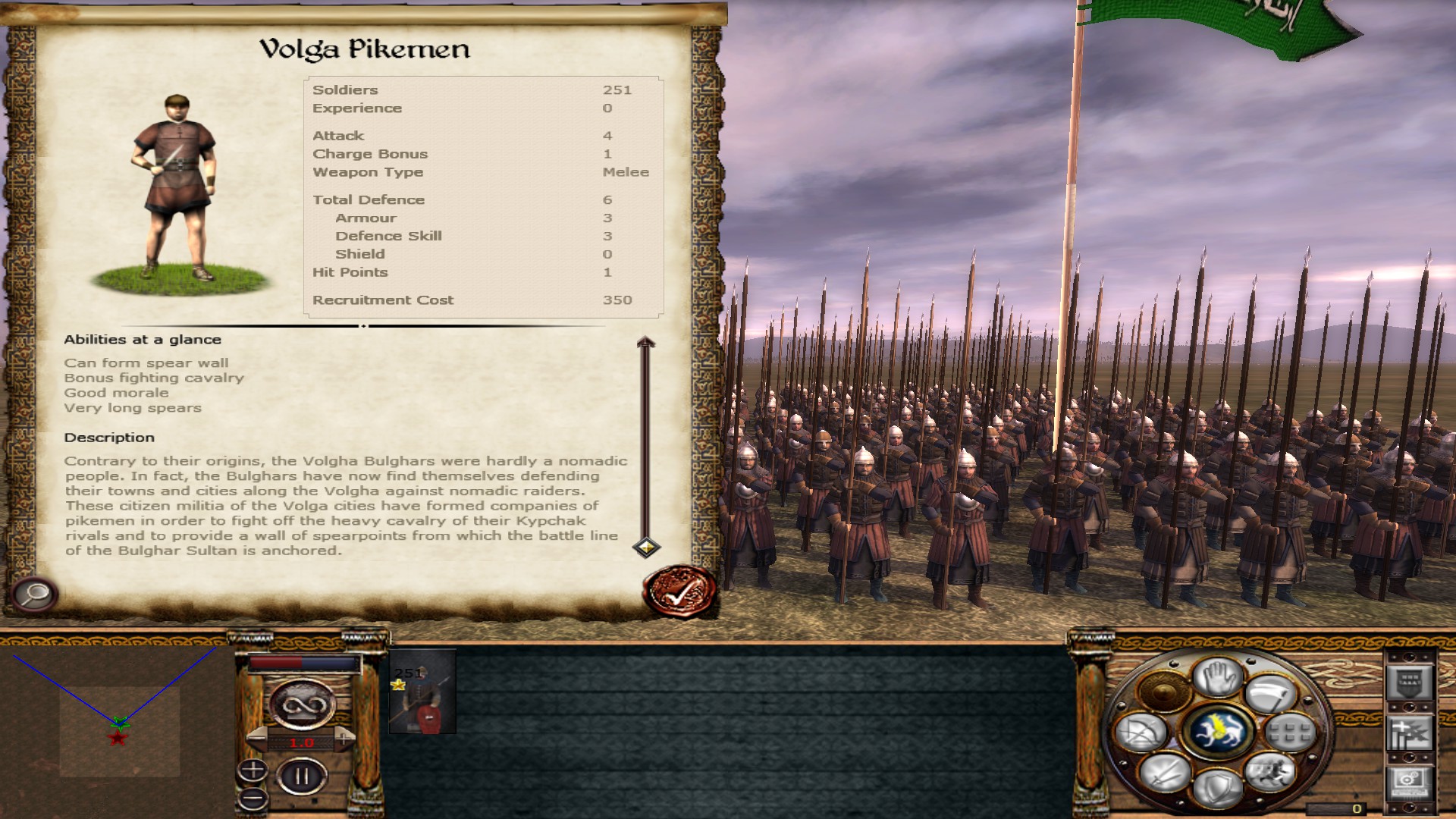 Rostov Retainers, an elite Sword unit for Vladimir Suzdal (Thanks to the Rusichi 2 Team for the model used, though the textures are new)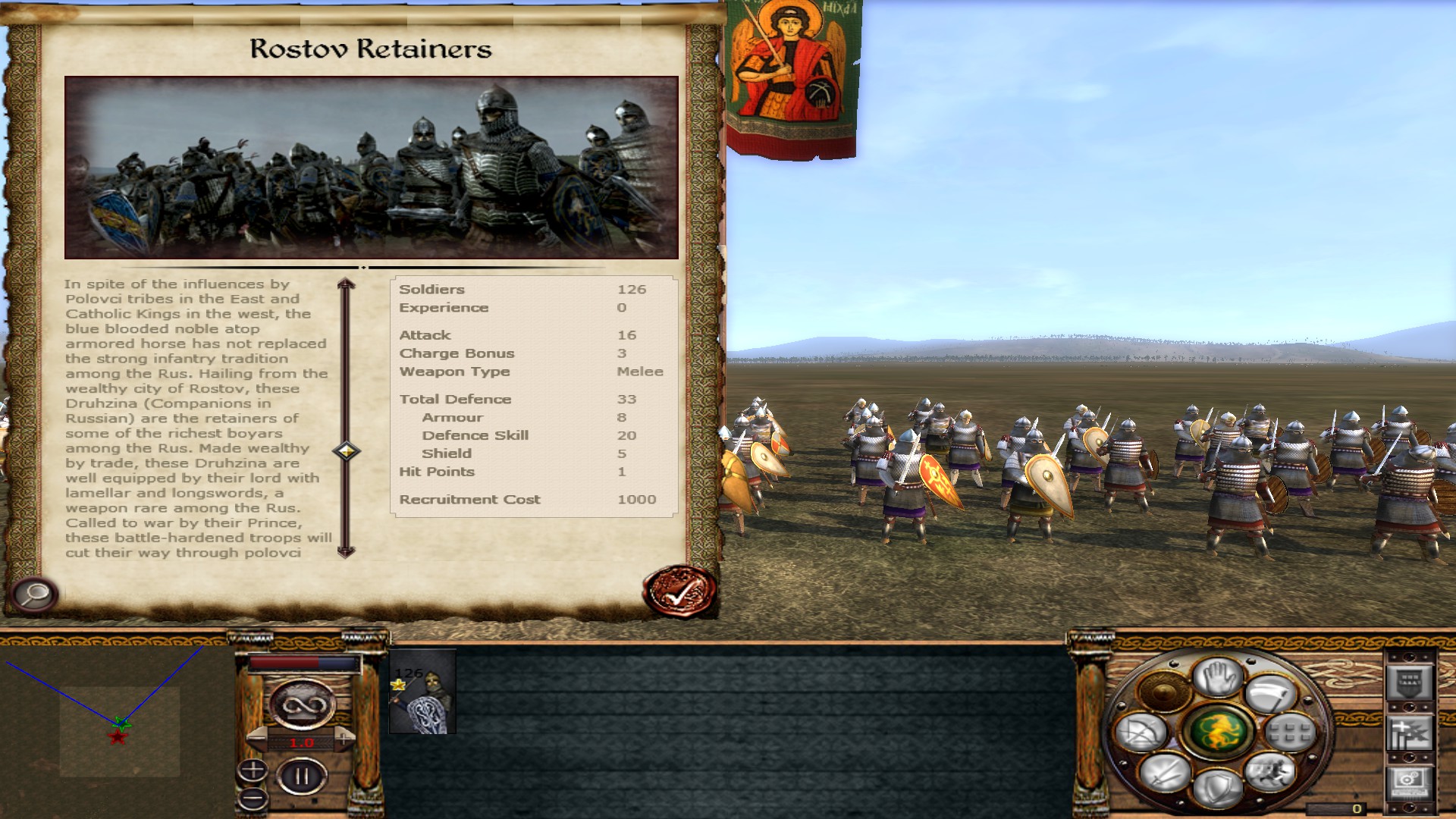 I have added four other units to Vladimir to pad out their roster, but they are models that existed in the Broken Crescent files already and were from Rusichi Total war, so nothing new on that front.


In other news, to give you an idea of balancing changes in general, 250 man archers under 400 gold now do 4 missile damage and 775+ gold foot archers do 6 missile damage. A similar thing has been done to lower tier Horse archers under 550 where their damage has been reduced, and 82 and 75 Man (huge scale) elite Horse archers now do 6 missile damage. Crossbowmen have received nerfs and low tier crossbows now get butchered in a skirmish with archers, but still do massive damage to infantry. Cavalry mass has been decreased, infantry mass increased, and all Spearmen now have a bonus versus large of 12, and all spearmen have had their price reduced by about 100 gold! This means cavalry will get mulched often by much cheaper spear infantry, and that spearmen now have an actual purpose in the mod. This is far from an exhaustive list and I made many more changes, but this is just the basics.
In addition, several historical battles have been added:
The Battle of Dandequan (Seljuks face off against the mighty Ghaznavids in eastern Iran)
The Battle of Didgori (Georgian army fights a vast Seljuk Alliance)
Battle of Qatwan (Yelu Dashi smashes the Seljuk Empire)
Second Battle of Tarain (Vast Ghorid and Rajput armies clash)
Battle of Hattin (Salah-Al-Din defeats the army of the Kingdom of Jerusalem)
Battle of the Meander River (Byzantine cavalry force fights desperately against a vast Rum Seljuk host)


After I fix some bugs, I hope to release Dar Al Harb 1.2 "Tip of the Spear" soon!