A new year, a new version of BrewLAN, an incremental upgrade, but hopefully better all round. This update, dubbed the convenient update because the git revision number is 711, mostly focuses on new features for the Research and Daiquiris sub-mod, and contains a new top-end for non-experimental combat aircraft, and a more gradual energy mid-game.
Notable fixes:
Fixed the script that is supposed to detect and fix incorrect installs.
Fixed the Iyadesu breaking on some versions of the game if there were no build restrictions.
Fixed a potential AI related crash related to buildings being issued move orders.
Fixed Cybran and UEF tech 1 air staging being off center.
Notable changes:
Split off advanced AI features from BrewLAN to a seperate mod.
Projectiles from the railgun Excalibur are now more reliable and have AoE where they eventually stop.
The Panopticon and the Seraphim tech 3 optics now have water vision.
The Stargate now warps projectiles.
The Gantry tech share feature now tracks factories and engineers for deciding what experimental to give access to, and now longer counts engineering stations.
Gantries now more dynamically choose their whole build lists on launch. Most visible effect of this is that they all now gain the ability to build field engineers currently.
Increased the rate of fire of the Ivan drop-pod artillery.
Increased the population cap of mines.
Mines can no longer leave wreckage's.
Aeon shielded mass extractors now disable the shield when production is disabled.
Various AI categories have been cleaned up.
UEF mobile anti strategic missile launcher now fires volleys of 2 rather than 3. Effectively the same as before, but graphically different.
Some localisation strings that shared vanilla strings are now unique.
The Centurion can now fire its weapons simultaneously, and is now considerably more effective.
R&D: Wind turbines now make use of adjacency bonuses, notable from energy storage.
R&D: Wind turbines now give each other slight adjacency bonuses, encouraging turbine fields early game.
Bubble Tea: AI will now build a specific number of the experimental shields per base, rather than having a random chance to build one each time it builds another shield.
Notable additions: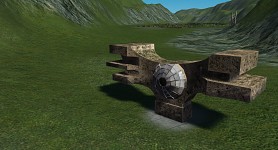 New and newly included mods:

BrewLAN: AI

The advanced AI control module separated out, for people who either don't want to deal with AI gantries, or have stability issues with it.
Features many less-RNG based AI uses of units.

Scathing Beetles

Replaces the projectiles of the Scathis and/or Scathis MK.II with Fire Beetles.
Created during a mod requestathon, and distributed with the April 1st mods.

Sudden Death

Sets the health of each unit to between 2 and 20, and the damage of each weapon to 2.
Created for, and distributed with, the April 1st mods.

Water Guard

Reduces the amount of damage units under water take from AoE damage from above water sources.
Created during a mod requestathon, and distributed with Equilibrium.

BrewLAN: Gantry Homogeniser

A quick mod, created by request, to remove the factional differences and restrictions from the Gantries.

Spomeniki

Places mysterious concrete sculptures randomly around the map. They can be reclaimed for mass.

Mass Random

Replaces each mass point with 0-4 mass points.

Rock, Paper, Scissors

Assigns each unit rock, paper, or scissors. Damage is divided or multiplied by 4 based on rock, paper, scissors rules.

BrewLAN:

New tarmac textures for size 8 buildings for Aeon and Seraphim.
Created a new tarmac texture for Stargate sized units for Seraphim.
Research & Daiquiris:

Players now get starting research based on units they start the game with.
Tech 1 tidal generator for Seraphim.

Power output fluctuates, and is greater on maps with more water.

Tech 1-3 hovercraft factory for Aeon.

Research locked.
Provides a way to build some land units on water.

Tech 2 light power generators for all factions.

Around half the cost, size, and effectiveness of standard tech 2 generators.
Standard tech 2 generator now starts research locked.

Tech 3 penetrator bombers for all factions.

Research locked.
Factionally similar; each equipped with stealth, anti-missile flares, standoff missiles, torpedoes/depth charges, and drop 3 bomb volleys.

Tech 3 penetration fighter for Cybran.

Research locked.
Has beam anti-air weapons and stealth.
Cloaks while landed.

Experimental Icons Overhaul:

Added a bunch of previously missing, very unlikely, icon combinations; completing every permutation possible, instead of just every plausible permutation.
High damage missile launcher and bomber units now get tagged with a 'nuke' icon rather than a missile or direct fire icon.
Special thanks: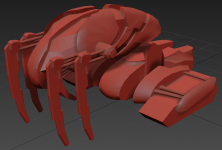 And finally, I'd like to give special thanks and a shout out to my Patreon supporters and donors, without whom development would probably be proceeding less enthusiastically:
Saxxonknight
Ben Pankow
Mirko Gebauer
Mogwai
Neutral Effect
🦕 Marcin Mikołajczak
If you would like to join that list, support the continued development of BrewLAN, and/or receive the other exclusive benefits such as time-lapse videos, cut content, and occasional preview builds you can do so here Patreon.com or here PayPal.com. My Patreon charges per-release, not monthly, so you can be sure of value. If you find Patreon objectionable, but still want to offer your support and also receive the benefits that can also be arranged. Message me the PayPal receipt with the message "gief content" or something to that effect and I shall provide.
If you use Discord, there is a BrewLAN channel on the LOUD discord here: Discord.gg. Come along, chat, get any help you may or may not need, see the new things I may be working on that I might not consider ModDB ready, whatever floats your boat.