Happy New Year All!
I hope that you all had a lovely Christmas, and had a happy New Year, and that 2012 Is the best year for you all yet!. Here the Blue Vs Grey American Civil War Mod for Men of War has had a very productive fortnight and I am making this post at 3:00am In the morning which is great commitment to all of you lot in the community, as I spend several hours making these updates just for you.
So lets start of with the long list of progression that we have made on this mod;
Chompster has kindly created this 394 polys Henry Rifle which has like every gun that you see here, been exported into our drop box, to be compatible with the Gem Editor, and essentially Men of War itself ready to be used.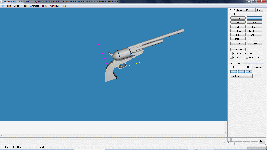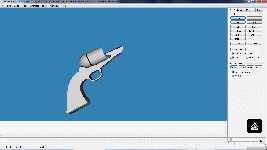 Here TheSoldier has created a beautiful and a very accurate Model 1860 hand gun model, which will be fully functional, and textured for the final release. This is the second hand gun that we now have, as last year, we had the LeMatt Revolver done also which I have just placed below for any one who may have missed it.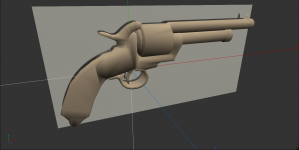 Here Chompster has created a very accurate model of the Ketchum Grenade, which will be fully functional in the finished version!. We had to have this along with several other weapons and items re-made because of data lost, during one of our computers breaking down; however happily we have tightened backup saving up, and have our own drop box where are assembling this mod.
Here Chompster has created a beautiful model of a Sabre, which will be exported ready for the game, and textured, so as part of this exciting update, YES, you will be able to have sword (Melee) combat within this medication, please check out the video below to show a W:I:P of the swords in action. Bare in mind that the animations, sound effects and smoke removal still has to be done.
Epicness....that's all I have to say. Skin re texture by TheSoldier, and sword model created by himself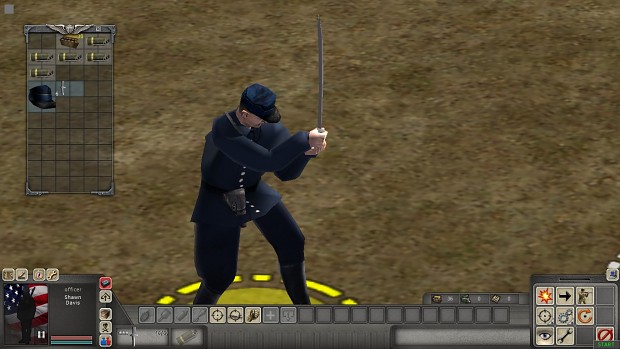 Here is a heavilly W:I:P made by Asureka of an Union Cavalry Officer Skin, (forget the German Cap, that is just used to for scaling of the model etc).
Cavalry will be another NEW addition to Men of War, which we will be glad to introduce, so from what you have seen in development since early last year, we are introducing, melee sword combat, artillery, cavalry, new skins, weapons, music, maps and much more!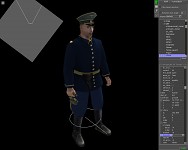 Here Below is a presentation of a map that is currently In development by myself DaggerClassStudio (Christopher Carlisle James), It features an american country side feel, which is still heavilly W:I:P, but will be used to test the mod out, and will be a map that likely will be put in the actual release.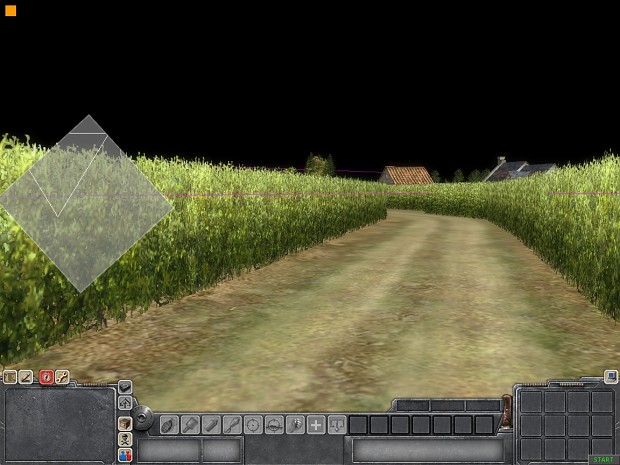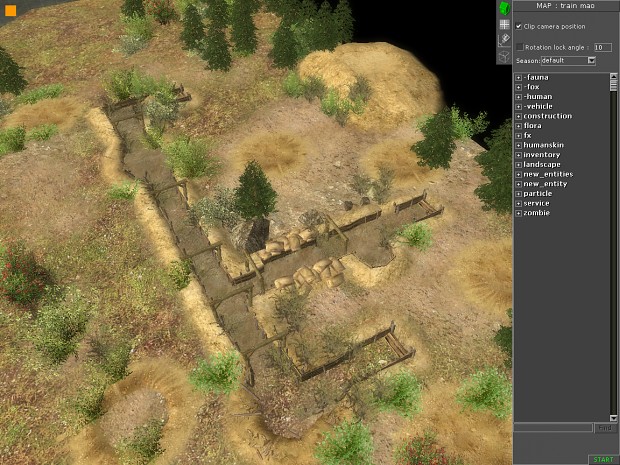 In addition to all this, Chompster had created all these beautiful furniture models to go in the mod, to fit this current time period, as Men of War lacks furniture (what is so good about furniture you ask?) well to let you know, It helps make the game more realistic, that when you blow a house up for instance, that you have clatters of glass, from cabinets and broken tables and chairs inside etc. So here are some of the models that he has made:
I hope that you have all enjoyed this big update, and let us know what you think, and carry on following us on moddb.com as we are trying to make this both a professional and an enjoyable mod to play. Will soon be posting some more testing videos up.
I hope that you have enjoyed this update, as It truly is a massive one!. Please feel free to check out more videos at my film channel on Youtube at;
Be sure to check out my videos, and be sure to subscribe to be kept up to date with the latest film, gaming and creative video releases.
Have a lovely week all
Christopher Carlisle James
Directing Manager of DaggerClassStudio & Directing Manager of the Blue Vs Grey Civil War Mod
Also If you would like to help out with this mod, then please PM (Personal Message) me here on Mod database, and we can discuss If there Is a place for you in our team, but we do need more members, more help, so If you think you have talent, contact us now.