Hello there.
First, I have to apologize for not posting updates in a while. As you may have gathered, development has slowed down a bit, as people were forced to concentrate on Real Life instead of modding. Our Glorious Leader Darius has gotten a beautiful daughter, General Battuta decided to concentrate more on his academic and writing career, and I was caught up in RL issues as well.
But fear not, dear fans. We may be going slow, but we are going forward. We are officially able to report that most of R2 is done. While I can not give you a release date, even a tentative one, rest assured that you will get to see more of the story.
Now, there isn't really a lot of other things I can show you, but here are a few things you may be interested to see: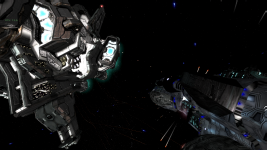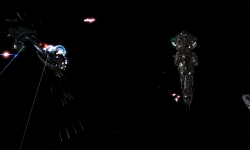 As the War moves into its final stages, the battles get bigger and bigger.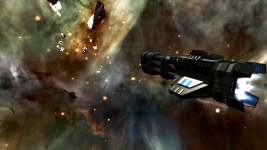 Aesaar's new Chimera model, a beautiful reimagining of the original one. In this case, flying around in an old Age of Aquarius mission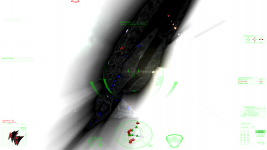 The SCP team continues to impress, adding new features to make the game even prettier.
Until the next time, this was The E. Hopefully I'll be able to post more news in the future, until then, have a nicely developing day.