We are currently nearing the end of 2019, and it'll be the beginning of a new decade. The 2020s.
I've been working on Bloodlife solo since early December, 2015.
In 2016 I thought "I'll release it this year".
In 2017, I thought "This year, better late than never!".
In 2018, I thought "Okay, it'll be this year actually".
On 2019, I thou-...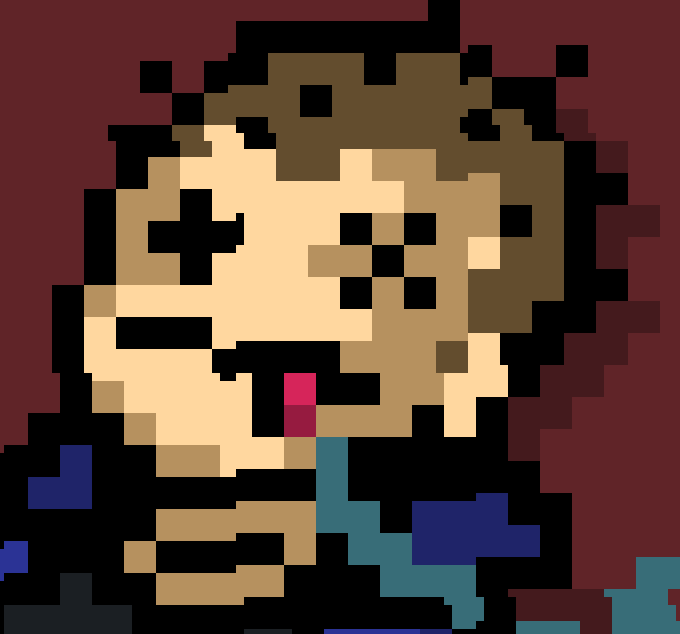 The story I want to tell with Bloodlife is one I feel passionate about, hence why I'm still going on with this. It is a mountain I chose to climb and I promised to myself that I would reach its top no matter what.
I started its development because I wanted to learn what it was like to spend years of my life working on a project, and polishing every single little tiny insignificant detail of it, I have now learned what that feels like. And I'm, honestly, beginning to feel depressed as I'm still not seeing the light at the end of the tunnel.
As such, earlier this year I decided to scale down some of my ambitions with the project to make it more... realizable.
This might sound anti-climactic to some. But Bloodlife is a game that I'm actually really happy with in its current state. And I rather release a game, than none at all.
So these is where things stand:
Currently, all of the "game" things are done, levels, gameplay, you name it.
Erick will be able to choose between a maximum of 5 guns at the start of a level, you unlock a new gun after beating an Erick level, so by around half the game you'll already have all of the guns he can start with.
Ben will be restricted to one playstyle, but it'll be one with a heavy focus on melee combat, to contrast with Erick's reliance on guns.
The game has a total of 14 playable levels, I put a lot of effort and time towards making sure that they're fun to play, and they're the part of the game I'm the most proud of and I hope you guys will have as much fun playing through them as I did making them.
The cutscenes in the game are pretty simple and nothing mind-blowing, and I want to make up for that with its dialogue and the interactions between the characters, this was the plan all along however, so not much has changed regarding that. That said, I'm having difficulties with the cutscenes on a technical side. I'm using a modified version of the vanilla Hotline Miami 1 dialogue object, and it is a very awkward dialogue system to work with. So that's why that's taking me so much time.
I'm still pouring all of my heart into this game, but I got too many things going on in my life and different projects I wish to work on, but I also can't allow myself to just shelf a project and leave it unreleased indefinitely.

So what exactly are these ambitions that I'm scaling down on?
Well... yeah, just reducing the number of guns Erick can start with was one, and also limiting Ben to only one type of playstyle.
I had some really cool ideas such as adding mini-games, an overworld you could explore, a fake internet a la GTA, revisiting the scenes of crimes you committed, etc. That's all stuff that sounds cool but that it's simply not practical... thankfully I've never spoken about any of those things! So no one was hoping for them anyways!... although... I now have mentioned them... ugh, whatever.
The point to this is: I'm asking you to not be surprised if you find I have cut things I've talked about or promised on previous dev blogs and such, it's just the nature of game development, as projects evolve, you end up having to remove things that don't work or that don't contribute to much of anything, or that are simply not realistically achievable. I'm also a human being and I've been working on this alone with the occasional help of friends, I can always forget about certain things or details and/or change my mind regarding certain topics or opinions I once held regarding game design.
I still don't have a clear deadline for the project, but things do feel more "possible" now that I told myself "Alright, enough adding features, time to get this done".
That's all for now!