Updates:
Short:
This month haven't been much active, but the models and animations have proceeded a bit and one of Denny's students have joined the team as mapper. The models currently needs an update before the animations works, so you will have to wait a little more to see them. We will also have to re-evaluate the 2d HUD.
Coding:
Kenneth has been working on fixing the menu's showing the team and class selections. Meanwhile, he has been so kind to optimize some code here and there. Roei and myself have been too busy working with stu-dying. So we haven't been able to provide anything this month. June will be full of exams, so we don't expect to progress much.
Mapping:
Nico has joined the team and will be creating the Karakura High school.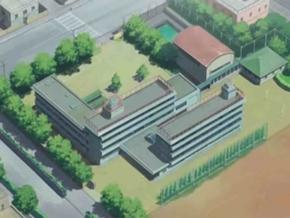 (Karakura High school, screen from Bleach ep. 2, source: Bleach wikia)
Denny is also busy with assignments, but the "park" map should be in development.
2d HUD:
(See all the images I'm referring to here: Imgur.com )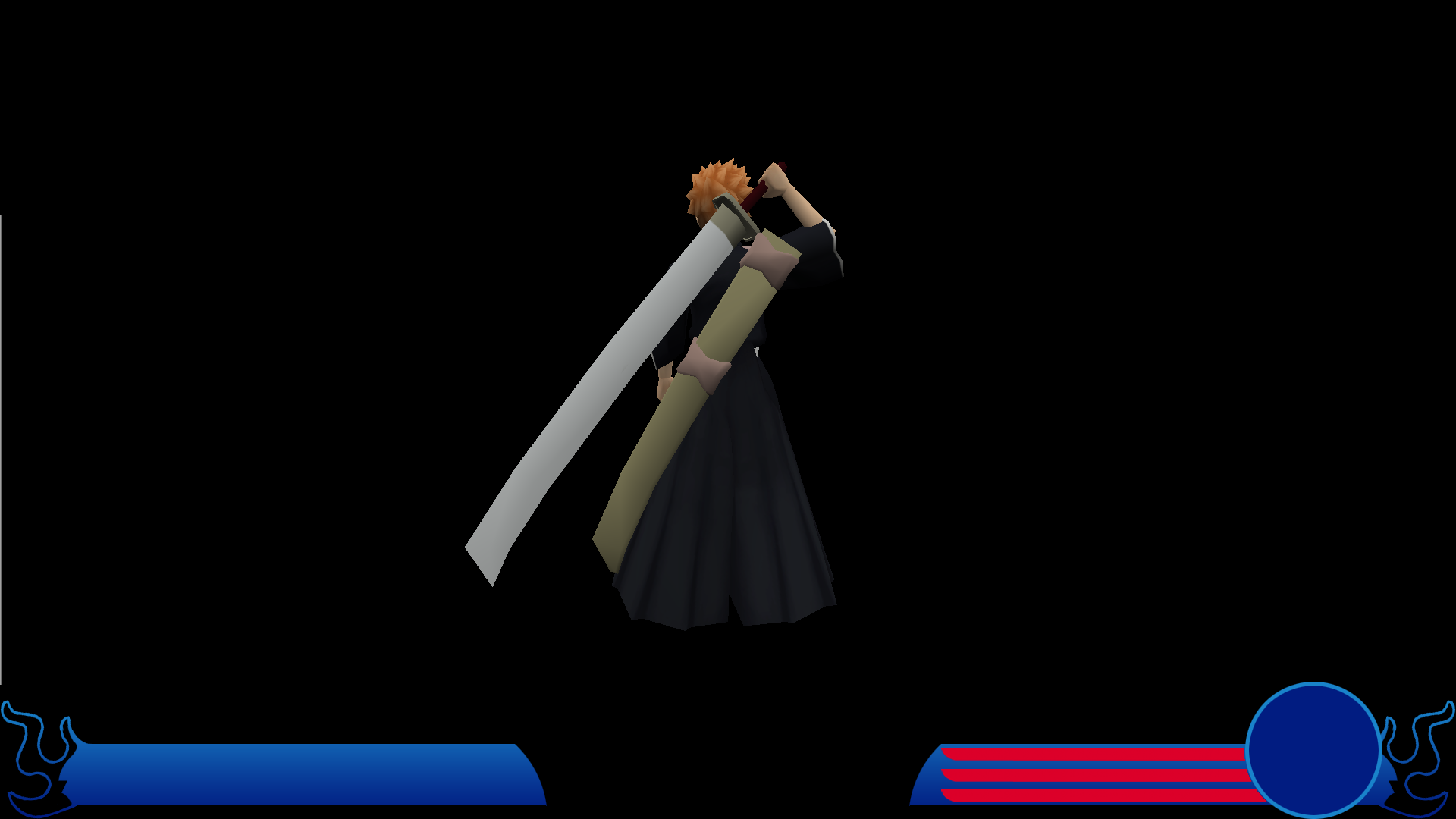 Currently the above image seem to be the favoured demo of HUD positions. The transparent flames illustrate a place-holder for animated flames. Whether we will do it or not mostly depends on how annoying it will be.... don't worry we will make it possible to toggle on and off if we should add it.
However, it seems that most of the developers expected something different, though Val already explained the style he would use for it. Each developer have been encouraged to create new and more detailed concepts, if they want it changed.
We are also interested in your opinion to this matter. Fell free to add a comment below or at our forum.
Virtual Personal Servers:
At the meeting we held a little test of the free VPS. While testing we were 7 playing on the server, and the ping was ~70 for us close to Germany (England , Denmark, Norway) + 1 unknown player.
The VPS has 125 MB ram, and usually lies around 90 MB ram usage when 2 servers of 10 slots are started. The free amount of ram was 34 MB, only less when changing maps. Clearly we can tell that HLDS must be allocating all the necessary memory to run with max players. Due to the shared memory, we use around 1 -2 mb per player, so the VPS could run with 2 additional servers. However this would greatly increase the ping on the current hardware.
With proper hardware and proper connection, we could easily handle more than 3 servers, thus we can save quite some money compared to using game-hosts and update the server content very fast and easy.
June: News and meetings
We do not expect much work to be completed by June and the meeting is set to August as everyone got exams to take care of.We will keep you updated if we make something exciting. :).