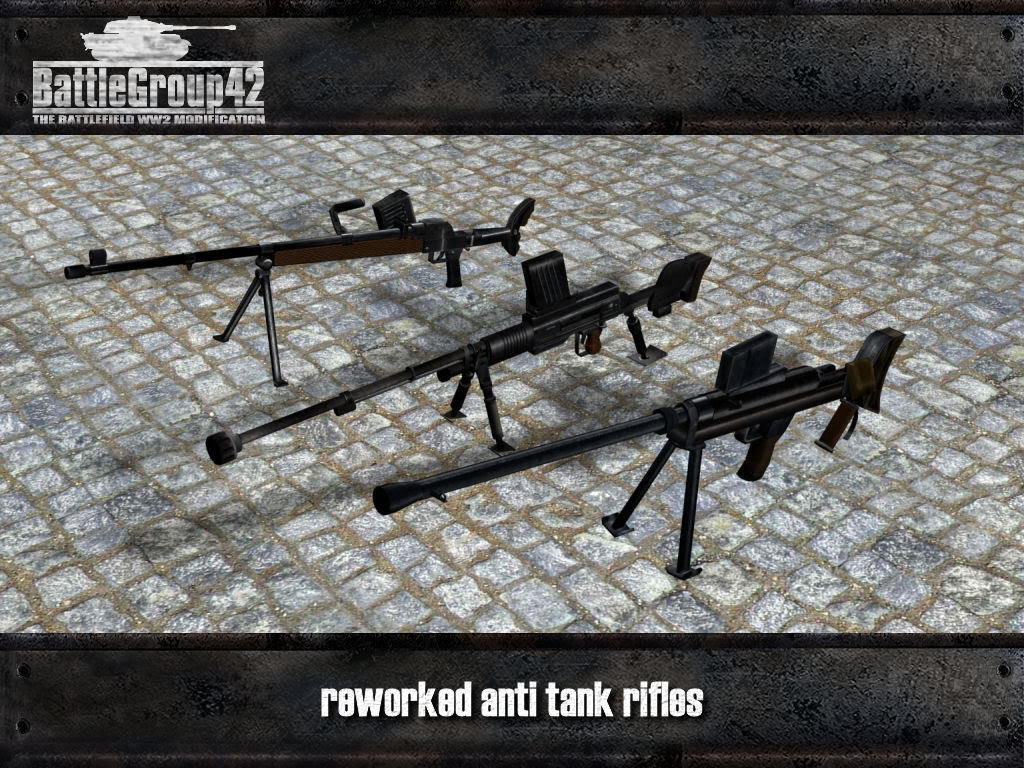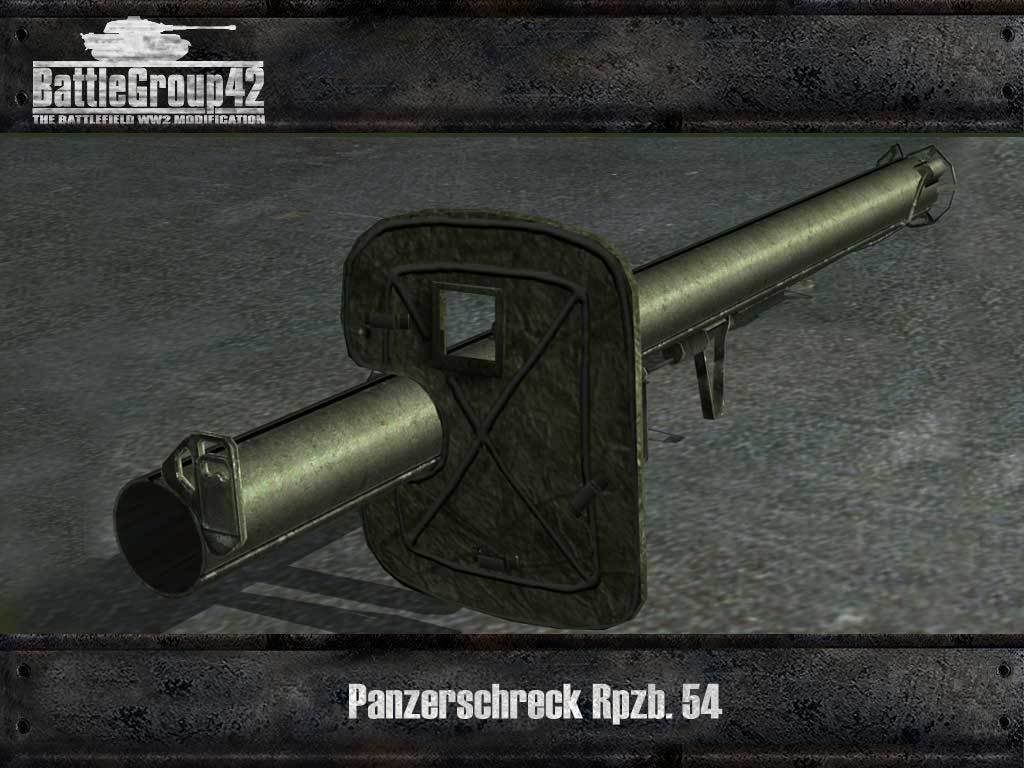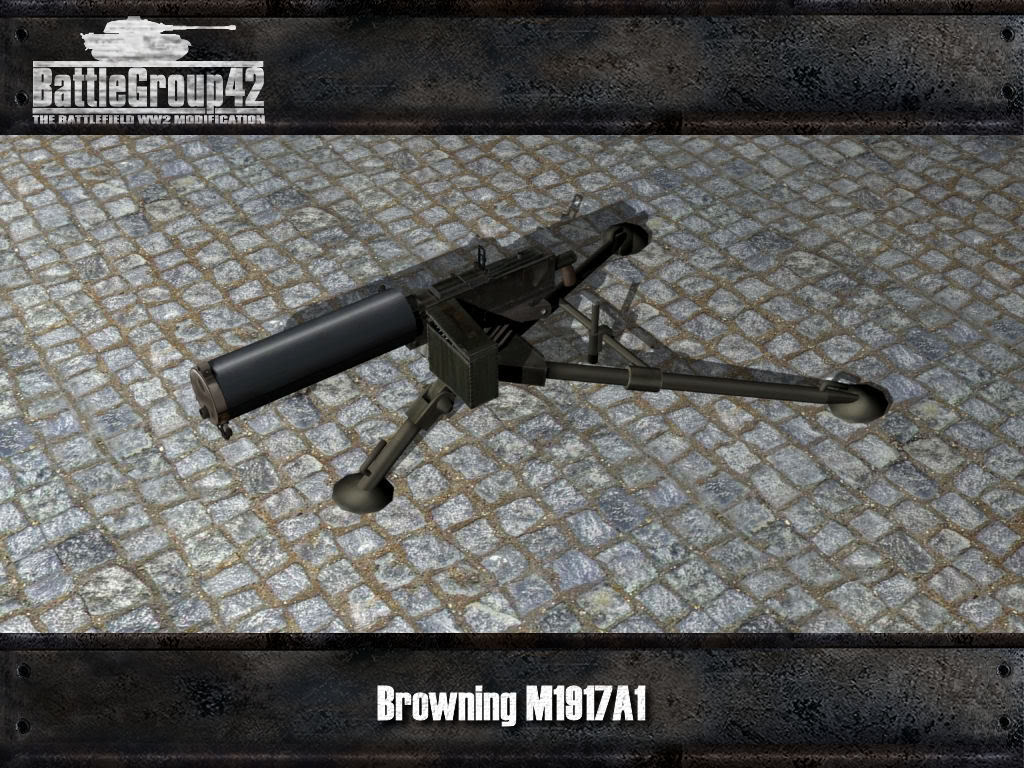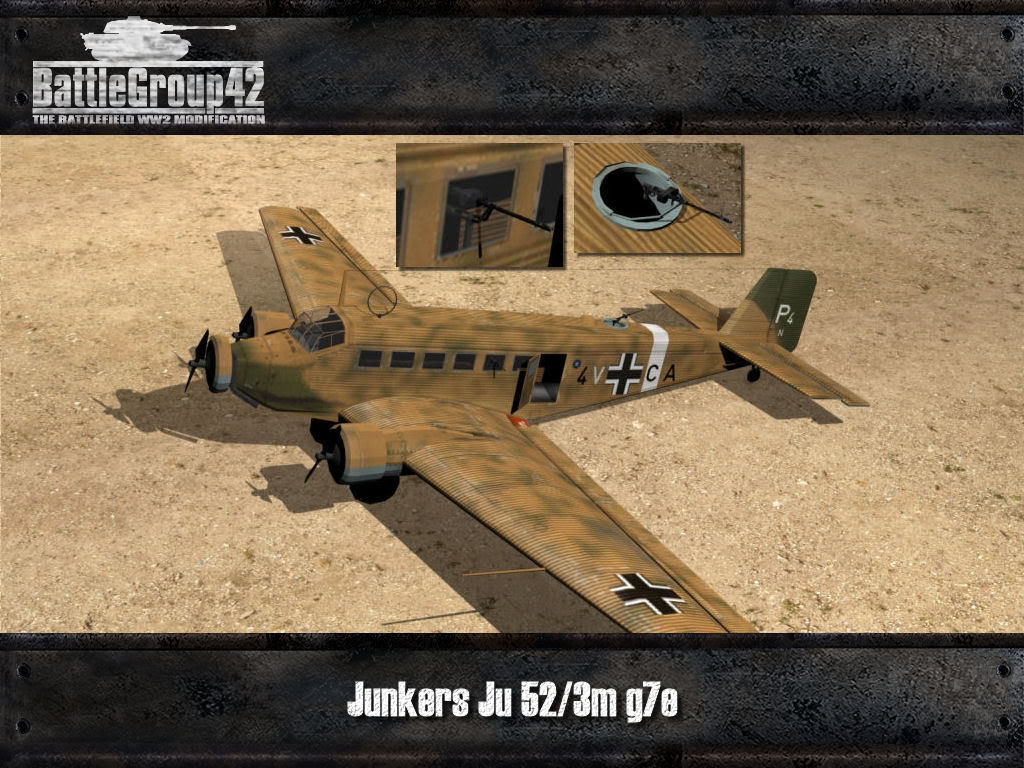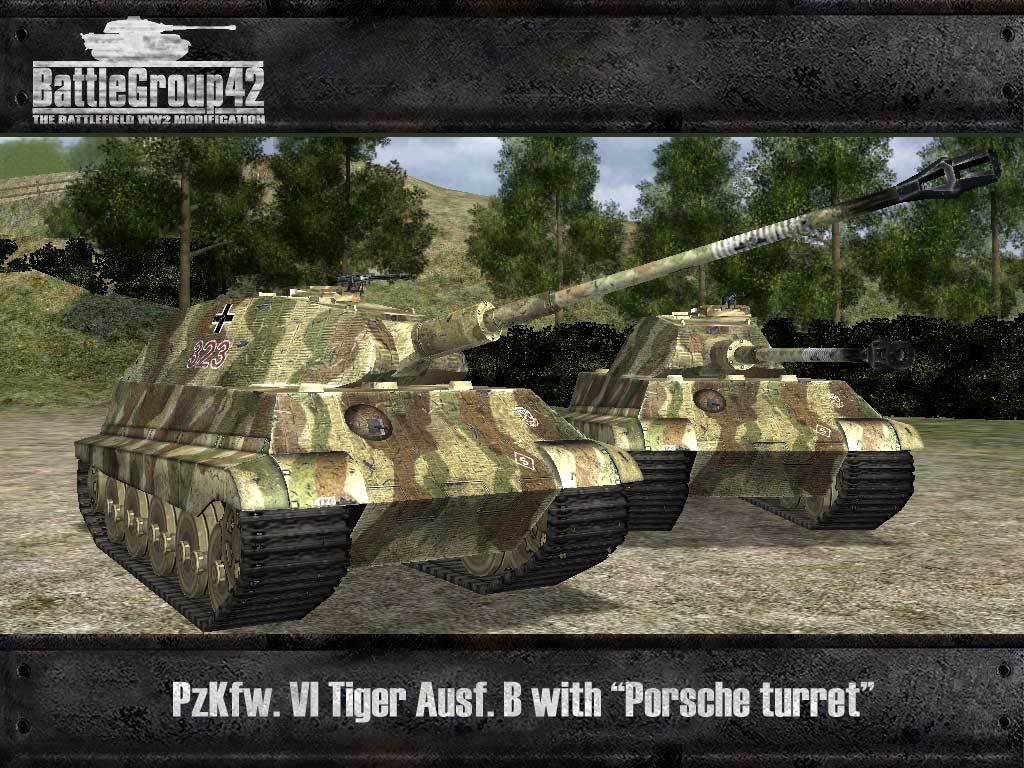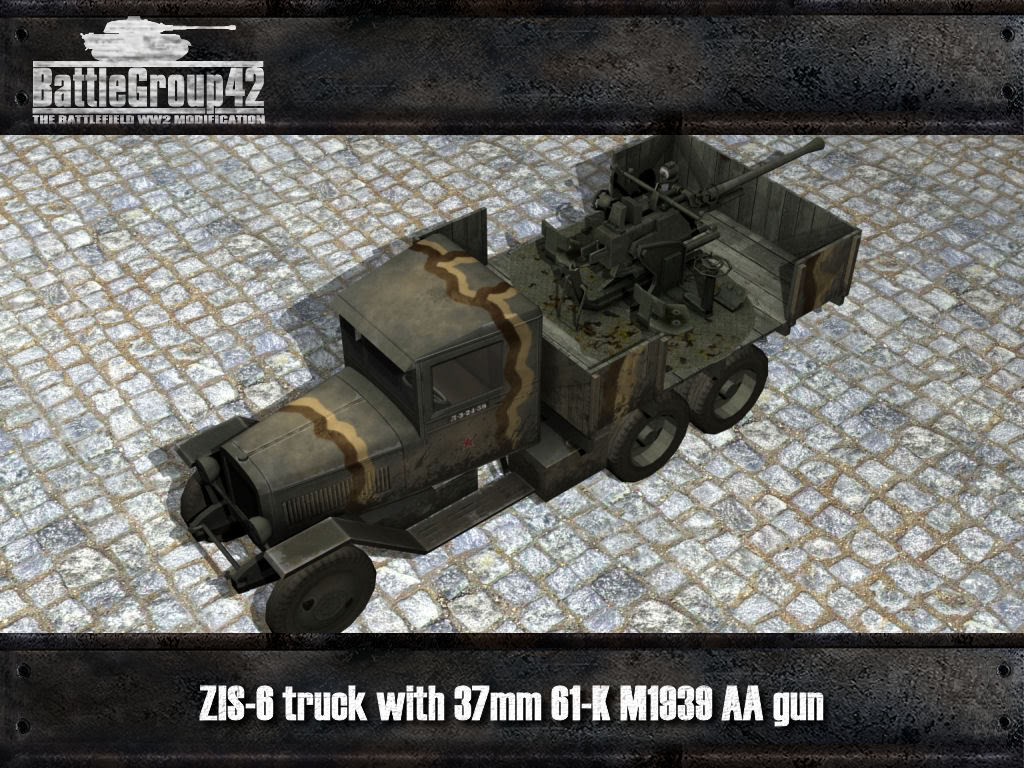 We want to emphasize the fact that we have to thank our colleagues of BGF for some of the great new content, they've created many fantastic models and skins. We are very thankful for the permission to use this content. We profited especially from the BGF hand weapons and ordnance section, as we were able to convert the excellent SVT 40, the Mauser 98k and the RGD-33 hand grenade. Also from BGF are the new German and Russian bombs as well as the Russian RS-132 and RS-82 rockets. There are also some self-made additions in the hand weapons section, Dauntless has made a new M1 Carbine skin.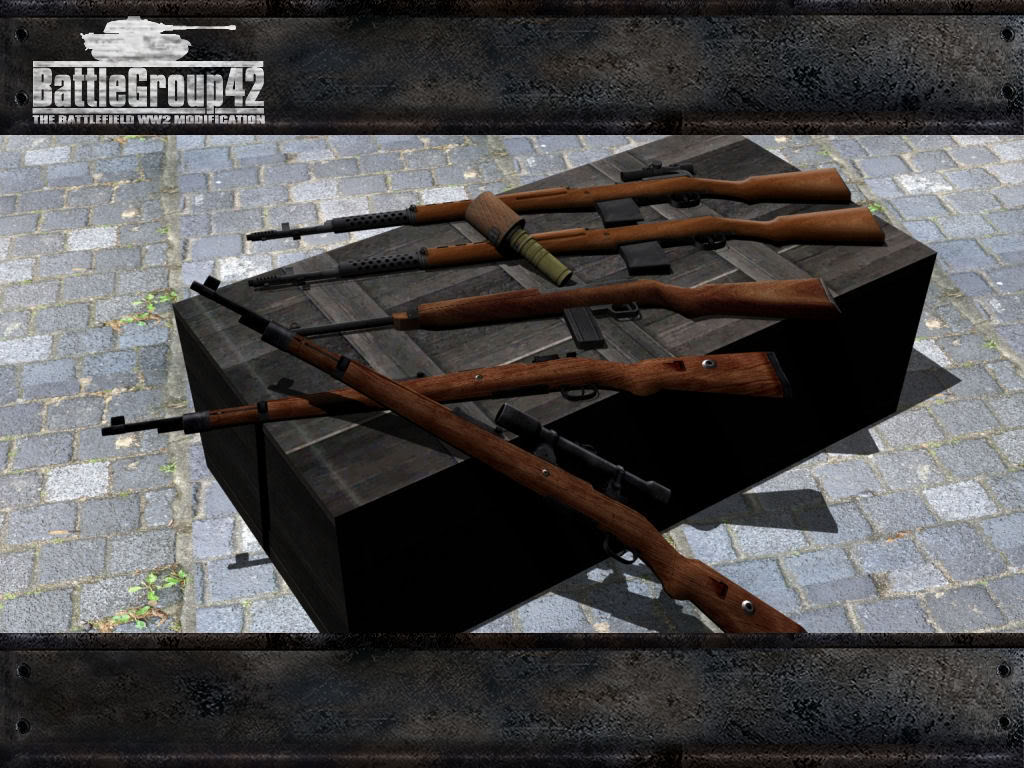 up-down: SVT 40 Sniper, SVT 40, RGD-33 Grenade, M1 Carbine, Mauser 98k and 98k ZF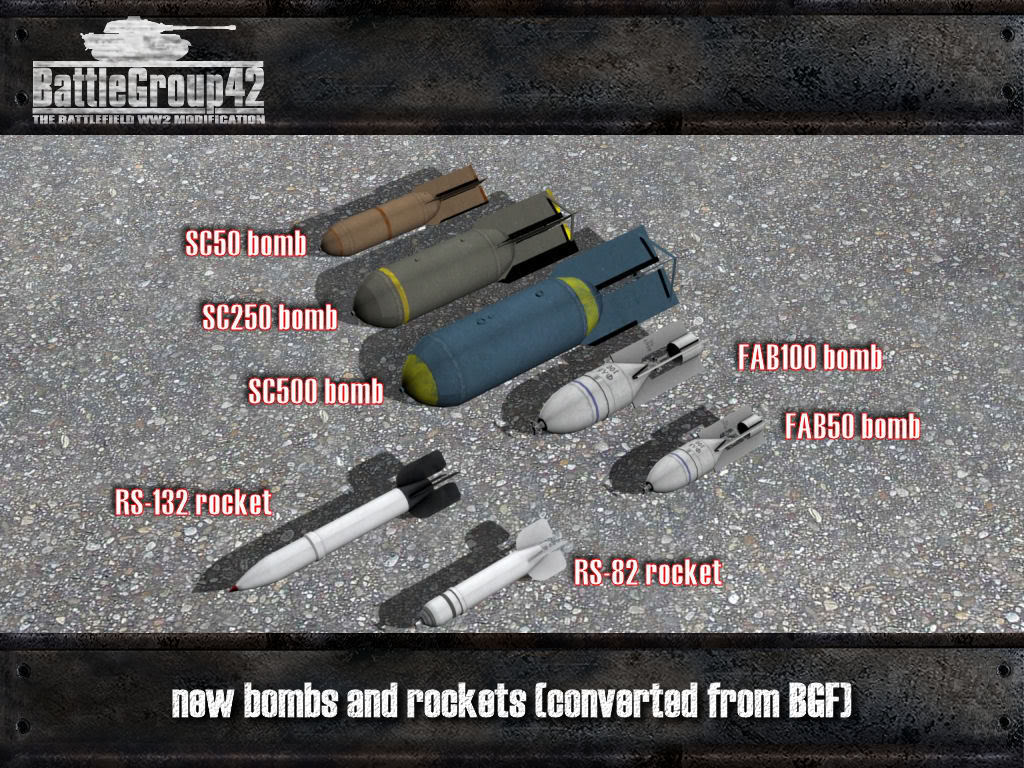 Our new team member RuppDee, who we want to introduce here, was very busy, too. He reworked the German Panzerbüchse 39 and its British counterpart, the 0.55inch Boys AT rifle, giving both a better model and skin. RuppDee also reworked the Japanese Kawamura Type 97 20mm anti tank rifle, improving model and skin. There are now two versions of this rifle: the known "portable" version for japanese anti tank soldiers, and a stationary weapon. The stationary weapon represents the actual Type 97, which was an autocannon with a 7 rounds detachable box magazine. The Germans get a new designed Panzershrek, too, made by RuppDee who also created the FN Browning 1910/22 pistol, which will be the standard sidearm for our Dutch and French troops from 1.5 on, and the famous .45 Colt Single Action Army revolver for our new American Officer kit. This new kit will be used on maps where the anti tank class is useless. The officer kit comes with throwing knife, revolver, smoke grenades and binoculars. And last but not least RuppDee is responsible for our new M1917 water-cooled Browning machine gun, which comes on a tripod, replacing the M2 Browning tripods in BG42. The last new entry in the small arms section is a variant of the Thompson: Bommel made a cylindrical 50 round magazine for it, which was skinned by Sarge Surfat. It will be used as an assault weapon with commando troops.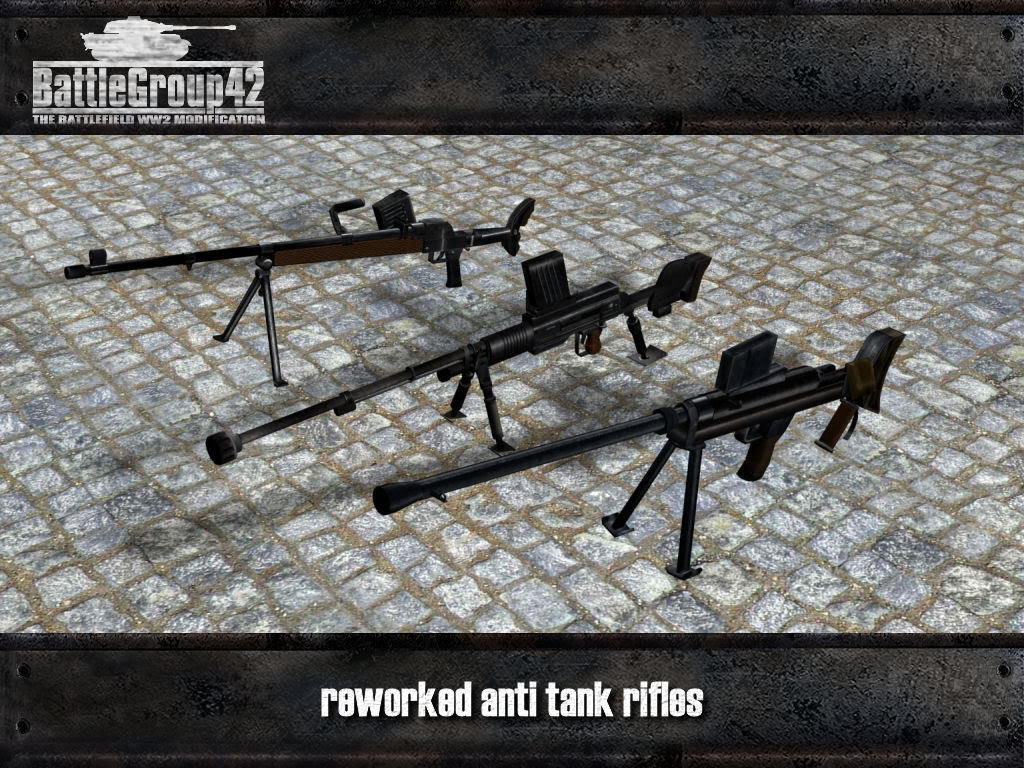 up - down: 7,92mm PzB 39, 20mm Kawamura Type 97, 0.55" Boys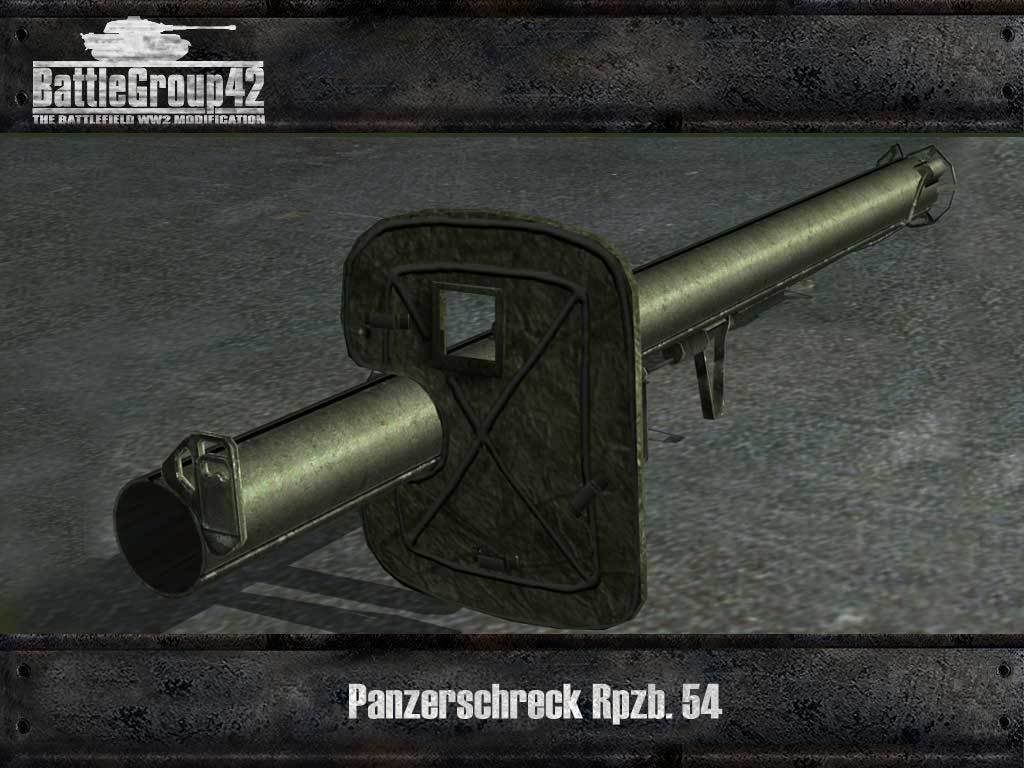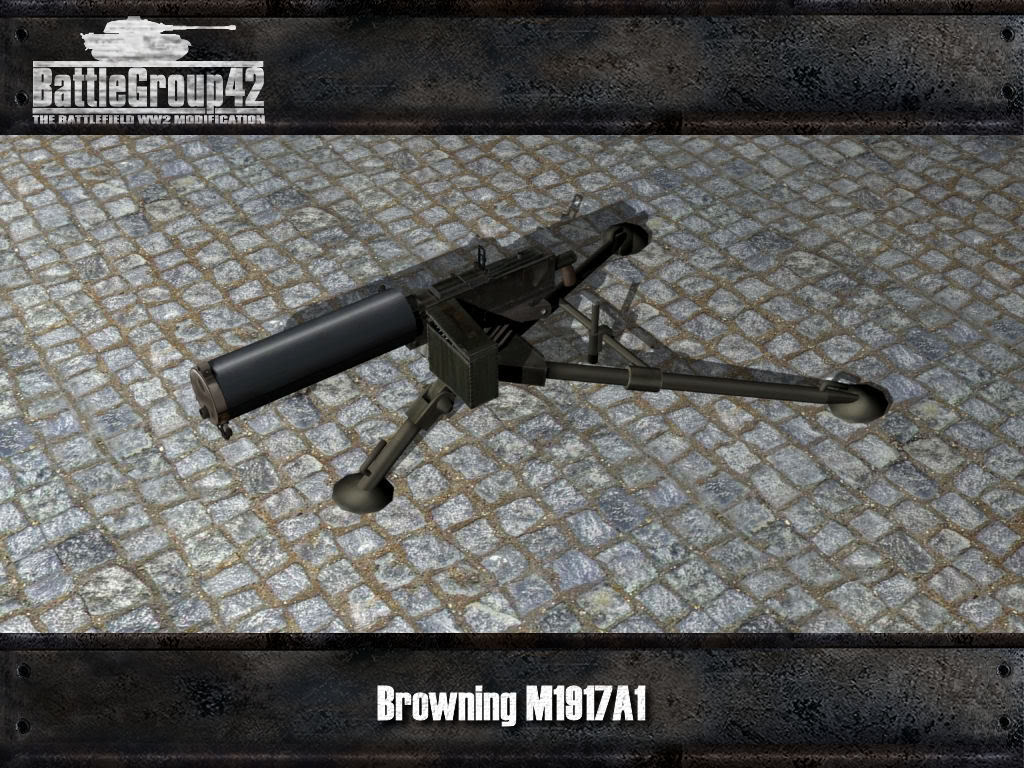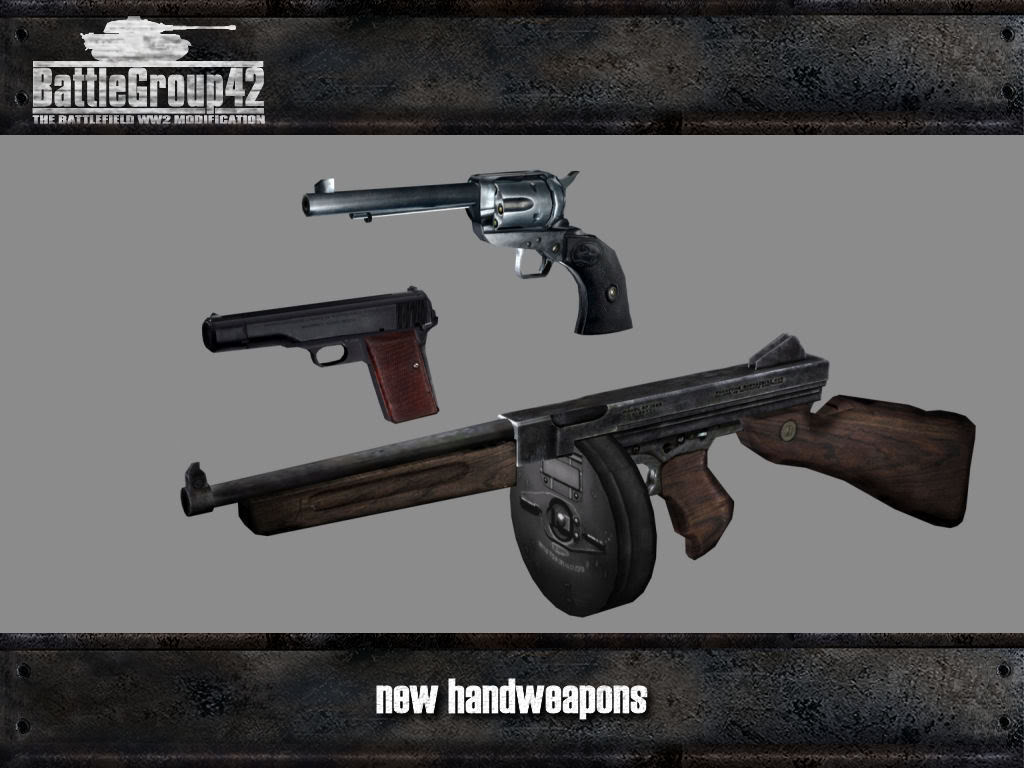 up - down: .45 Colt Single Action, FN Browning 1910/22, Thompson with drum magazine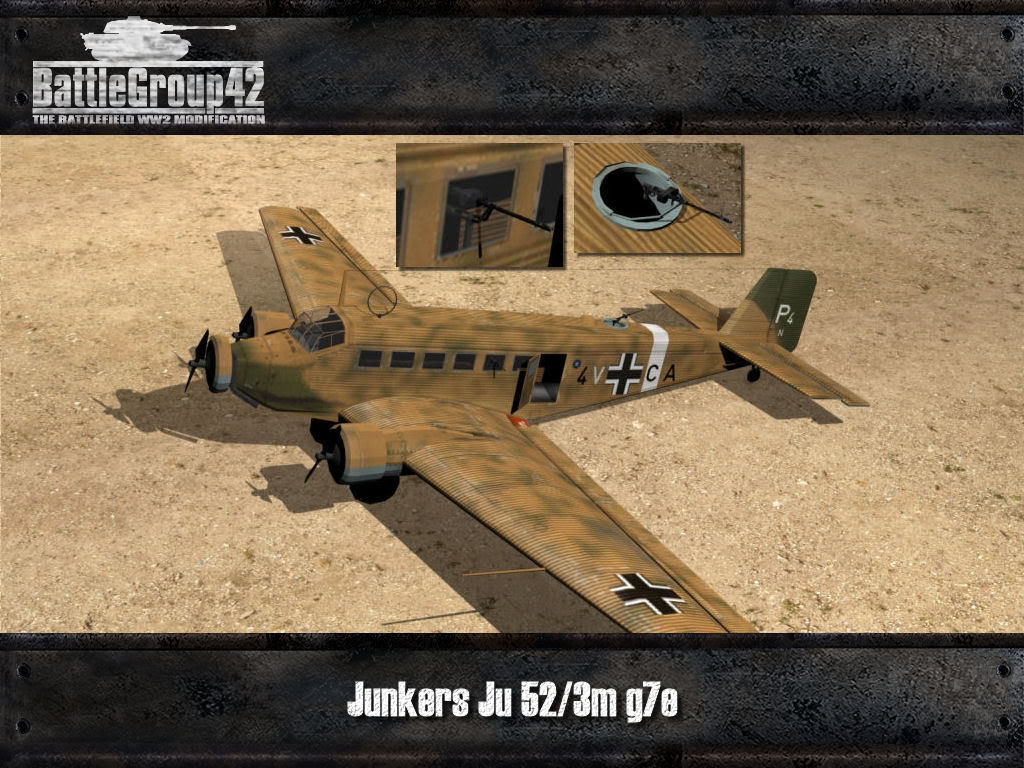 Our especially productive member RuppDee furthermore created new cockpits for some of our planes. And while we´re in the air, we´d like to introduce our reworked Ju 52/3m which got an armament of three MG 15. The mesh changes were done by Bommel, the code by Sarge Surfat.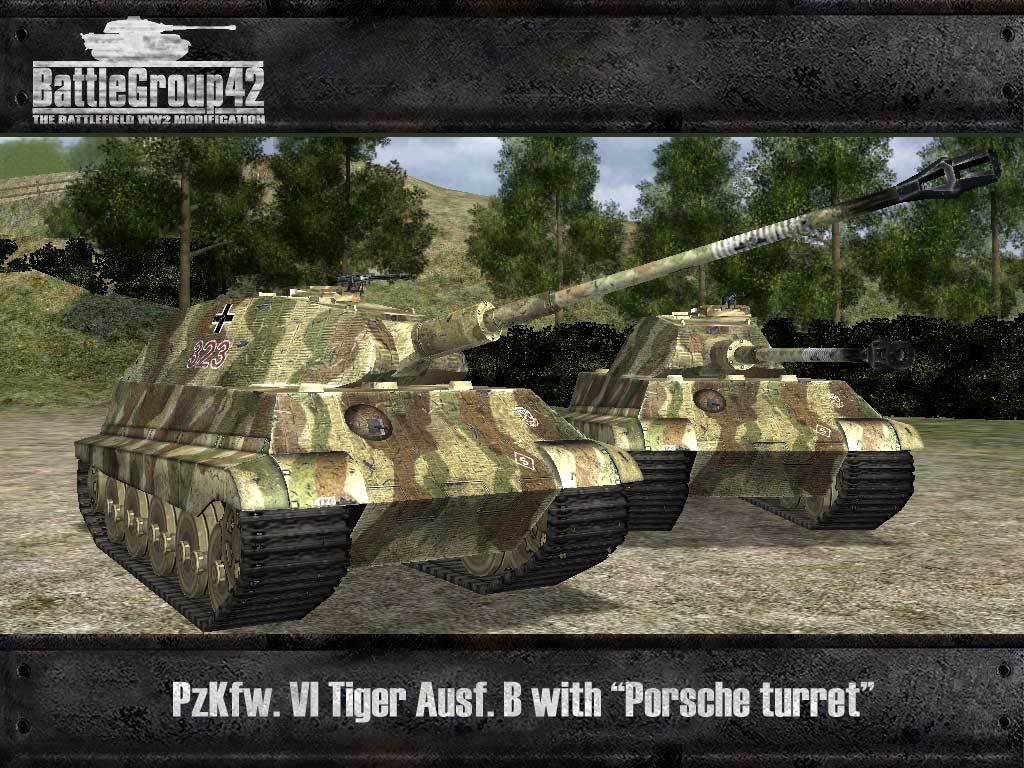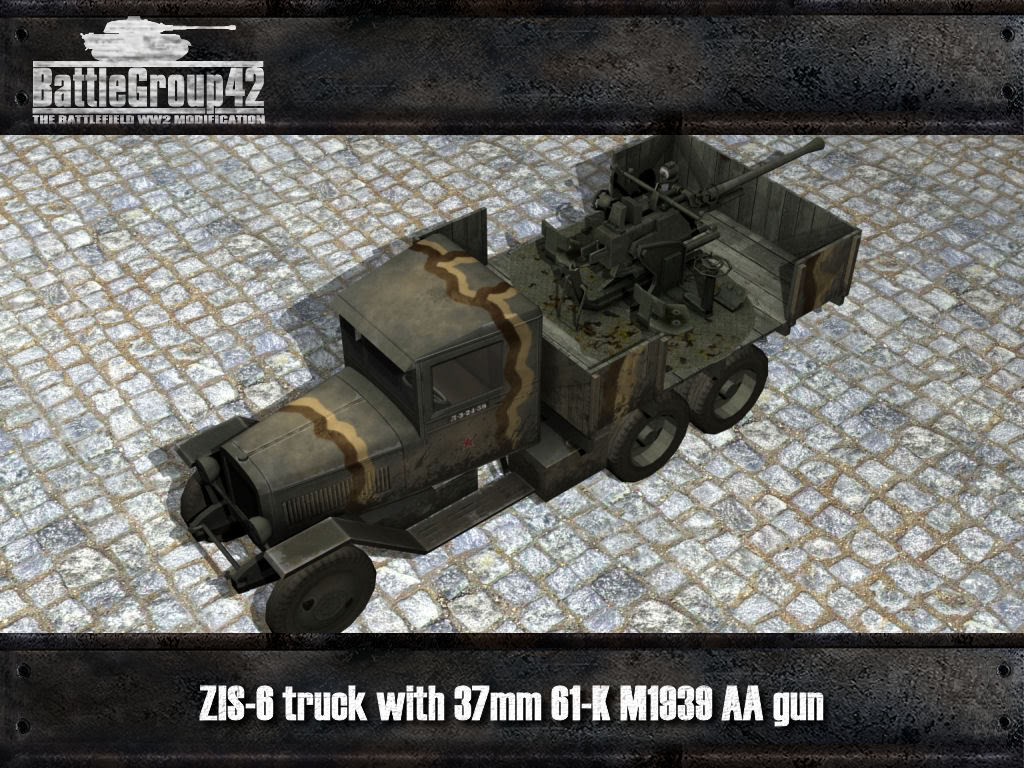 The last part of this news takes us back to the ground. There you´ll find a new variant of the Tiger II with the rare Porsche turret. A little gem is the ZIS-6 truck with mounted 37mm 61-K M1939 AA gun, which comes from BGF and replaces the M17 for the russian troops.
As always, we want to conclude this news with yet another call to all of you who are interested in joining our team. We´re looking especially for modellers, skinners and people who know how to create/change weapon animations for BF42. Ambitious beginners are also welcome, you´ll have the full support of our team members. Now only one question remains, the release date for BG42 1.5. There´s no date set yet, but the release is close at hand. We´re currently testing the release candidate, and it looks like that after some finishing touches it can be released.