Greetings, it has been awhile since I have posted the last news update, hence I shall cut to the chase.
Something to remind you...
The Star Wars Forces Of Corruption mapping competition. The mapping competition closes on March 1st, this is the final call for entries, if you want to be a part of the competition, email the map and it's details thesigmamoddinggroup@gmail.com
Winner will be announced on March 3rd! Stay tuned
Future Releases?
A new map pack will be released once BountyHead's map pack reaches 100 downloads (which will be very soon). If you wish to download, click here: Moddb.com
Any Betas?
There will not be any Betas for Battlefronts of War any time soon.
This looks familiar....
Yes, here we have the progress report. Over 50 Maps have been completed and 4 are undergoing tweaks. Almost 120 new units are readily modeled, much of that has been skinned and ready for rigging, boning and animating.
The game has undergone tweaking to improve game play changes, such as more realistic turbo lasers and blaster fire physics, ditto SFX. Many maps have been tweaked to look HD, 9 units have been added to the game and 1 garrison space station which will be build able in GCW
Space station Thanks to Warb_Null - Hoth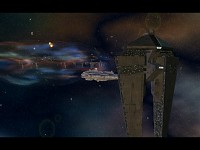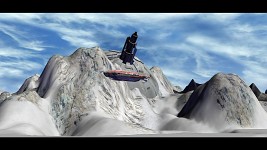 New fleets have been coded, such as Death Squadron (Patrick Kosick). New coding changes (Thanks to Patrick, Mate3 and Sigma Guy)
Soon there will be Vader's Fist coming soon with Commander Appo and a whole new range of BF based props.
I Need You...
We need riggers, boners, animators and skinners! Then we can get things done more efficiently!
Please...
Visit and follow Battlefronts of War Dark Forces! We need your support!
Moddb.com
Thanks for taking your time to read this Article
Happy Modding!
The Sigma Team