- - - - Classes - - - -
ASSAULT - 450hp - fast movement speed
Basic "grunt" unit equiped with a BLASTER RIFLE as primary weapon and designed for aggressive mid-to-short range combat.
His VANGUARD ability lets him use a powerful ACP shotgun that deals a lot of damage up close, great for rushing into enemy territory.
To increase his probability of surviving close encounters, he can use his TOUGHEN-UP ability to restore all of his health points in 1 second.
He is equipped with a THERMAL DETONATOR as explosive.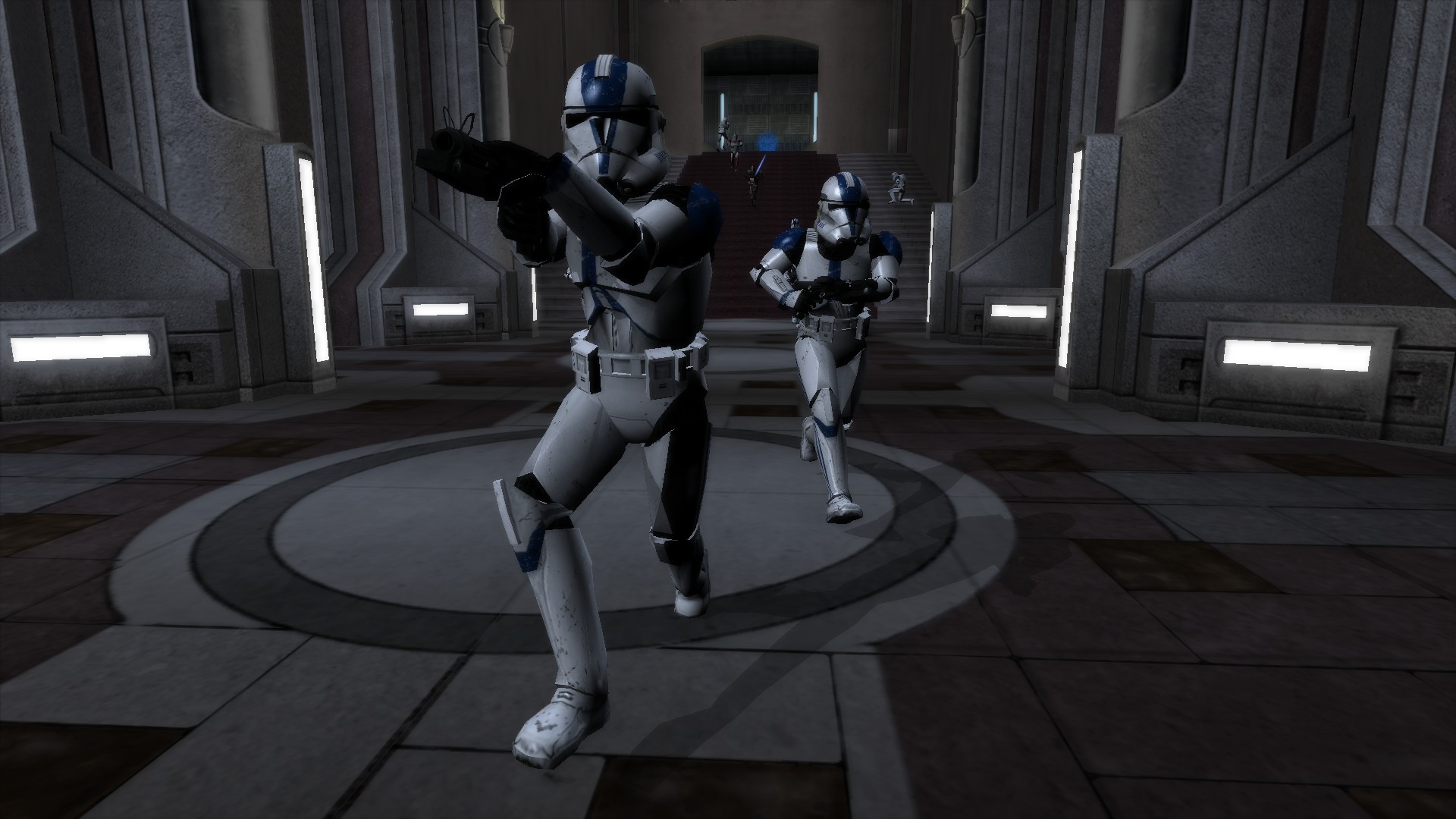 HEAVY - 600hp - slow movement speed
The heavy packs a lot of health and firepower to overwhelm enemy units.
He carries a HEAVY BLASTER and has the SENTRY ability that lets him use a powerful z-6 chaingun blaster useful to suppress large group of enemies.
He is equiped with a lot of explosives: his MLP BARRAGE can shoot 3 greanades per clip and he has a DETONITE CHARGE that can be deployed and armed at distance.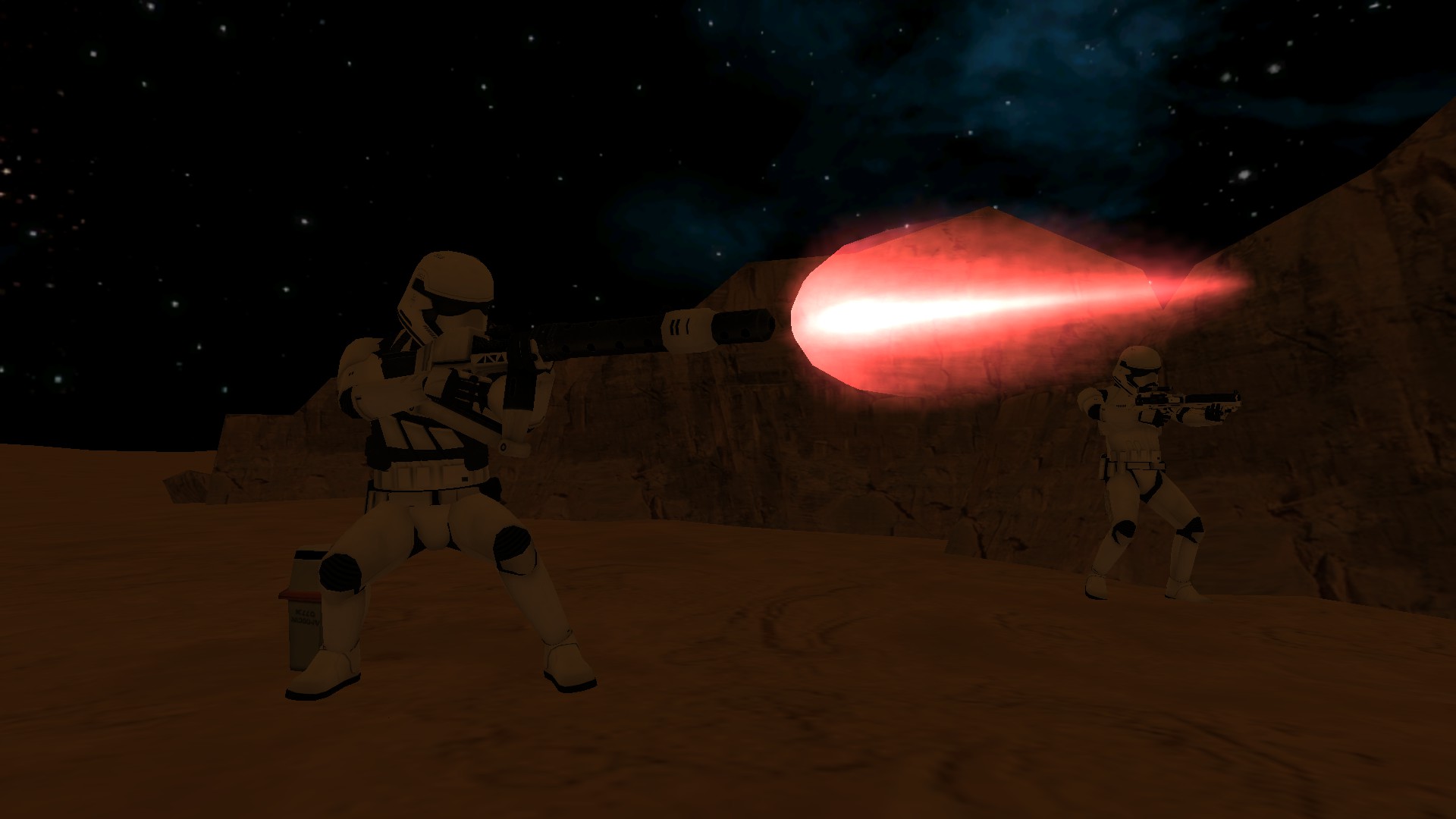 OFFICER - 450hp - average movement speed
Officers will do everything to support their troops in battle.
Even if their primary weapon is just a BLASTER PISTOL, they can deploy AUTO TURRETs to guard areas and SQUAD SHIELDs to protect allies.
They can isssue BATTLE COMMANDs to inspire other troopers and give them a heath buff of 300hp.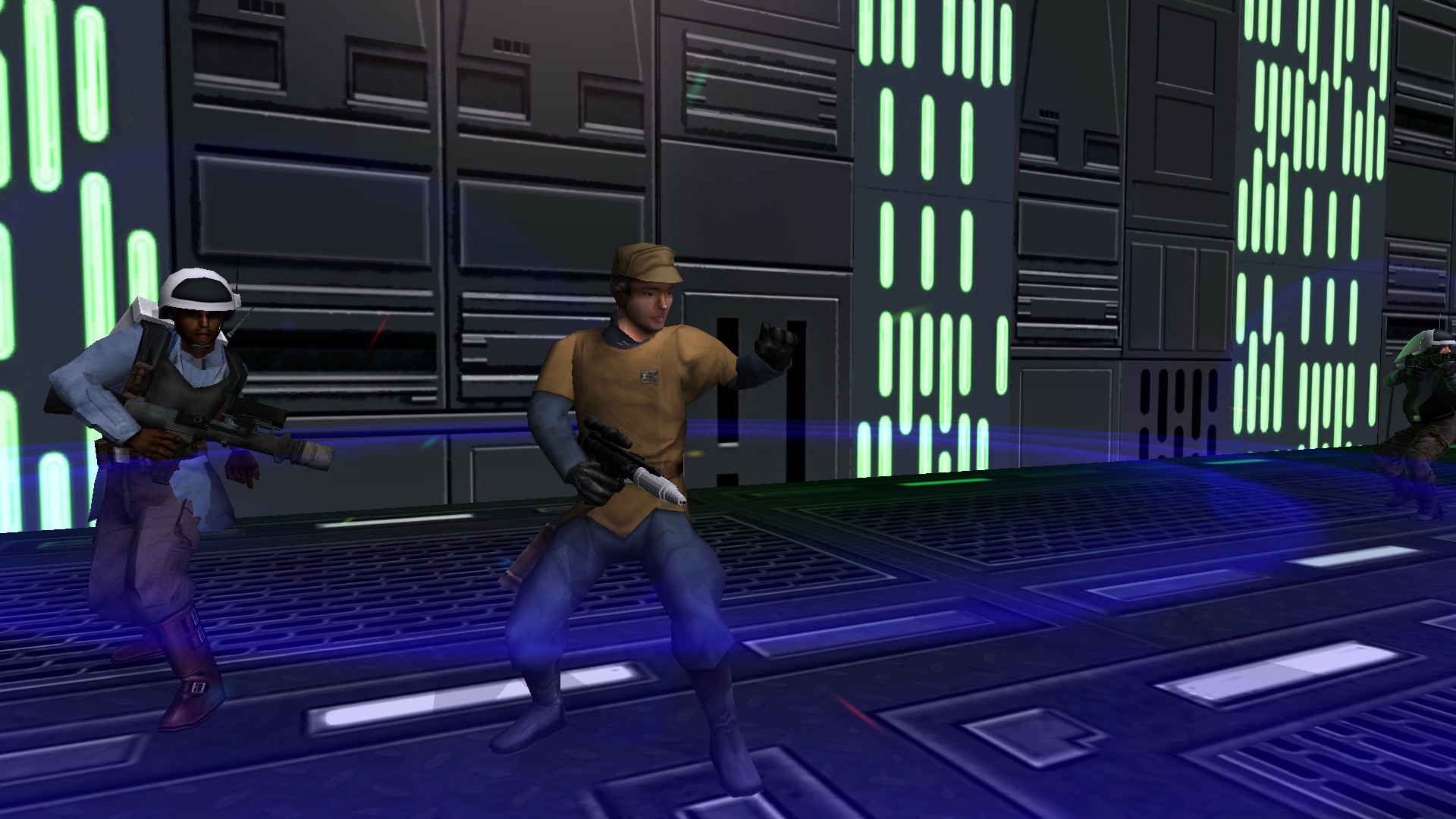 SPECIALIST - 300hp - average movement speed
These guys are mainly dedicated to long-range engagements.
A specialist's primary weapon is a powerful TARGETING BLASTER, with a variable zoom, useful for sniping. When changing position, he can use his INFILTRATION ability to equip a EE4 carbine for close-quarters combat.
He has a pair of THERMAL BINOCULARS to spot enemies from a distance, as well as call in devastating orbital strikes, and PROXIMITY MINEs as explosives.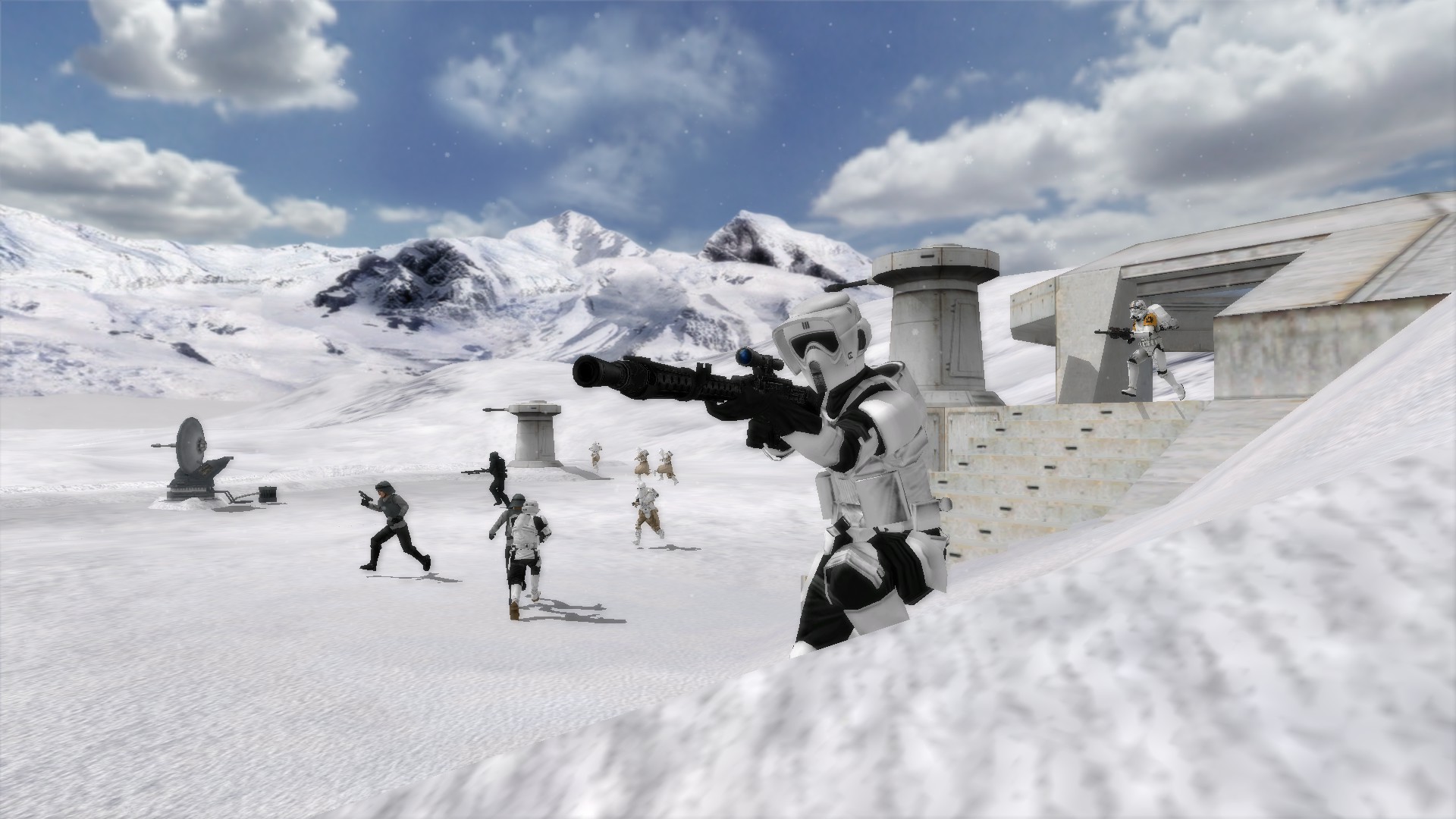 - - - - Reinforcements - - - -
Reinforcements are special and more powerful units than the basic ones and differ per team.
AERIAL - hp & movement speed differ per team
Equiped with MODIFIED BLASTERs and JUMP PACKs that allow for a better mobility that all the other units.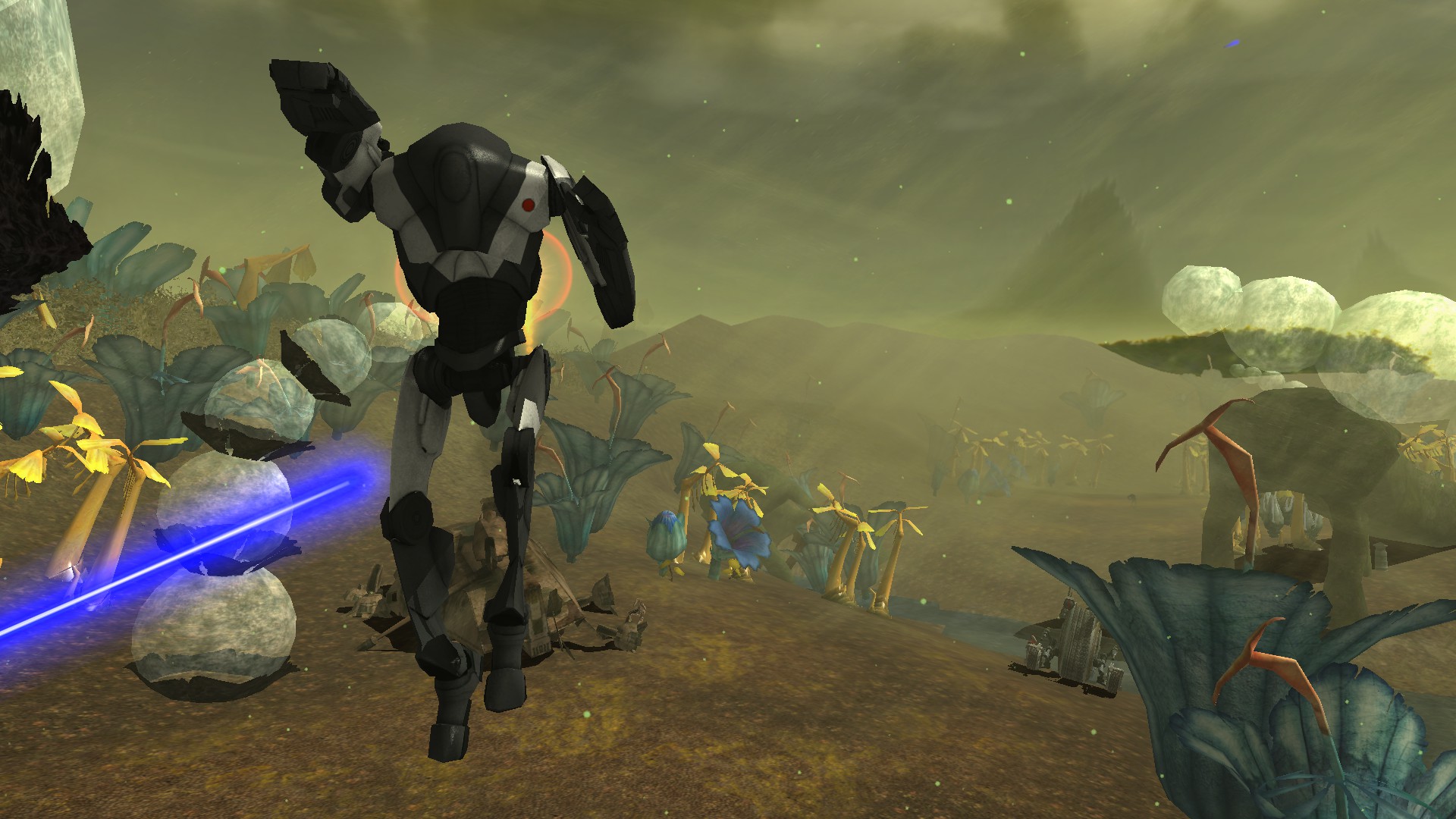 ENFORCER - hp & movement speed differ per team
Enforcers are the strongest non-hero unit on the battlefront, equiped with HEAVY WEAPONS, powerful IMPLODERs and a FORTIFY ability that restores 525hp.