Hello there, lets take a quick look at the infiltrator class for the republic: the ARC trooper.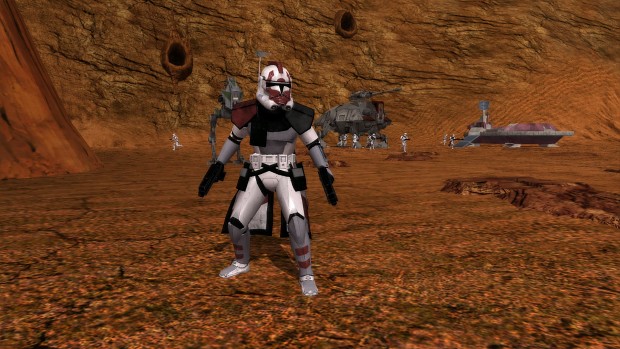 The ARC trooper has unique gear and weapons: double DC-17 pistol as his primary weapon and you can charge them up to shoot a powerful explosive blast perfect for long range engagements. As explosive, he has a shock trap that works like a detpack: you place it and you can choose when to detonate it to unleash a powerful EMP blast that pushes and damages all enemies in the vicinity.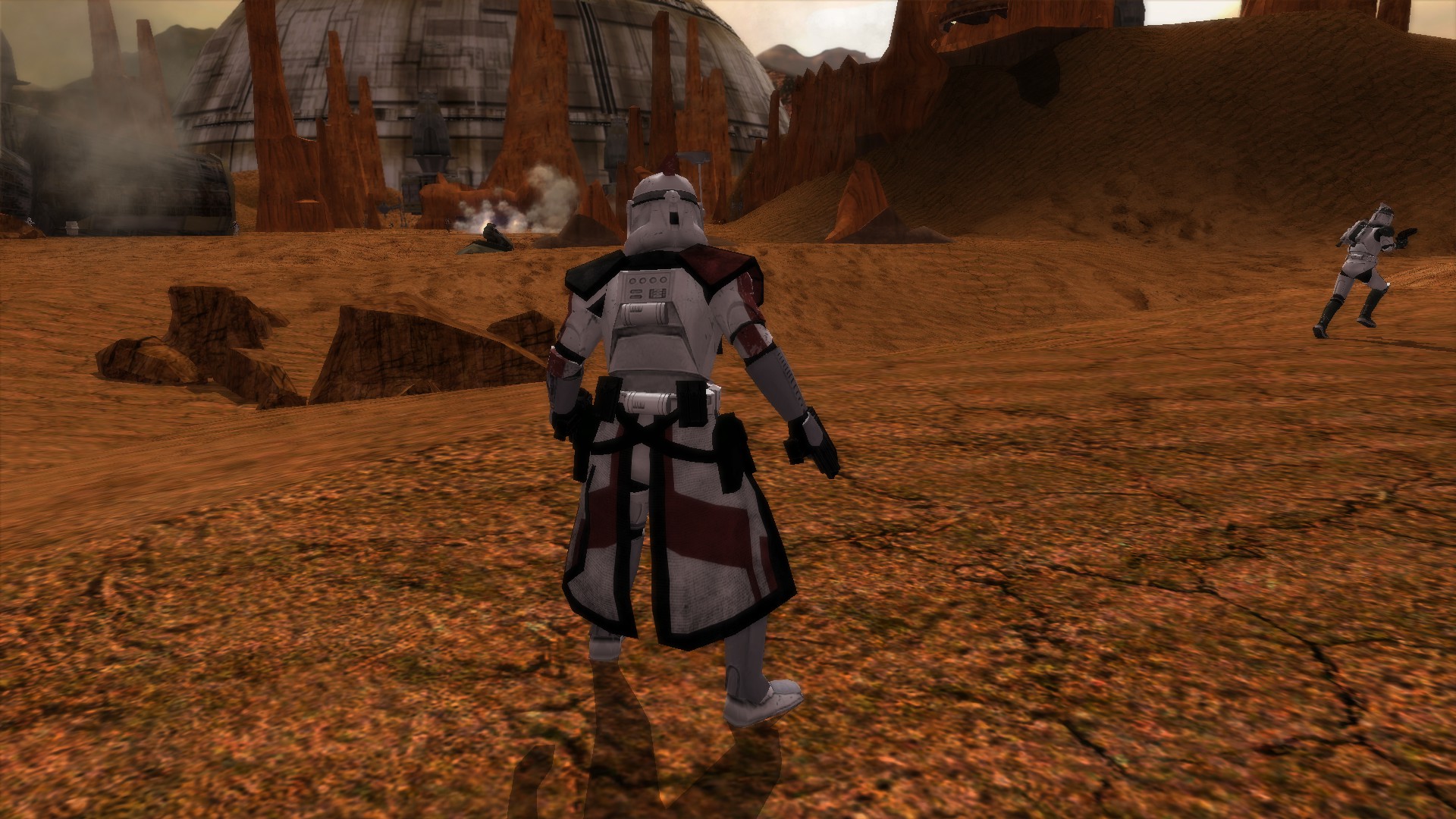 Some of the overheat values still need to be tweaked a little, but for the most part the unit is done.
I'm thinking about changing the skin based on the clone legion, we'll see how it goes.
You can see the ARC trooper in action in this quick gameplay video I've uploaded on my youtube channel.
I ll keep showing there more gameplay of the mod, while it's in development, so if you want to be updated you are welcome to subrscribe to the channel here: Delta-1035's Youtube Channel
D35