Hello there, today I'm showing off some features and props added to the stock Geonosis map.
SPHAs have been added in the background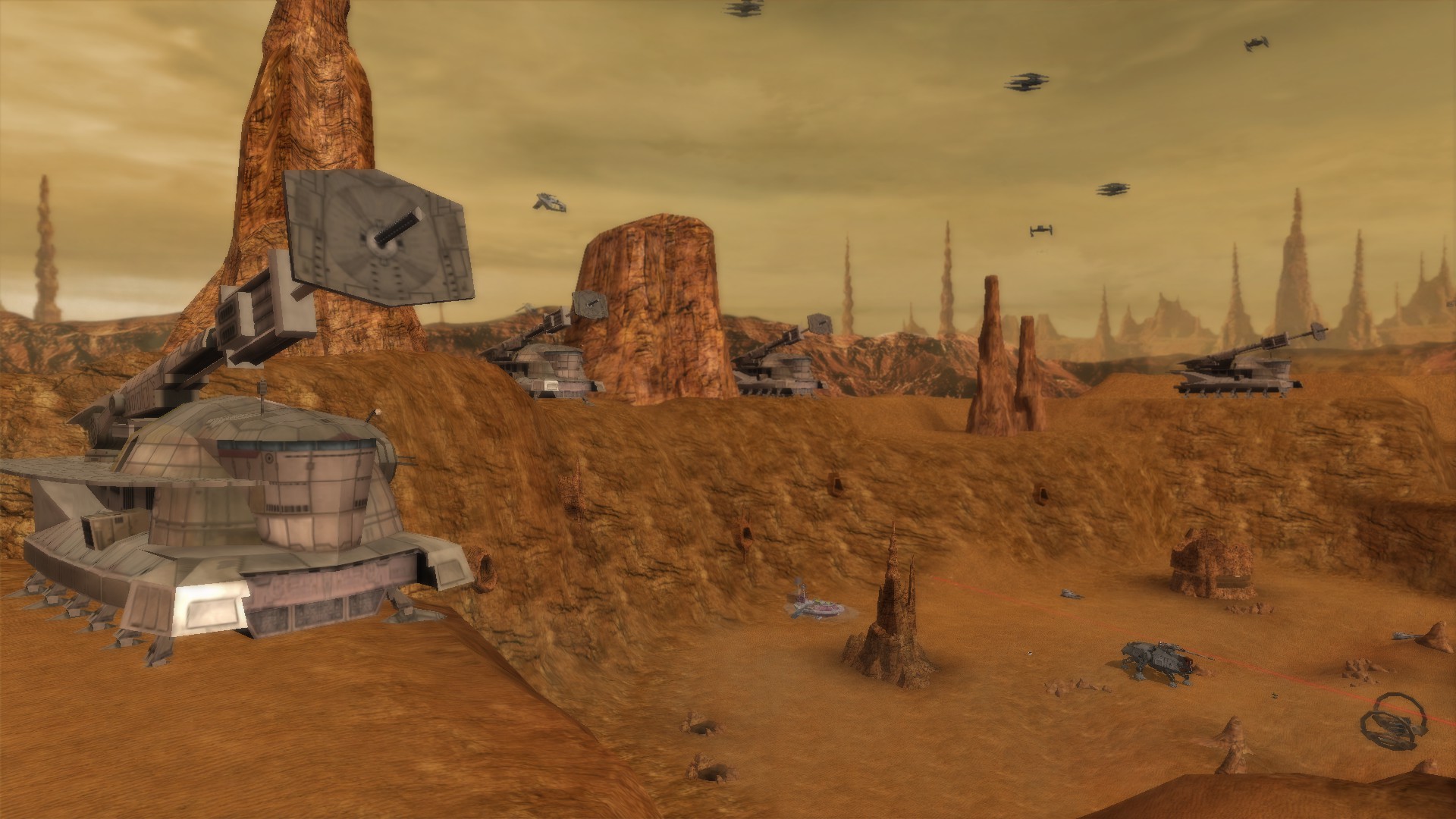 Tecnounion ships have been added in the background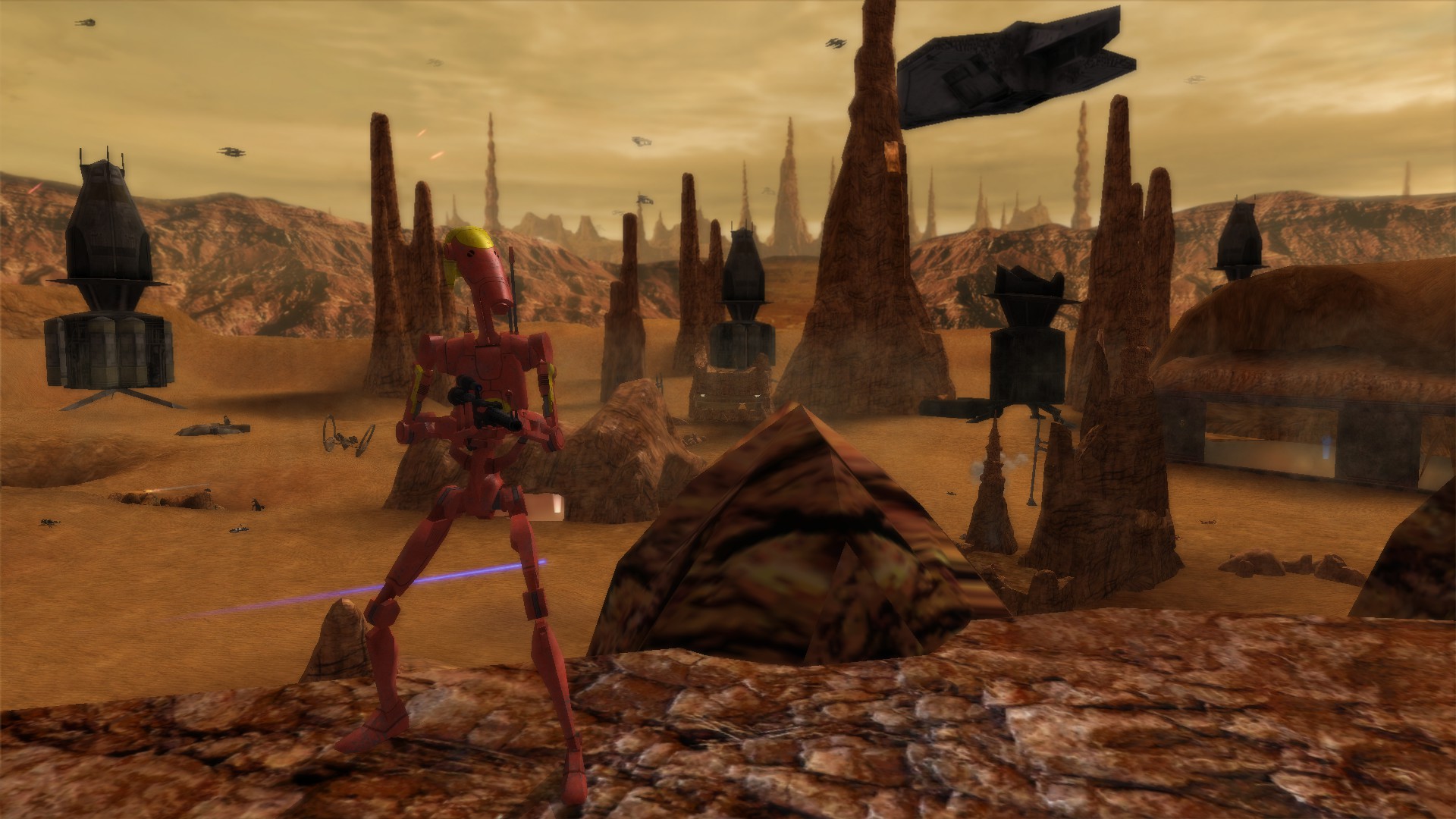 Wrekaged of the First Battle of Geonosis have been added (nasty!)
Some destroyed vehicles have their turrets still working and can be used
The destroyed vehicles and dead clones are a reference\homage to the Rise of the Empire map series that were made by MajinRevan a long time ago that I always loved and still do.
I'm playing on the rezzed version of the vanilla maps made by Harrisonfog, the new props are just an extra layer of objects that will be added on top of the map, vanilla or rezzed makes no difference, it will work anyway.
Here's a quick gameplay video uploaded to my YT channel to show these features:
I'll keep showing more gameplay of the mod, other units, heroes, gamemodes and maps on this new channel, so if you want to be updated you are welcome to subrscribe and follow the moddb page.
D35