In nautical terms, brigs are square-rigged vessels with two masts.For their size, brigs were fast and maneuverable boats that were used both as naval and merchant ships. The brig is not to be confused with the brigantine, which differs from the brig in many ways, most notably so that the brigantine's aft sail isn't square-rigged. By definition, however, neither are ships. Typically, the term ship referred to vessels with three or more masts. Thus, with only two masts, it is not a ship. Today, under American law, a ship is a vessel that is longer (overall length, not wetted area) than 65 feet, about 20 meters.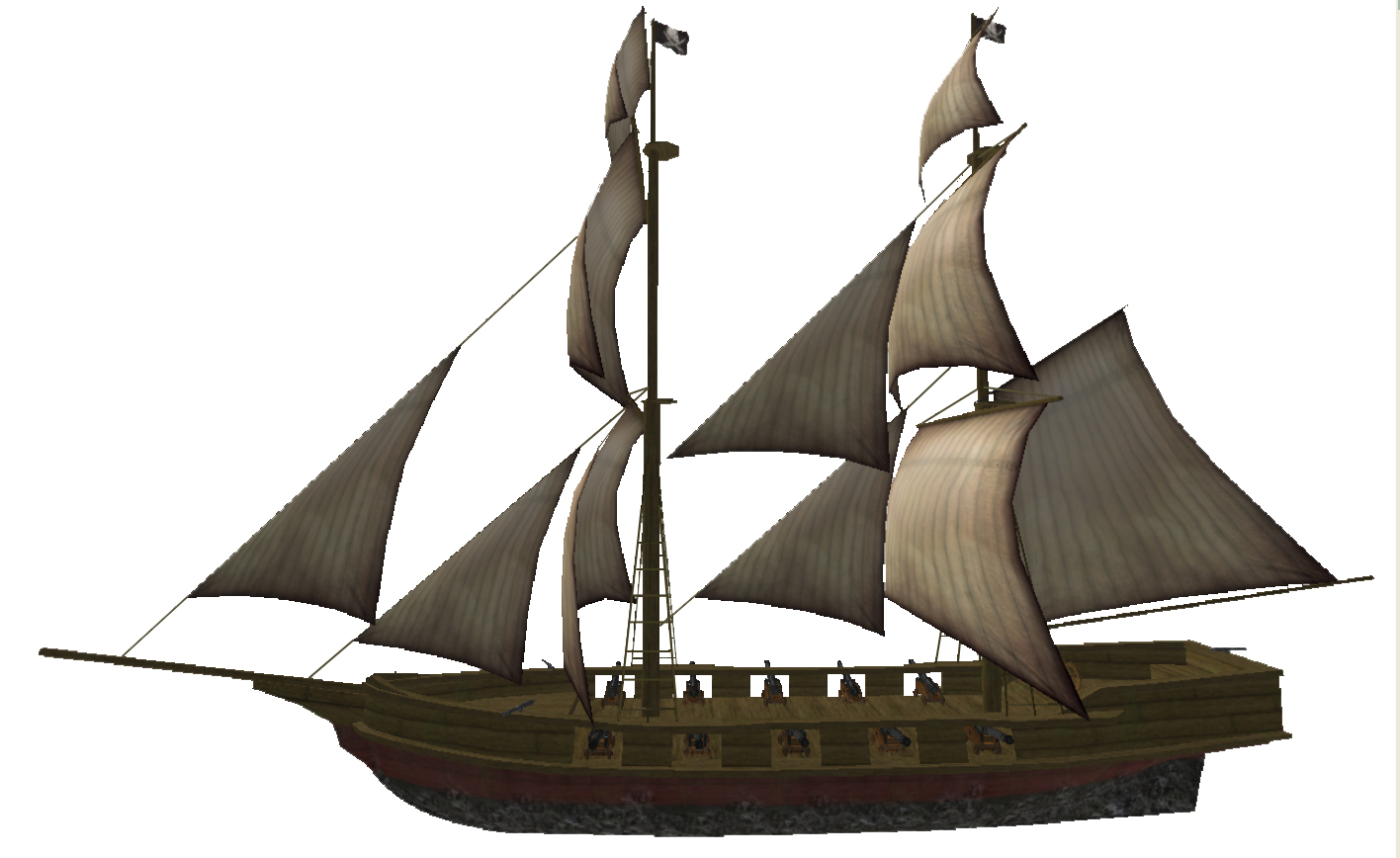 The brig has three square sails on each of the two masts. The lowest one is called the mainsail, above that the topsail, and finally the topgallant sail. Also, a gaff sail is located behind the aft mast to improve maneuverability, which is parallel to the length of the boat (closer to the modern day Bermuda rig), instead of perpendicular like the sails on the masts. Similarly, attached to the foremast between the two masts are two trysails that have the same job as the gaff sail. Finally, between the bowsprit (the pole that extends forwards from the bow) and the foremast are two (usually three, but we have only two) sails, the staysail and the flying jib. These give the ship increased performance upwind, because the square sails don't work that well when the wind is blowing from the front (the boat will go backwards).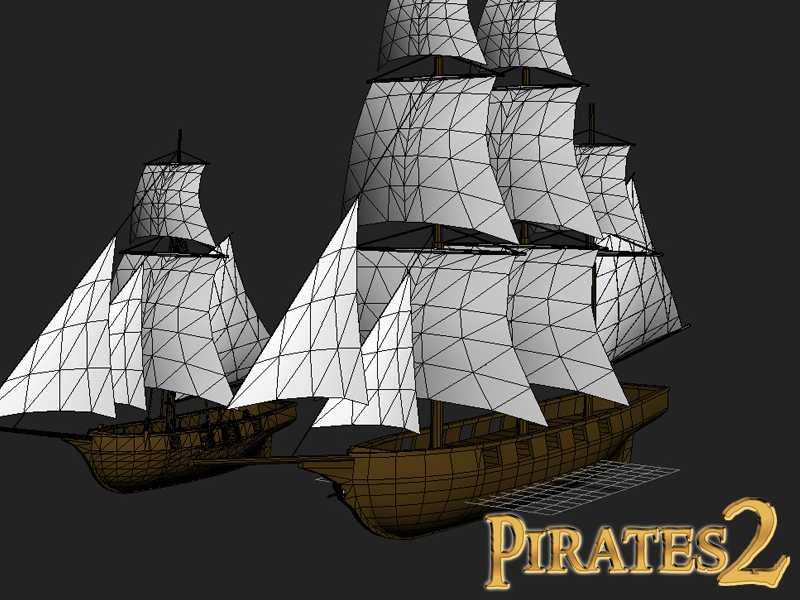 Since Battlefield 2 allows a maximum of only 8 seats on any given vehicle, we have decided to make a compromise between crew and captain control of the cannons. Currently, there are two crew-controlled falconets up at the bow and one at the aft. When looking from the bow at the pairs of cannons on both sides, the first, third, last cannons are in control of the captain (movable up or down), while the second and fourth cannons are controlled by the crew (movable up, down, left, or right). Therefore, the brig can be substantially more dangerous if armed with a big crew!
Here are a couple more images for your delight, as well as a comparison between the brig (the biggest boat) and its two smaller siblings (the gnat, runabout and cutter):