BFHD Remastered3 PRO II - PatchF
Added to the mix a lot of mesh fixes, new remastered fast attack vehicles, improved effects and sounds and you have the largest step in the infantry and weapons since the beginning of the Battlefield Remastered series. Now it's also SP and MP crash free.
Now BFHD infantry has more than its own realistic damage and ballistic environment (R.B.E.) but now also has its own realistic weapons and sights base pack.
All the new content uses the most advanced physical PBR ray traced techniques.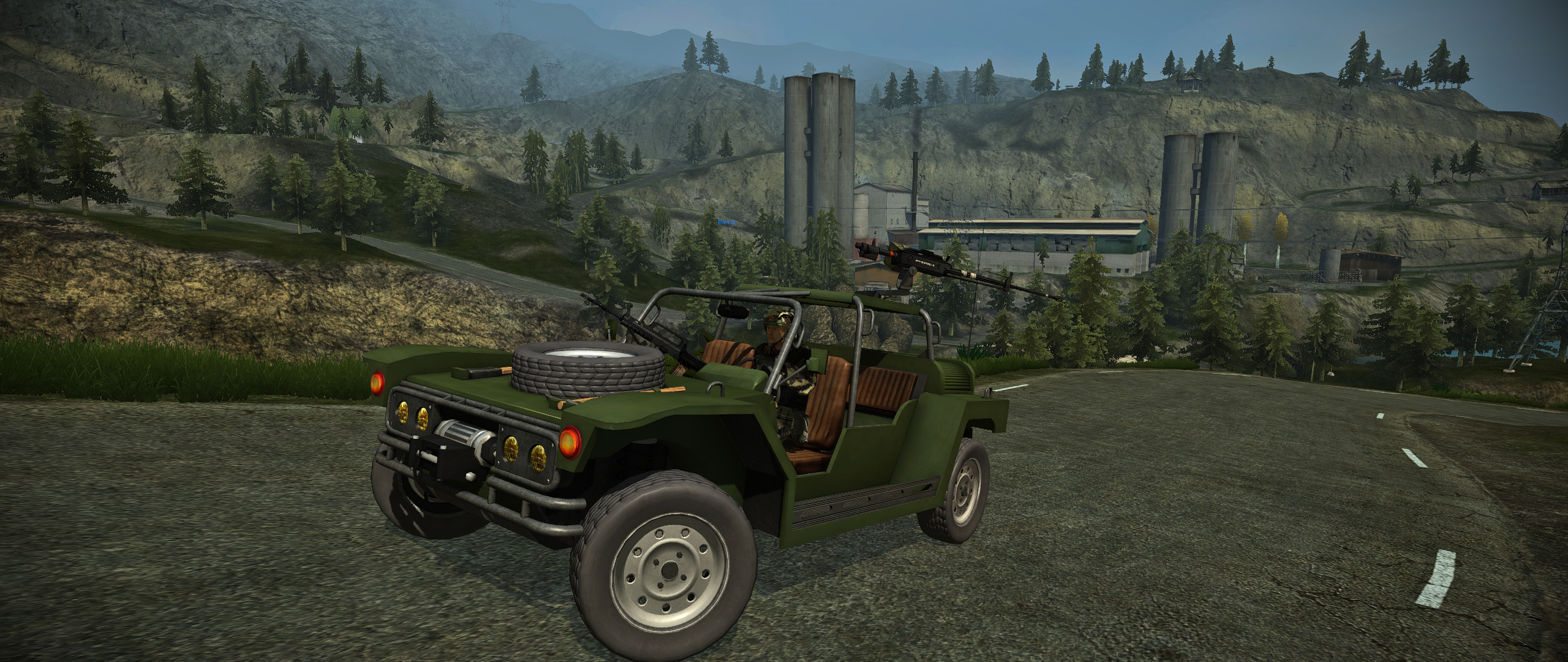 Improvements, fixes and new content
11 New 2019 3D scopes and sights: Elcan Specter, Barska RDS, Trijicon Acog Variations, Eotech Holo, Valdada Pitbull, Night Force Tactical, +3 Russian military scope prototypes.
16 New weapons available: M24 Night Force, SVD PRO, M14EBR PRO (long range scope), M14EBR-Elcan, M164A4 Acog, AK47 RDS, Imbel IA2, Russian made RPK by booly (iron sight), VSS Vintorez, AN-94 Abakan (LI-291 Prototype), Scar-H Elcan, M4 RDS, HK416 Eotech, UMP45 Eotech, Scar-HSV Acog and more...
BFHD own CH and MEC FAV Paratrooper vehicle, custom made from the scratch. Low poly for performance, but using latest and most advanced texture baking techniques. Full Physics based materials, procedurally rendered with raytraced Arnold and Blender Cycles using principled/Pixar PBR shaders.
All new redesigned w/ 1 pixel precision reticles and sights, lots of new realistic HDR 32-bit illuminated reticles, new 3D crosshairs and also all the old reticles, which still in use, were improved/re-worked with better resolution, precision and detail while maintaining the average texture size (as in M145, Prisma, PKAS).
3 new Infantry Maps with fast vehicles (16-30 players) game modes: Harvest Bridge, Kubra Fall and Wake Island Airfield Supremacy.
More detailed photorealistic Spec/Gloss and reflectivity maps for all the weapons! That brings graphic improvements and more realism. (Thanks to Demon from Pripyat for helping with the last missing ones).
Remastered DPV US/EU Fast Attack Vehicle, with 3 texture variations, custom made from BF4 DPV base model.
Improved and optimized Effects - lots of releases without going back to that dark place, so it was time. Better explosions, more sparks, debris, better timing and animation, more optimized performance (40MB less usage of video memory by sharing huge textures that were identical but with different names (sorry, my bad).
8 New Optic Lenses all Ray-traced generated, including polarized ones.
New smoke grenade effect, that is much more efficient and realistic.
Improved Tracers for all weapons, it's now more visible and now all accordingly to the projectile size and speed. There are also some improved trail and tracer effects, for sniper rifles.
Go back on Recoil added to all single fire weapons to make more realistic recoil because of the gravity and mass of the weapon.
Muzzle Flash is now present in all weapons while aiming, with a more realistic and pleasant feel while firing. Also, the muzzle flash position in all weapons that were misaligned is now fixed.
Improved Sounds, all the impact sounds were improved to be heard from higher distances and a bit louder but also with better variation between the 3D sound radius, giving a more immersive and realistic sound experience. New Ricochets sounds with more types and variations. Special thanks to the Project Reality, which have been enhancing this immersive sound part for years and gave me some base and material to study and make a custom BFHD sound. I also borrowed the ricochets sounds and that's the only thing I've ever used or asked, so credits are given and I hope you guys don't mind, also Project Reality is the only game free to use anything they want from my game, just give credits, as I'm doing).
Improved 1P Hands/Arms textures and UV-MAP (all of them).
Fixed tons of weapons meshs and also all the vanilla stationary weapons that were defaulting to LOD1 since a 14 Y.O. bug (make them look like shit this whole period, with a much better geometry already loaded in memory).
Lots of optimizations and bug fixes, redundancies removed better n more optimized geometries.
Fixed weapons disappearing after 80m and re-worked all weapons LODs geometry and codes, also lots of UVMaps were welded, bringing more efficient use of the resources and needing less computational power.
Those optimizations were responsible for bringing all the new content and improvements without changing the game size or using more memory.
Re-Worked Wake Island map 2019.
Most of the weapons received new HD icons, some of them PBR rendered on Arnold.
New HD 2K mini maps for Wake Island, Kubra DAM and Operation Harvest.
Grass and Particles shaders updated from Pixel Shader 1.3 to Pixel Shader 1.4
Better Hit detection.
Improved Fast Attack Vehicles physics, handling, power, torque and gear ratio bringing much more fun to the driving experience, now it feels like a rally war game as well, Fast Attack vehicles are now a bit faster but drifting and knowing how to drive in real live are requirements, remember that handling on dirt, mud, sand, grass, gravel and tarmac are different.
I don't know how I've remembered most of it, it's an 1 year work for Patch F, there is some more stuff that I don't remember but most of it is surprisingly there, and I hope you guys enjoy it.
Please donate to keep this project alive