Another media release! This time we're showing off the basic infantry pistols of the two nations, the Black Hole Vampire and the Orange Star Enforcer, as well as their infantry transports, the Pandora and the Jaguar.
The pistols are both very different weapons. The Enforcer is pretty conventional, an accurate sidearm for any purposes, while the Vampire is an unusual weapon that draws it's ammunition straight from the bloodstream of it's users. Squishy!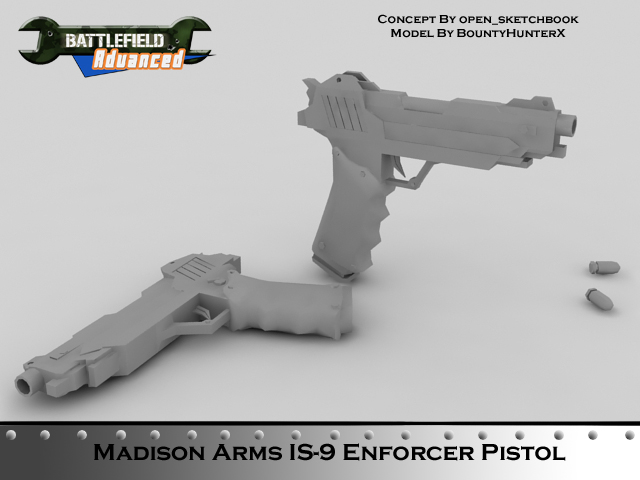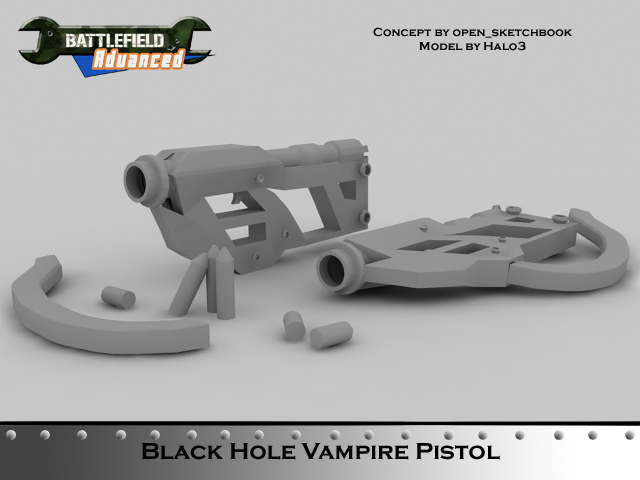 Infantry transports play a fairly large part in Battlefield Advanced. With the extended blast radius of explosives and the power boost of weapons, a piece of mobile cover cannot be overestimated, and the ability to refuel and rearm vehicles of all kinds is a lifesaver to the low-ammunition or short ranged vehicles like rocket artillery, missile platforms, helicopters and the like.