This month we worked our butts off on two very special weapons! Unlike the traditional bullet spitters that we can pump out quickly, these specialized guns are usually taken to the extreme with multiple firemodes and hidden features!
---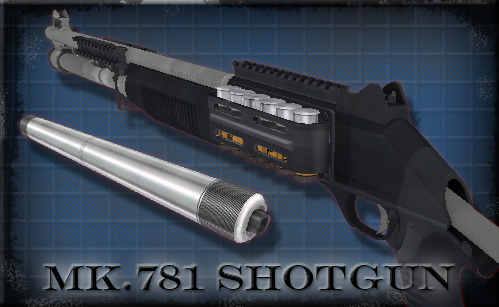 Our first contender is the Mk. 781 Combat Shotgun! This is the completely overhauled V10 version of the M781 that was present in both V6 and V8. It was modeled by Gameart and textured by Kruk, with Captain Xavious and I handling the additions like the silencer and new shell holder. This beast of a gun is a long range flechette-firing shotgun, the likes of which is rarely seen in games!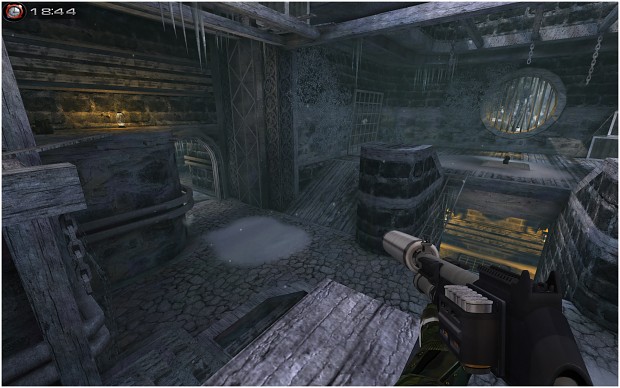 We could have left it at that, but no. This gun needed more. It needed a toggleable silencer and it needed electro bullets. Pressing the special fire on the Mk. 781 will stick a massive one-foot-long silencer on the front which will lessen damage a bit but increase accuracy even more! We're talking "Hey, I just sniped you across the map with a shotgun" accuracy here.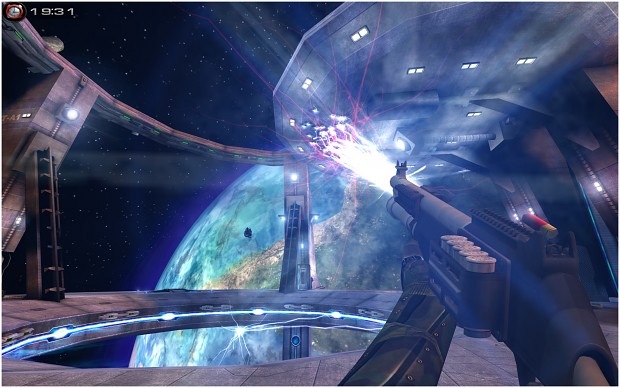 When peppering your opponents with horribly painful shotgun darts isn't enough, alt fire will allow the player to load the custom electro shells from the side of the gun. These shells shoot lightning, and not even the foot long silencer can suppress that. However, adding the suppressor will cause the lightning round to focus its energy into a single projectile that's perfect for exploding your foes.
You've only got 6 of these puppies before you need to restock, so make sure you use them wisely!
---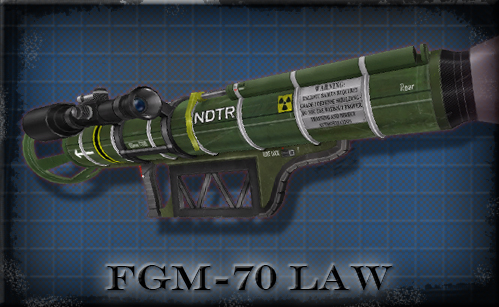 Subtlety is not the FGM-70 'Shockwave' LAW's strong point. Its nuclear rockets are. We firmly believe games do not have enough handheld nuclear weapons these days. This gun, which was modeled and animated by Blade Sword and textured by me, is in fact the smaller nuclear rocket launcher of the two in V10. The larger one destroys entire maps, irradiates everyone, and is in general pretty awesome, but that's for another time. This one is about a meter and a half long, and probably weighs about as much as a bus. It fires a single missile that will do massive damage to anything unlucky enough to get in its way.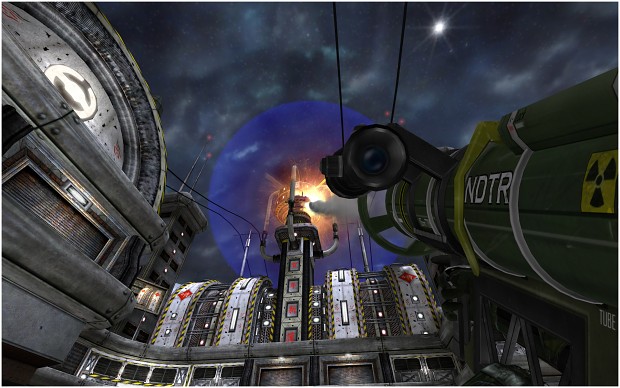 And as per its name, each "Light" Anti-Tank Weapon [LAW] explosion will generate a massive shockwave that'll disintegrate people even behind walls. There's no running from the LAW. Of course, if the LAW misses, you'll have about 8 seconds to run while it reloads a new rocket tube. It also comes with a conveniently always-on yellow laser to help aim/give away your position.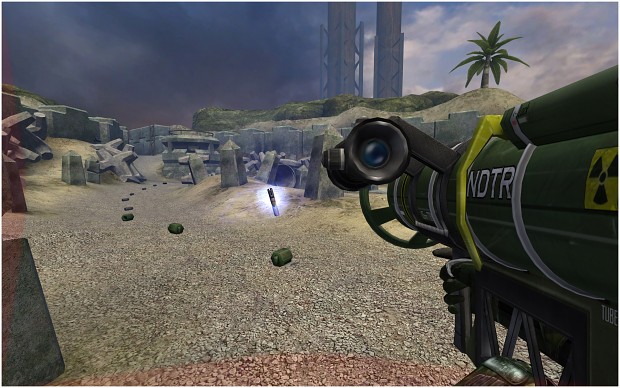 Of course, if you actually do desire subtlety with your nuke, this fatman's alt-fire will launch an unignited rocket which will embed in the first surface it hits. The rockets then become shockwave mines which periodically pulse the deadly wall-ignoring waves. Perfect for campers and rodent infestations! Also perfect for accidentally committing suicide.
---
This months video gives a sneak-peek into our beta testing process! Here is where we test the online code and pretty much blow each other to pieces.
By the way, for those of you viewing this on the main Ballistic Weapons page, be sure to head here for the rest of the media included in this update. :)