Hello everyone, welcome back to another update about the mod. I'd like to apologize about the lack of activity around these parts. It feels like a bit of a ghost town around here recently. While I don't want to keep giving out excuses, I do really need to emphasize that I currently still am the only one working on this mod.
So What's New?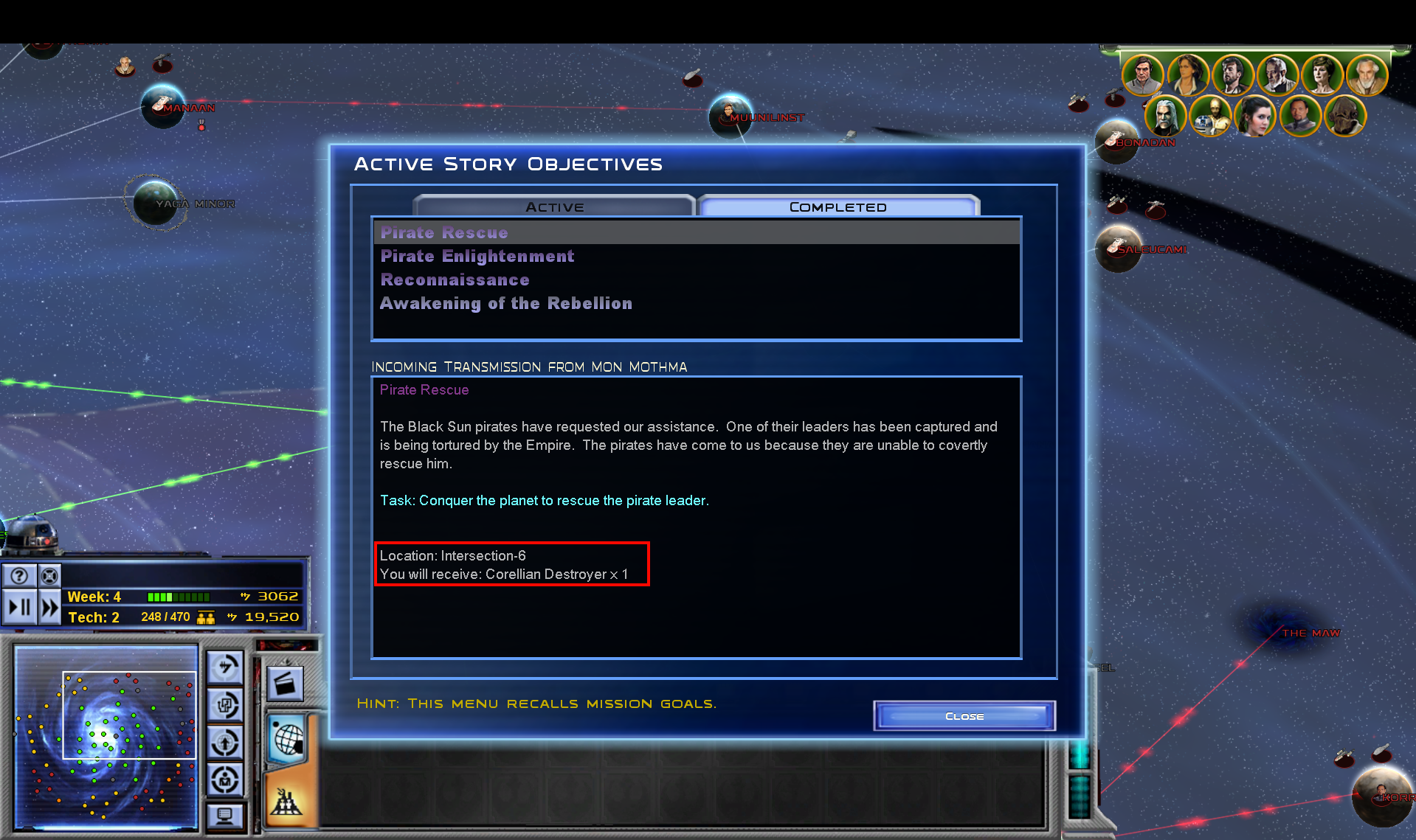 BAM. Yep, that's right, the coolest feature ever from original EaW is back! And it's going to be better than ever! For those of you who have not dusted off your EaW Galactic Conquest in a while, these are randomly generated "sandbox" missions, separate from our main story, that can alter your decision making on the tactical map. These used to be around in the original Empire at War galactic conquests, but were mysteriously cut from Forces of Corruption. Why? I haven't a clue. But that's not important cause here they are in all their glory and then some.
After a lot of research on this topic in the deepest pits of archived Revora, Everything EaW, and those German forums I can't begin to pronounce, I dug up all the intel I could about how these work. It's actually quite simple. I'm not going to go into detail about how to do it just yet, but if there is enough want I will do a tutorial.
Some of these missions have had their rewards/objectives modified to fit our mod, such as being able to use the mod's units as rewards, along with credit adjustments, and custom pirate forces. It is possible to add BlackSun missions as well, but since there is no existing material for that, I would have to start from scratch. With corruption already being their "side missions" I plan on holding off on that for the time being.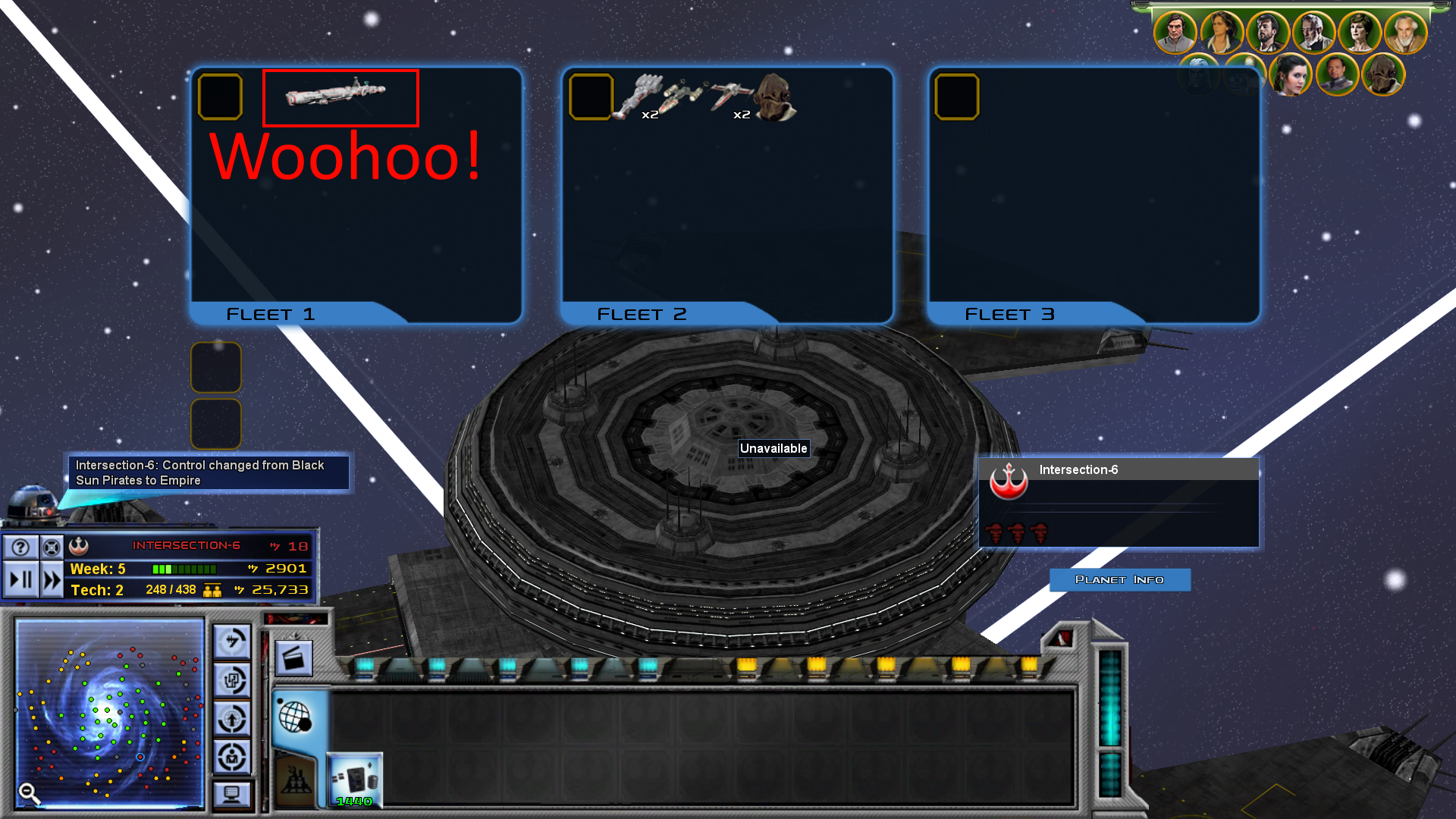 With AotR being such a story driven mod, it was impossible to pass this opportunity up. It might just be worth it to take that Intersection away from the Empire after all! Some of the focus on these rewards is receiving units that you can't normally build. For example, the stockpile credit mission has the premise of putting aside money for Research and Development, thus giving you a single prototype New Republic or Imperial Remnant unit that you can't build just yet. On the other hand, rescuing your Rebel fleet from a planet will reward you with expert fleet commanders that you can't find anywhere else. We hope that this satisfies that random loot feeling that we all so greatly desire. And since it is random (with restrictions of course) each campaign is never the same!
Are We There Yet?
I know the first thing on everyone's mind is "How much longer do we have to wait for the next release?" I honestly can't give you an answer. There's still many things currently being worked on that I would really like to finish before releasing this to the public. There's also so many ideas planned that haven't even been started on. I am one guy after all. So please, be patient. Know that I'm trying my hardest to get this out, but I want it to be a labor of love and not a rush job. AotR is my passion and it's not going away anytime soon.
As always, have a lovely evening and I hope this has satisfied your hunger for now.
Lots of love,
That One Bullet.