Attention! Some people have problems with the work of this mod. This mod in some people is able to break down (application is shutting down). The reason for this is unknown. Sorry for the inconvenience. If the mod works unstably, try version 1.3 or 1.2.

---
Changelog for v1.41a (09.08.2018. Last update):
Fixed shaders bugs (low and medium graf. setting).
Fixed camera-script (map "island 2").
Add 2K dynamic shadows (4K shadows work in progress).
Changelog for v1.41 (08.08.2018):
Fixed weapon laser.
Fixed critical bug (alien weapon).
New synth model and fixed ragdoll bug.
Fixed weapon npc spawn.
Changelog for v1.4:
New engine (Crysis Warhead).
New shaders
New models
Remove 2 boring-area
Fixed landscape

Fixed AK model and sounds
Optimisation
Fixed spawning issues.
Added new animals: rabbits, crows, cats, rats, herbivorous lizards-dinosaurs, pterodactyls, moose, dragonflies.
Remove Dx9 Render
Changelog for v1.3:
Optimisation
Add Lens Flare
New Collor correction
New models
Changelog for v1.2:
Fixed AI bugs
Fixed bug with a suit
Added more details
Fire does damage
Changelog for v1.15:
Add LAA (Large Address Aware)
Add video interference effects
Fix engine RAM-memory bug
Changelog for v1.1:
Fixed spawning issues.
Fixed random bug with music tracks looping when not supposed to
Fixed 3 music tracks that refused to play in 1.0
Fixed minor sound bugs
Fixed bug with a bunker model
Fixed some triggers
Added more details in cetrain areas
---
System requirements:
Recommended:
4+ GB RAM
2 GB VRAM DX10 (3 GB for 1440p 30-40 fps max graphics settings with MSAA x8-x16.)
2,5 GB disk space on your computer
CPU 2,8+ Ghz
64 bit OS (32-bit systems not supported)
Minumum:
4 GB RAM
1 GB VRAM DX10
2,5 GB disk space on your computer
CPU 2,6+ Ghz
64 bit OS (32-bit systems not supported)
---
In case if the mod doesn't work / refuses to launch:
1. Go to directory: "...At the end of the Earth\Bin64\"
2. Right click on Crysis.exe
3. Open "Properties".
4. In "Properties" window open "Compatibility" tab.
5. Click on "Show settings for all users" button.
6. Click on checkbox by "Run this program in compatibility mode for:"
7. From the drop-down menu select "Windows Vista Service Pack 2" or "Windows 7".
8. Click on the checkbox "Run this program as an administrator" and make sure it's saved as checked.
9. Click the "Apply" and then "OK" button.
10. Try to launch "At the end of the Earth" like you would normally.
The mod is standalone, that means you don't need to own a copy of Crysis and install the mod over it.
Bugs: sometimes corpses hang after loading save.
I hope you will enjoy playing it.
Mod 1.4:

Last update and hotfix (1.4a. 09.08.18):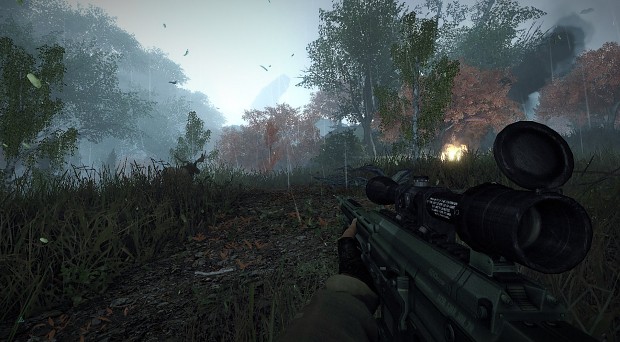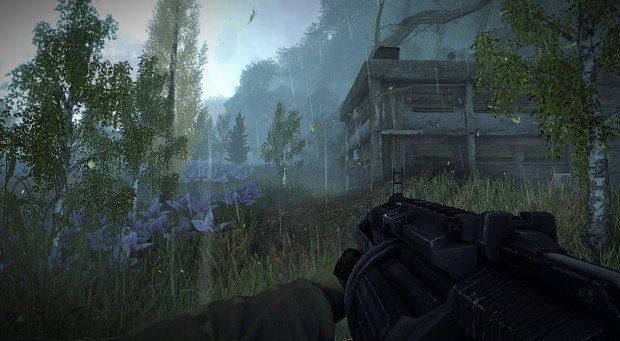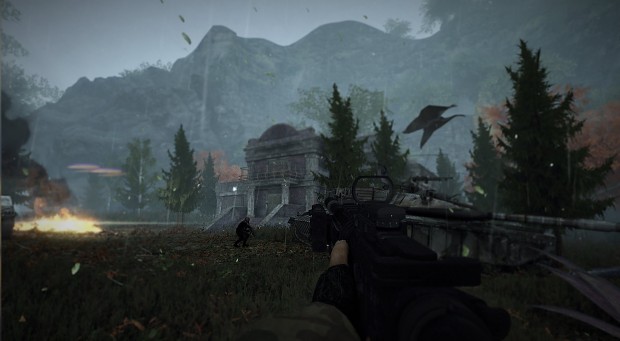 All models, weapons and other assets made by third–party authors.
---
… And "At the end of the Earth 2" (Q4 2018 - Q1 2019):