This beta is just a single map, its about 15 mins of gameplay. It will give you all a vague idea of what it will look and feel like in its final stage. So if you want to join the beta test please drop me a email at string.puppets(AT)gmail(DOT)com and you will get the password from me.
Just so everyone is clear, this is a mod for SMOD40, what im doing is making an independent release that will only (eventually) need HL2. This will include new models etc made by myself. This is a beta it is not a complete game, part of the reason i released this was to test it on other machines and to see how well the game works. I forgot to add the mod information in the read me (due to me trying to release by a set deadline) so sorry for any confusion. Kudos to teams like SMOD: Tactical and SMOD for making a stable platform in which i was able to create something like this.
You can find the download here Moddb.com
You wont be able to install without the password! All beta testers will get there name in the credits =D!
New media also posted these screens include the POV that GAUNTLET will have
Here is one of the piccies: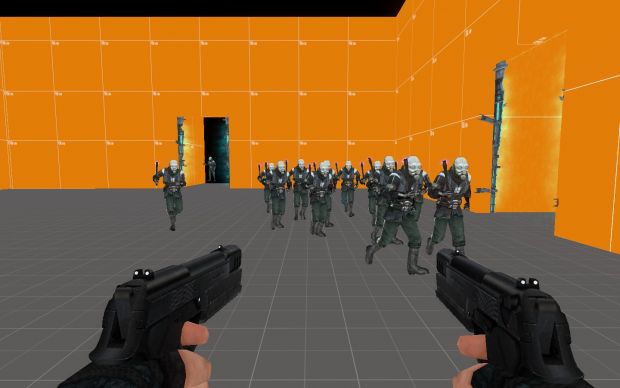 Gameplay video
So let the fun times role.