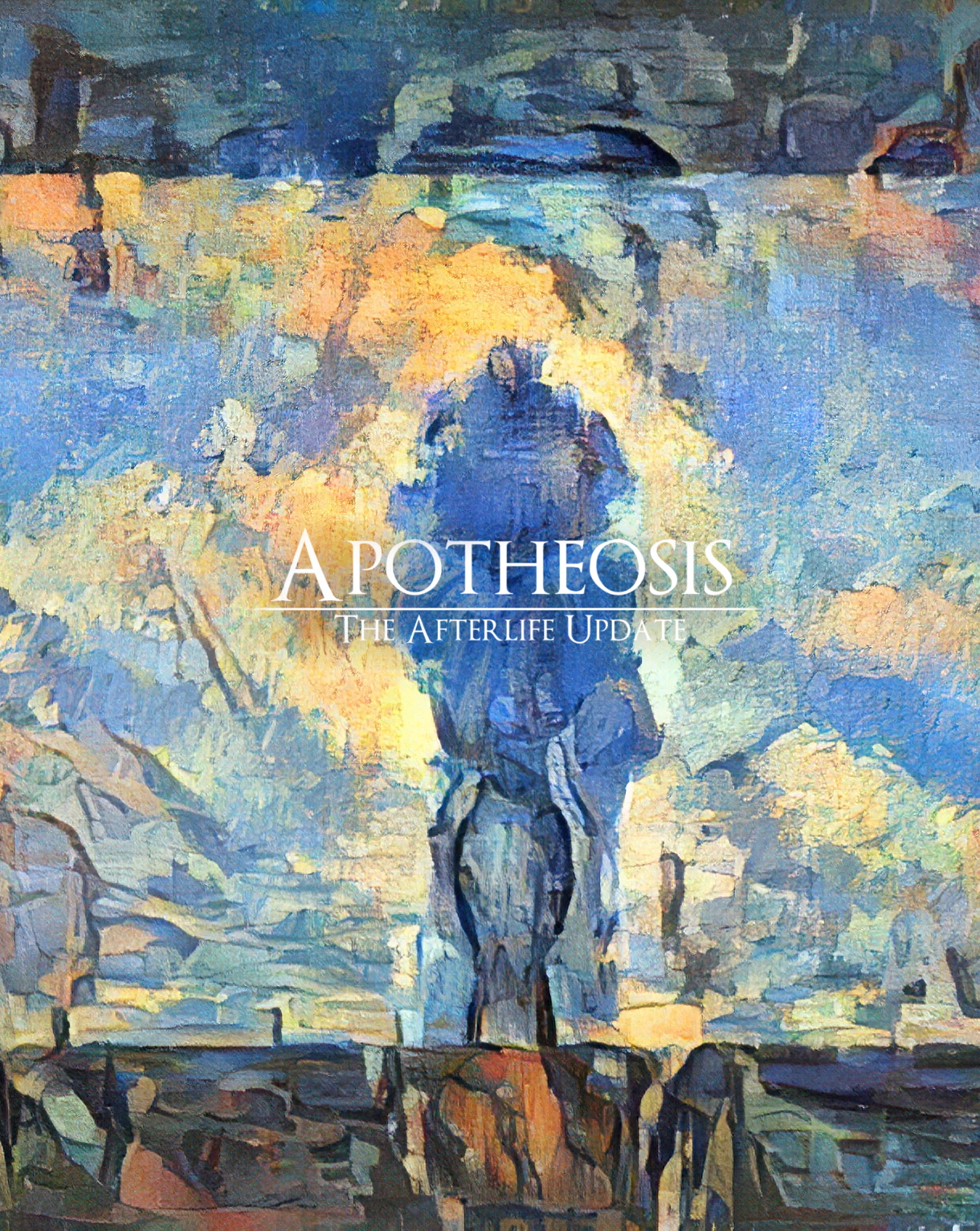 ---
---
---

Merry Christmas everyone!

Its been some time since I've updated you guys. Throughout these past two years, we've kept our heads down and worked. Here's what we've been up to.
With the recent completion of Vaermina's Realm of Quagmire (17/17), we're happy to announce that Apotheosis is nearing Level Design Alpha!

Apotheosis is almost entirely playable from start to finish!
This in turn allows us to focus more of our efforts on preparing for QA, completing and polishing quest design, scripting, casting voice actors, polishing environmental storytelling elements, adding more artifacts, weapons, spells and implementing and testing some remaining gameplay systems.
Part I: Level Design and Environment Art Progress Breakdown
The Dreamsleeve (Hub World)
A huge and expansive open world where you will be spending a great amount of time is now gameplay ready. Dreamsleeve is roughly twice the size of Solthsteim from the official Dragonborn DLC.
In the past two years, we've managed to produce around 22 interior dungeon locations and three giant hold sized overworld regions within the Dreamsleeve. There remain a few interior locations that still need to be built, but the harder work is behind us.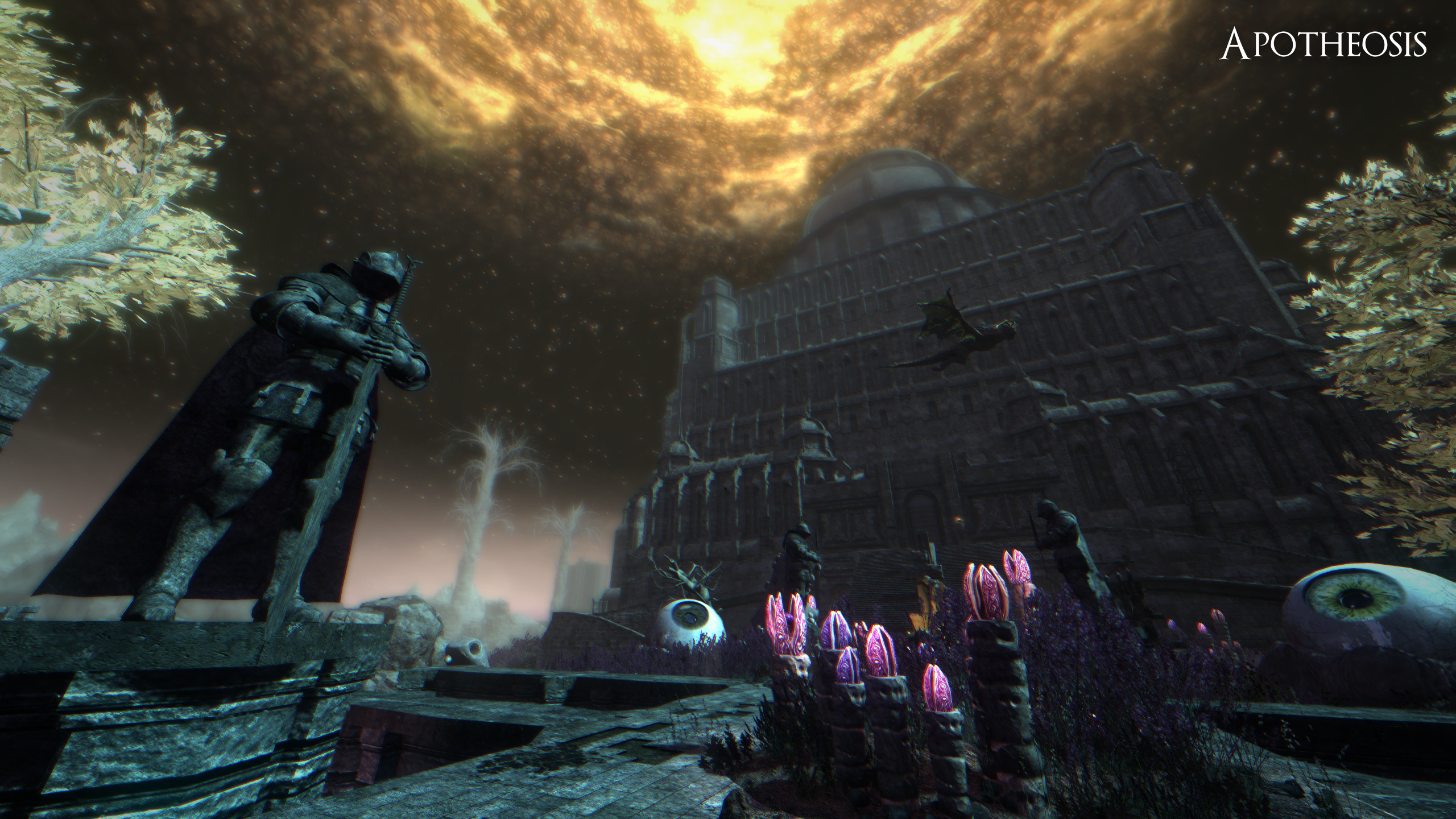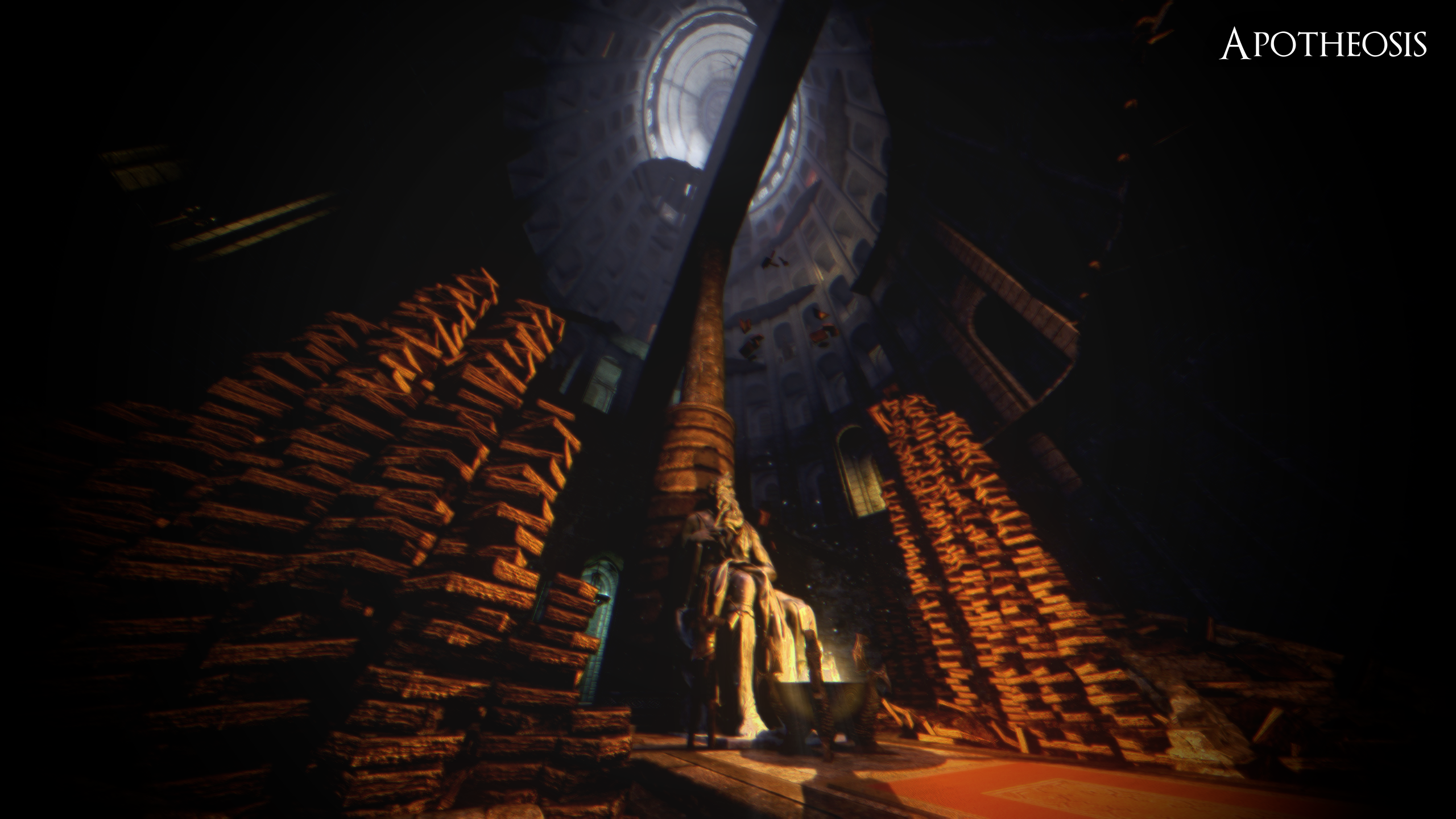 (Dreamsleeve: Serpent King's Archives)
Points of Interest
One of the most important parts of building The Dreamsleeve was covering points-of-interest (POI's). Locations which are both interesting and fun to explore. These are vital for the player to discover at their own pace, and form a primary pillar in Elder Scrolls games. POI's in Apotheosis stretch from dungeons to run down ruins and forts, derelict towns, places of power, Oblivion gates, and more.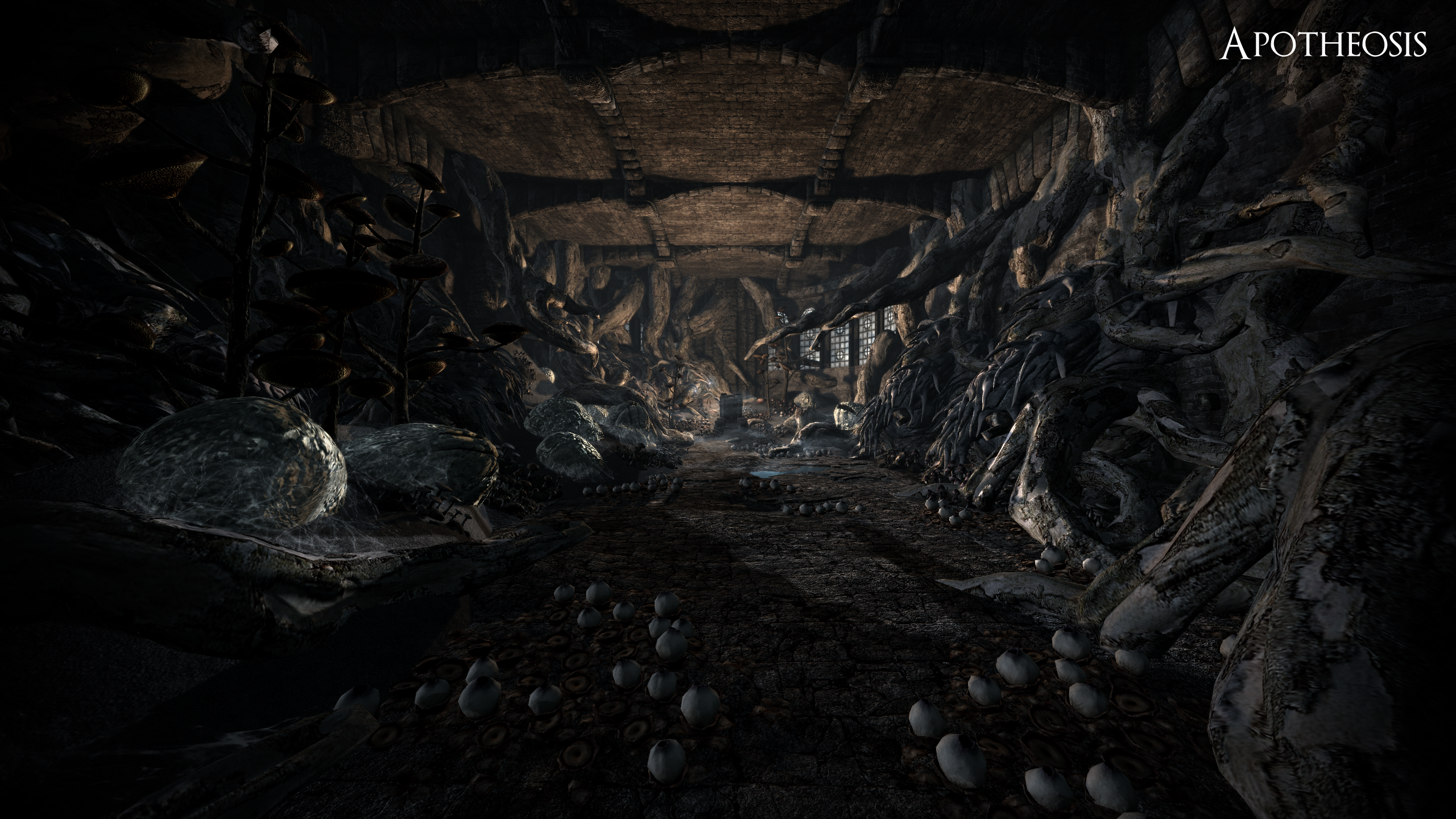 (Dreamsleeve: Lindhard's Refuge)


These POI's required a colossal amount of iteration and attention towards level design, hundreds of new architectural pieces, dozens of new creatures, AI navmesh and pathfinding maps, proper lighting, itemization and testing. The Dreamsleeve overworld is almost complete in all aspects.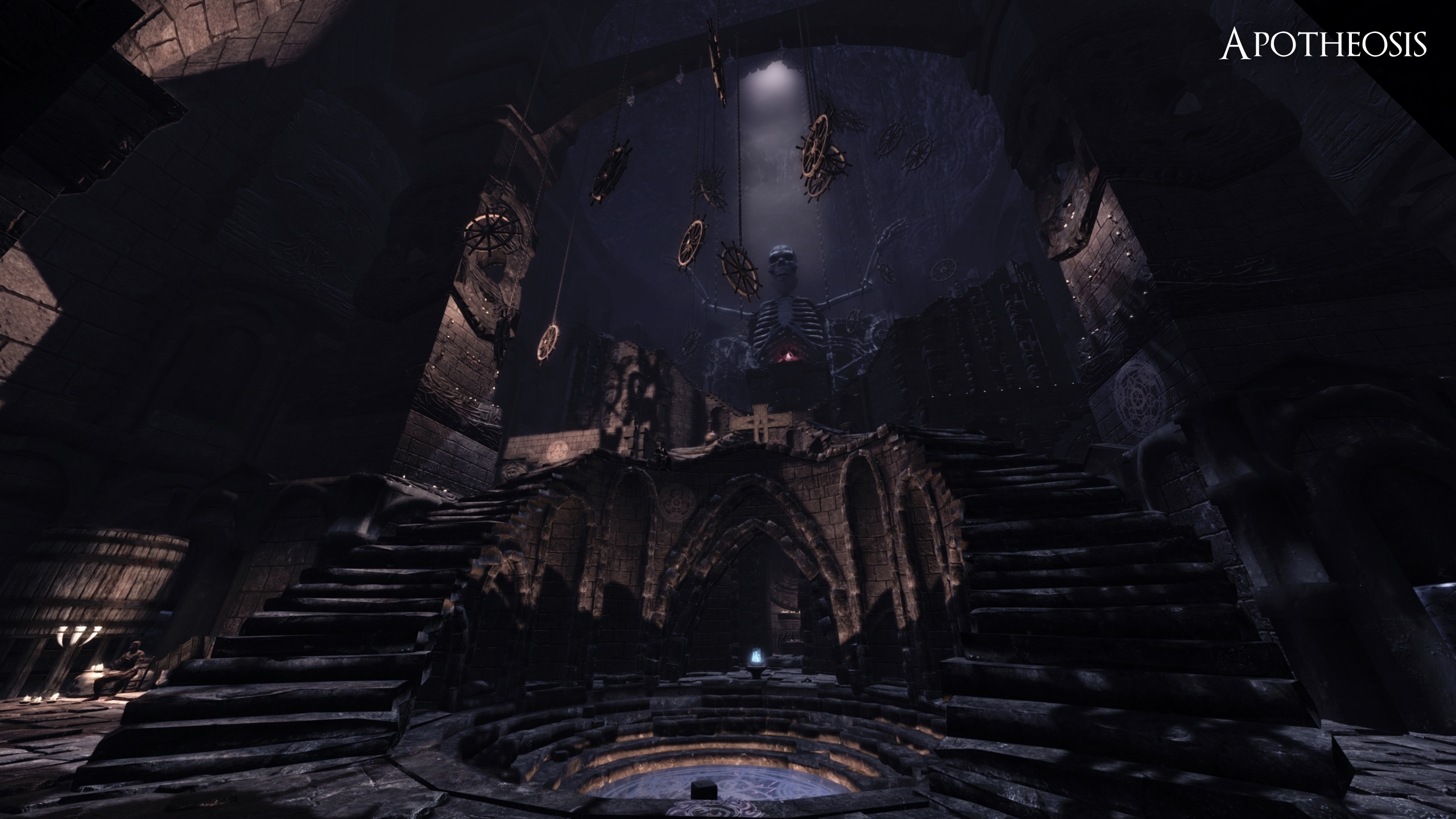 Cathedral of the Final Hour
At the center of the Dreamsleeve is the Cathedral of the Final Hour, a sanctuary where the souls of the dead congregate to preserve their memories. The Cathedral acts as the player's home base. Here, you're free to form bonds with the people who have sought refuge in the Cathedral, trade, and perform favors for them. From a level design standpoint, the Cathedral is complete in all aspects.
Oblivion
All 17 Daedric Princes are now all represented in one form or another. All 16 Daedric Realms are now fully playable, from start to finish. This covers everything from level design, to custom architecture, creatures, navmesh, etc.
In the last two years, we've completed Peryite's Realm, Fields of Regret (Clavicus Vile), The Scuttling Void (Namira), Sanguine's Realms of Revelry and Vaermina's Quagmire, bringing down the total realms that still need to be completed to 0.
---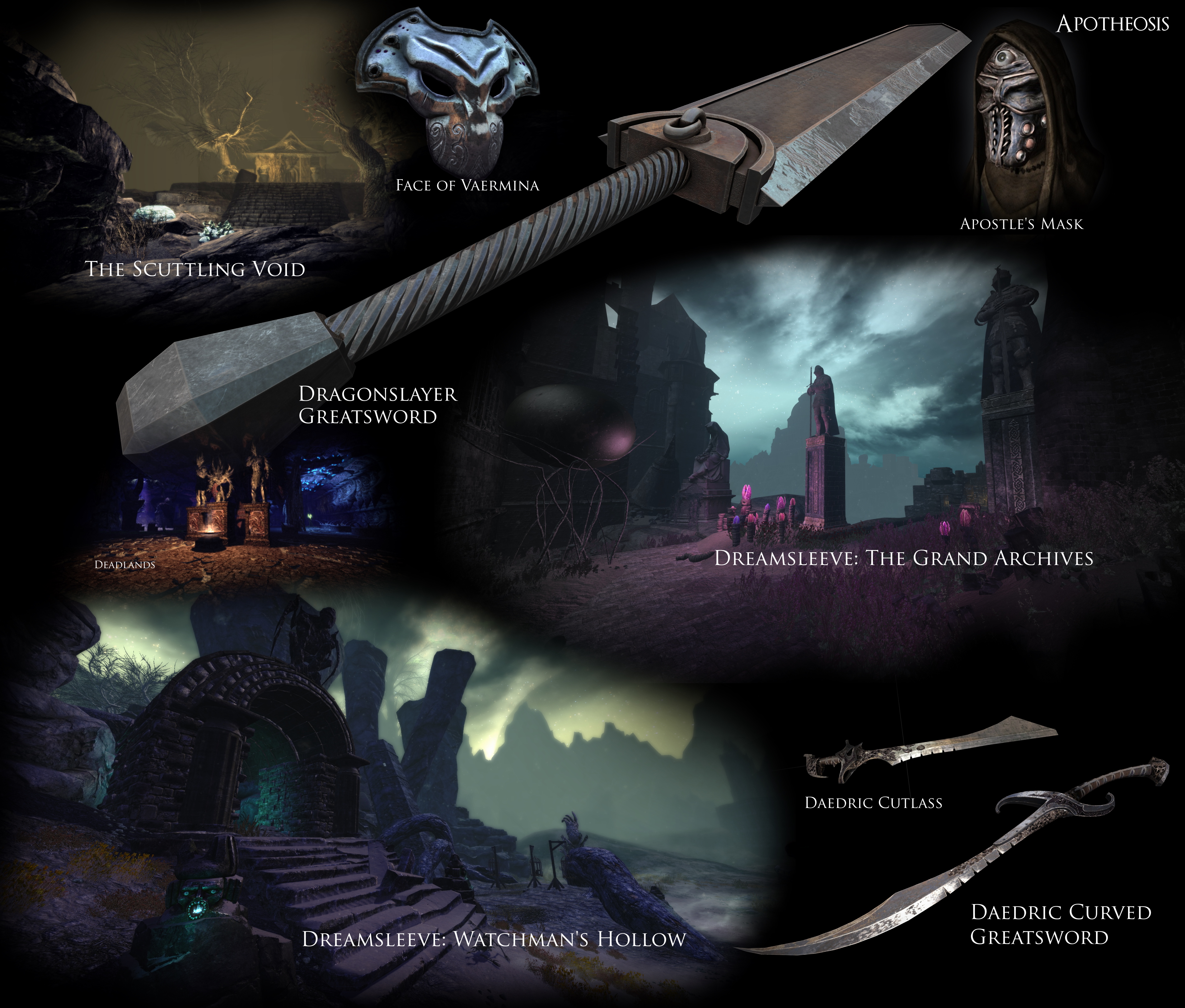 Part II: Communication Going Forward
Having almost all level design complete will free us to focus on other aspects of the mod, including community outreach and communication.

Our Discord will have more interstitial updates from now on, as well as this ModDB page, which will have more status updates on a frequent basis. Be sure to follow Apotheosis on Moddb for news and updates, and join our Discord for direct access, sneak previews, and a wonderful little community!