The first issue is as follows: When a Combine Ball makes its way into a spawner the glow and physring sprites just don't show up! I have no idea what's wrong, but I don't want to actually ship the mod while it looks like this: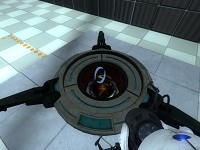 Where are the sprites?
The second issue is to do with modelling. All humanoid models from HL2 will immediately crash Portal 2 when loaded, so I decompiled and recompiled one of them for use in the mod. However, the textures don't line up properly: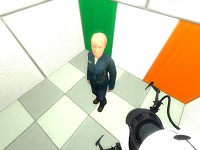 I probably just need to tweak some value in the QC, but I would appreciate it if someone could point me in the right direction. Better still, are there any free humanoid models that I could use instead?
Last, but not least, is my projected texture issue. I have a room in the mod with a projector. The player can interact with the projector, so I decided it would be nice to use an env_projectedtexture for it. However, it looks like this: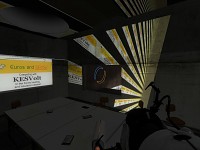 Is this an innate engine bug, or did I miss something in the settings?