It's that special Time of Year where Someone gets that special someone or someone(s), or just a Headcrab plushy like mine... Or for some like me, This is the worst day that happens annual, where hearts are crushed... but sometimes mended (if that even possible to walk around with a broken heart, that's causing internal bleeding).
Back To The Mod Cause that's why your here to listen to your favorite Portal 2 Dev Team & Mod, I'll make them bullets points cause i have other things to do, and so do you... with girlfriends/boyfriends including same sex Couples cause here We DON'T Discrimination.
Started another map the proper first map
In the process of hiring People
Got New voice Actors...
Added Theevina Into you voice acting People. (Added his Audition below)
Made This Image (Bellow)
Thinking About Sexy Intro
Started to fill in plot holes,

(Thanks TO Blue Sky, The fanatic)

Added Blue Sky into storyish... (I'm not telling you just so those who read it understand bits, I want you to read it CAUSE IF BLOODY AMAZING. (Blue sky is the not whole story though we have other surprises & story(s))

Hiring Alpha-Beta-Charlie Testers Surveymonkey.com (We will not be done for a while but we need to find people now)
Coffee is really Smooth with milk, just letting you guys know...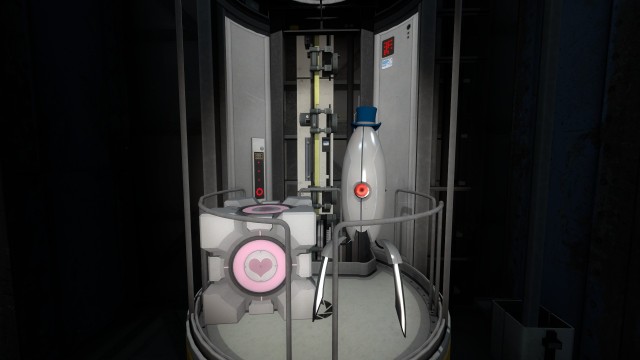 Our Lovely Couple, Aperture Beginnings, Love Update