1.0.12 has arrived! The Wars of Liberty team is very happy to announce that Winter is coming to Age of Empires 3 by the hands of the enlightened DANISH and the mighty SWEDES! Discover what new features and strategies they bring to the game in this patch, along with many balance changes and, of course, bug fixing. Wars of Liberty is looking better than ever!

---
Danish

''The power of Enlightenment''
Leader: Frederick VII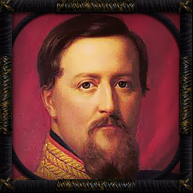 Home City: Copenhagen
Bonuses:
Every time you age up or send a homecity card, you and your allies get a temporary Golden Age, gaining more bounty from killing enemy units and better gather rates.
The Danish start the game with a Shipment!
They get access to Ox carts, that improve nearby gather rates and can turn into an economic building, and the Anchorage, a powerful dock that freezes nearby enemy ships.
Units:
Friskytter

: Ranger replacement. Can be upgraded through many cards.

Espingol

: A low range but fast artillery unit.

Ingeniør:

Danish ultimate unit. Expert at killing artillery and healing your own.

Gunboat

: Light ship, can be massed for greater effect.
---
Swedes

''The power of the North''
Leader: Oscar II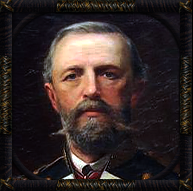 Home City: Stockholm
Bonuses:
Most Swedish buildings can build annexes, giving different bonuses to your colony.
Observatory: Can reveal parts of the map.
Hof: Contains unique religious upgrades.
Maypole: Settlers can dance around it to generate experience.
Torp: Provides population and can train allotments of Bevaringer.
Paddock: Heals nearby cavalry and can train allotments of Adelsryttare.
Steel Mill: Can train Nordenfelt guns while automatically producing them.
You have access to Allotments, that allow you to quickly train batches of 10 units at an escalating cost.
Get access to the Sawmill, a building that trickles wood and turns trees into cords of wood.
Units:
Bevaring

: Extremely reliable heavy infantry unit.

Adelsryttare

: Mounted nobility with high hitpoints.

Nordenfelt gun

: Machine gun with a bonus against cavalry.
---
Feel free to discuss the patch here and, in the meantime, we'll see you on the battlefield!