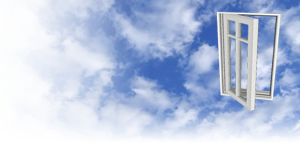 An Open Window: Discontinued
This update contains bad and good news. To get it over with, I'll start with the bad news to get it out of the way. I'm not going to finish this project and will be focussing on other things in life.
All Watchers who read the last update already knew about the situation of this project and were informated about the trouble I've been having to pick up the project again. Real life has become more demanding and a full conversion is just too much work to handle on my own right now. Secondly, developing in Source has been tricky at the least. Documentation is poor, updates are rare and there is no official support. Recently I downloaded UDK, the development tools for the Unreal engine, and was baffled by the quality of the tools and the amount of documentation available. UDK also has monthly official updates. All things I've been struggling with in Source are far more easy to do in UDK, which raised the question: why continue in Source?
Therefore I'm removing the Source SDK from my computer and fully move on to UDK. I've seen many mod teams and developers do the same and I'd like to be up front when it comes to next-gen games. I've always been a great fan of Valve, but they've really let the modding community down with Source in the last few years. After a promising start, when they promoted good mods on Steam, now these halls seem silent. If Valve is planning a mod revival for Episode 3, they might have already missed that ship.
The good news is that I will release all content I've made over the development cycle to the public! In the Downloads section I've uploaded the AnOpWi Content Pack, which includes 95 textures, 48 models and 7 sounds for the Source modding community. Please feel free to use them in your maps. I hope to someday see them used in a good Source mod.
Lastly, I want to thank all the 223 Watchers on ModDB for supporting the project and giving me their input on design issues. Also big thanks to Podcast 17 for featuring my mod in their online shows. To stay in style, I want to present you the last Question of the Day. Thanks everyone!
Question of the Day:
Do you think Valve lost it's grip on the modding community?