Hi Everyone, sorry for the lack of updates recently, but AIX is definitely moving forward one piece of content at a time! First up we have a couple of weapon renders in the shape of the IMI Tavor and the Fn Herstal P90. The Tavor is a long overdue redo and AIX fans are sure to notice the diference between the old and the new.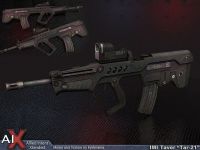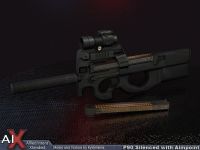 DasRoach has been very busy and has 2 more maps to showcase to you all. In Operation Static, the UN forces are pitted against the Chinese in the a struggle to take control of a strategic radar array in the Wanhunglo province. Hammer Down which is still in the WIP stages, sees the UN making a pre-emptive and desperate strike on an MEC nuclear ICBM site.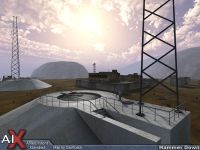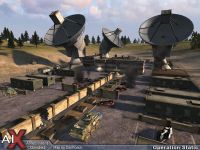 We've had some requests for an AIX dvd cover much like Project Reality has so we couldn't help but oblige. Full resolution image is also available at
Aixtended.com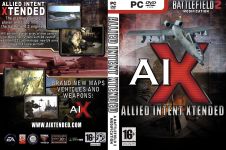 Also on the site is a great fan video (youtube) posted by =TG=Anubis from Texas Gaming which shows some of the fun they have been having in AIX! AIX 1.1 is being worked on as we speak and we can't wait to get it out to you al!