Greetings everyone, been a couple months since I posted any updates here so I figured I'd share some news, but first I'd like to plug a 46 minute interview I did with Phillip over at RTSL: Runthinkshootlive.com
We cover how I got started, my thought process, and a little bit on my future plans so check it out if you're interested in that kind of stuff.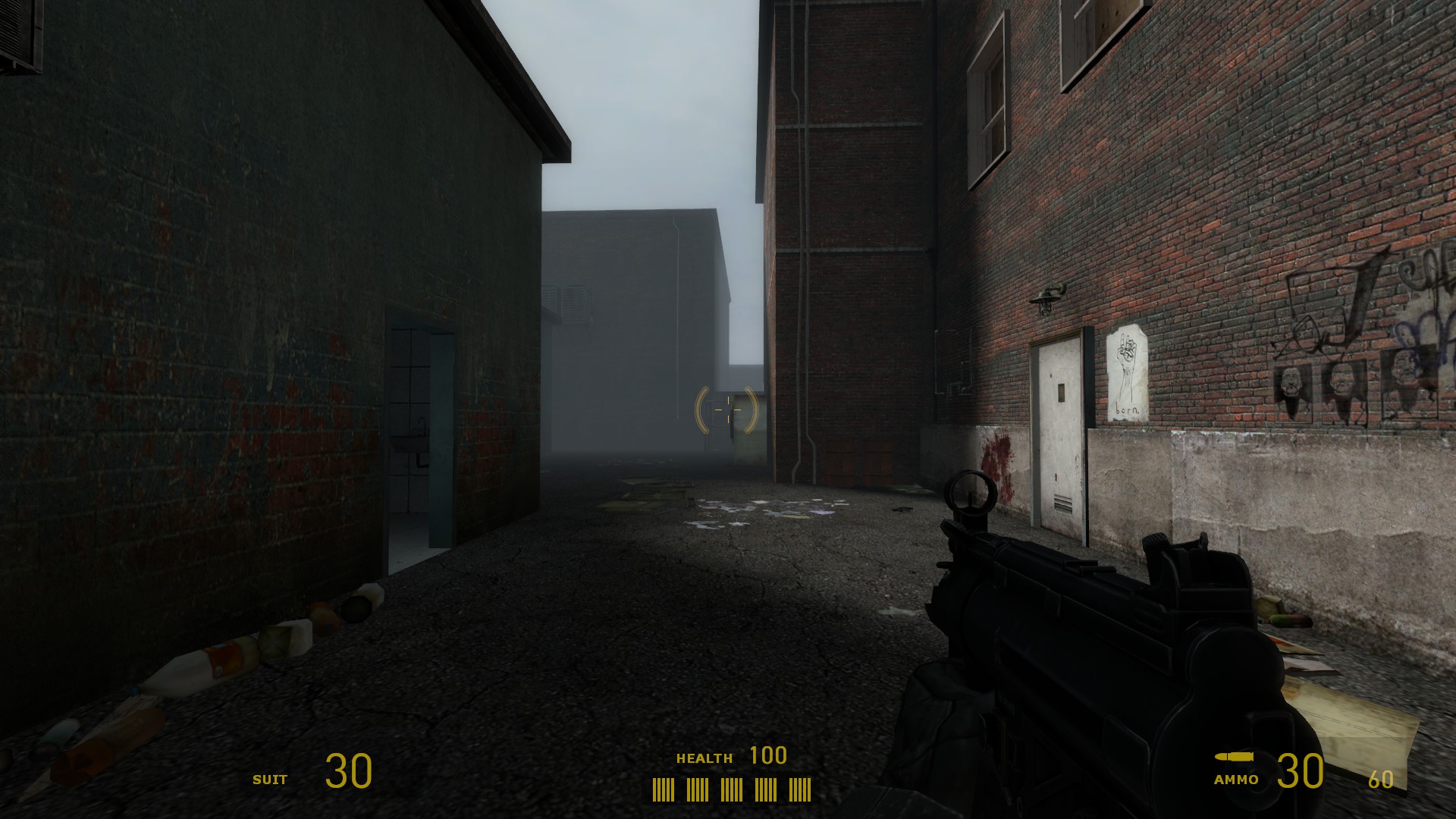 I've been making various edits to the ui, the most important and major thing you'll notice here is the new health visualization. I've included this to make the segmented regen health system more obvious to new players, and I've placed it in the center to make it a bit easier to see. At least for me personally I prefer health in the center. There's a sound effect for when health is regenerating which right now is the health charger noise. This will almost definitely be replaced with a custom sound in the future.
I've also gotten a custom cross hair and I've removed the flashlight icon since it never runs out of battery anyway.
You can see all of this in action here:
Now for major gameplay changes and additions, I've been contacted by a modeler who is working on animation fixes for the Cremator model and once that's done I'll be able to finish up work on it fairly quickly. While I wait for that I'm learning to further my programming skills, with my next big objective being the ability to code my own projectiles. Once I do this I can begin implementing new weapons and enemy types that will make a definitely meaningful impact on gameplay. I'm thinking the AR2 will be my first weapon to seriously edit because I still feel like it doesn't really stand out enough from the SMG and imo changing it's fire mode from hitscan to some kind of projectile would help make the two of them feel distinctly different and make enemies with the ar2 a bit more interesting.
I'm also planning on a change to the health kit system. Specifically, many people have requested it be mapped to a hot key and now that I'm a bit more experienced I'm pretty sure I can implement that while also being satisfied with how it's used. In the past part of why I had it mapped to the crowbar was due to my desire for the player to have to manually do something to use it, the original plan being an actual healtkit item you could use but I never could be bothered to set that whole thing up. Now however I think a good compromise would be for it to be mapped to a hotkey but no longer instantly heal the player, instead the regen will be gradual. I haven't totally worked it out yet but I'm sure it's within my capabilities now.
That's pretty much all for now, if you've got any questions feel free to comment below. I check my stuff fairly regularly because I like to be pretty open about developing this mod. Thanks for reading and I hope you look forward to new content coming this year.