So I thought I'd take a break from northern buildings so I did some work on a highgarden model. It resembles the one seen in season 7 of the shows a bit but I have changed it a bit to make it look a bit bigger and more impressive.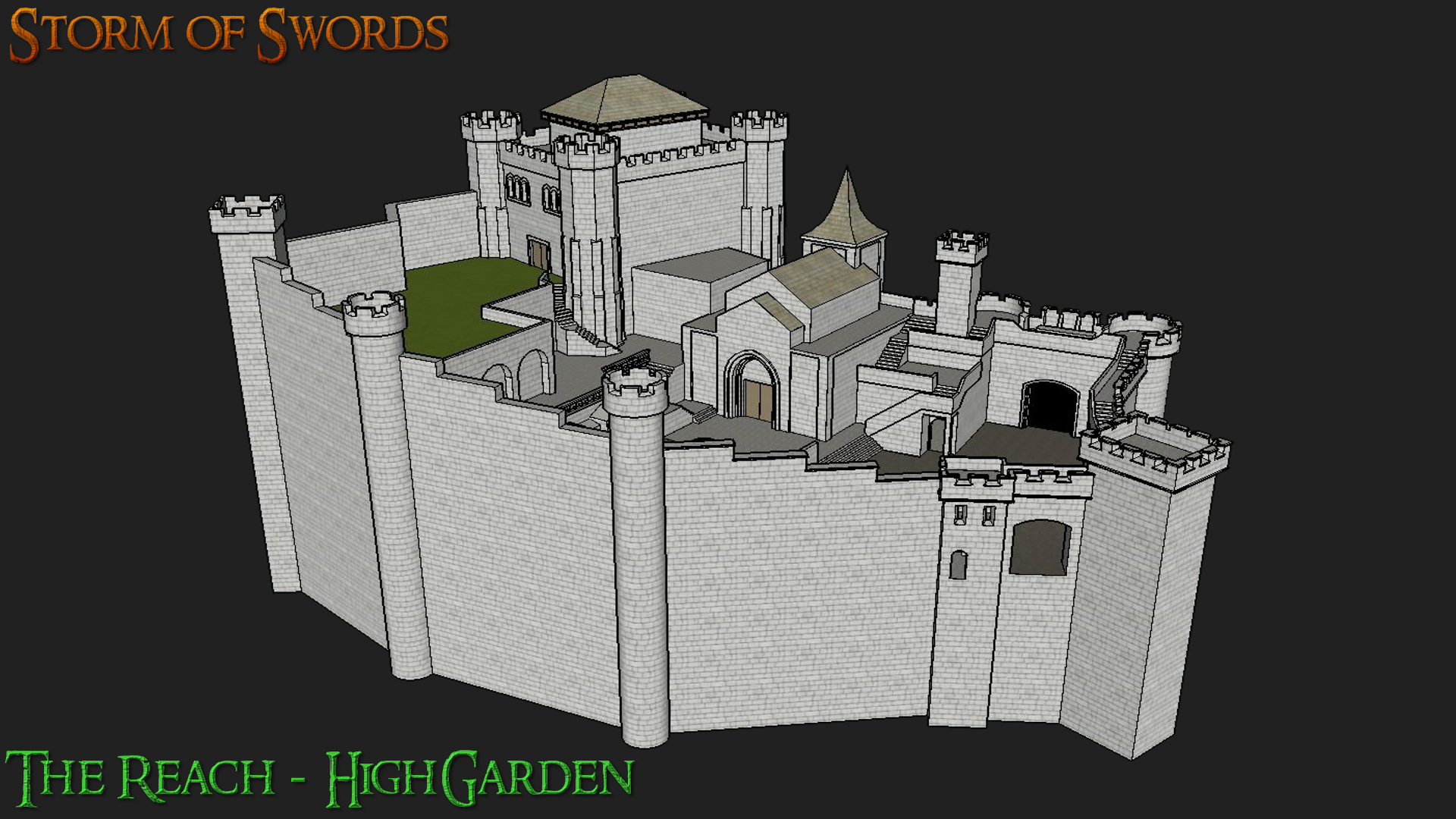 Highgarden has two entrances, don't know why I just thought it might make sieges more interesting. You might have noticed that the entrance is really high up, its not, its just I made the floor go really far down to make it easier to place on a mountain.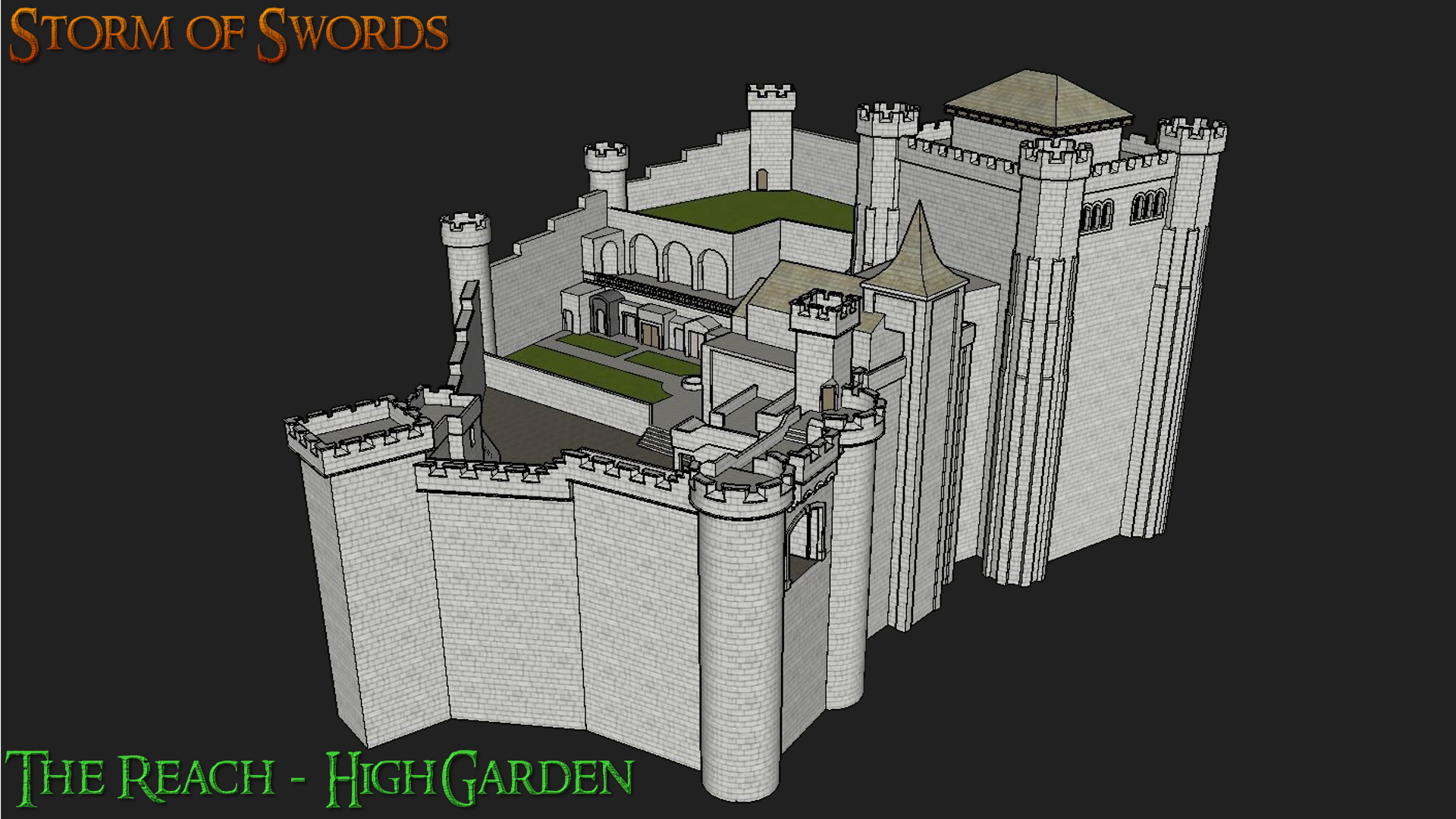 An image from the back, you can see there are battlements above each gate so defenders will be able to shoot down on any attackers that might be trying to break in.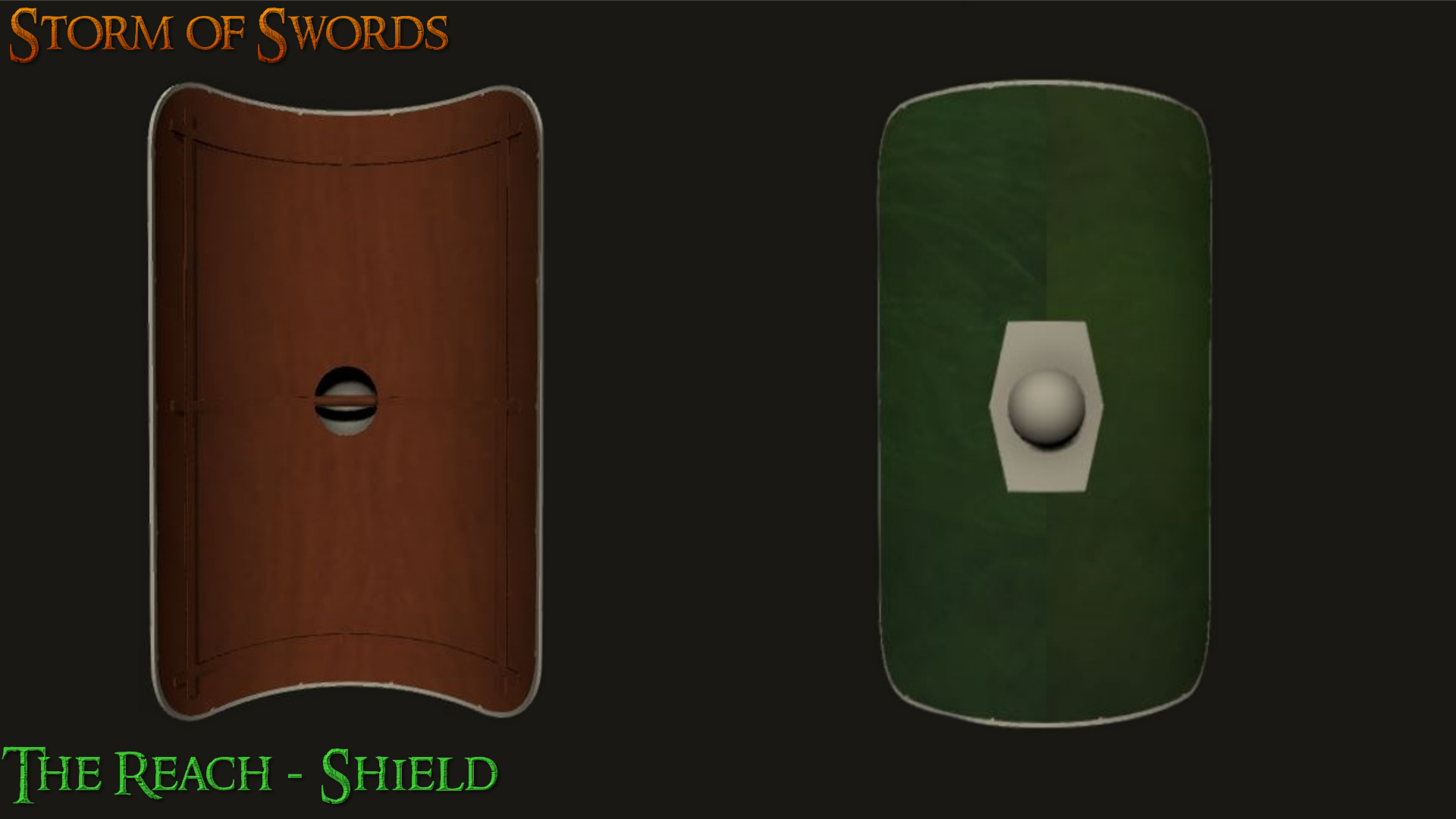 A simple shield model I made, I'm DEFINITELY getting someone else on board to make armor models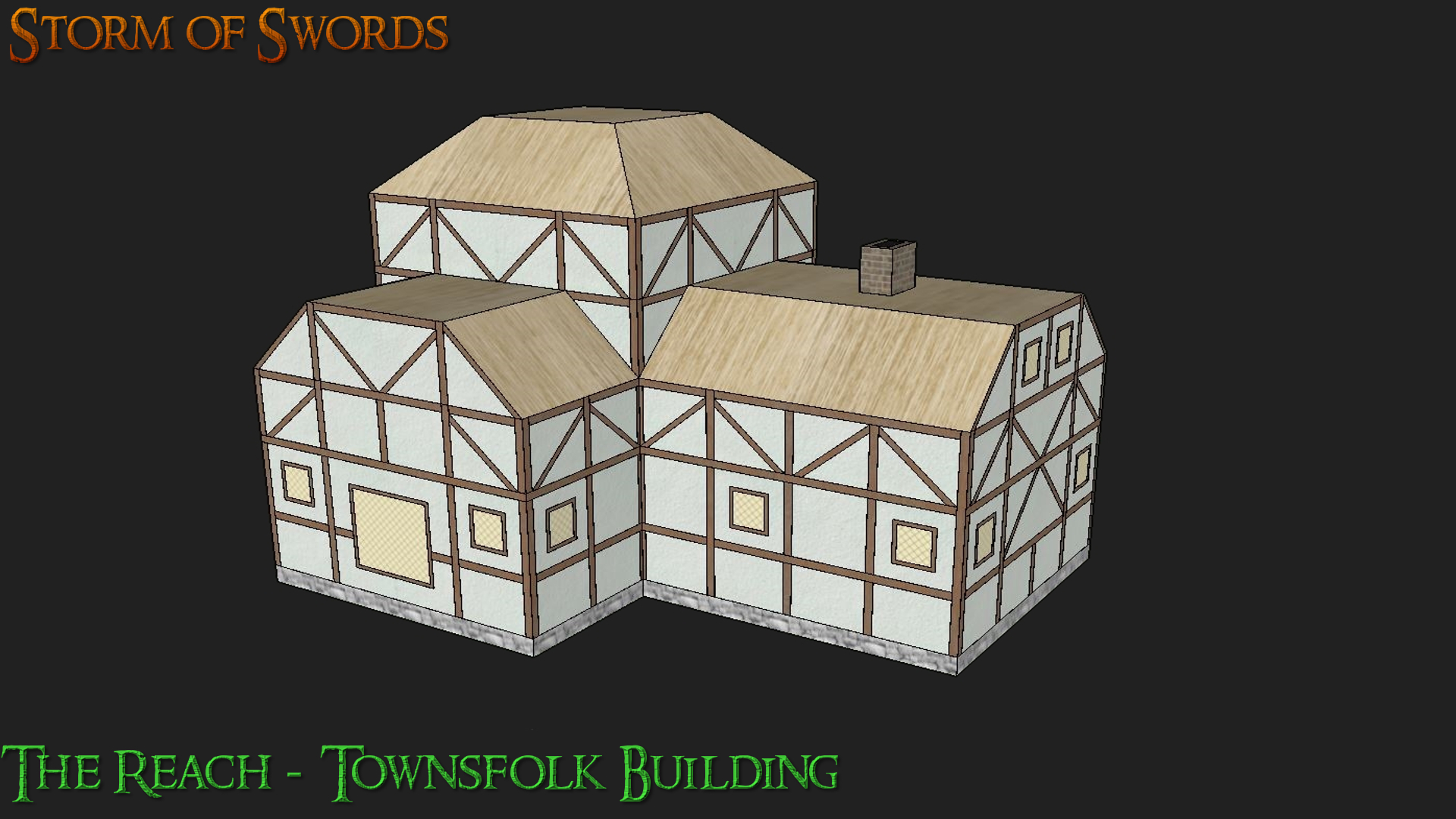 Building's like these will be dotted around the countryside surrounding highgarden. They act as homes and work areas for citizens who live nearby.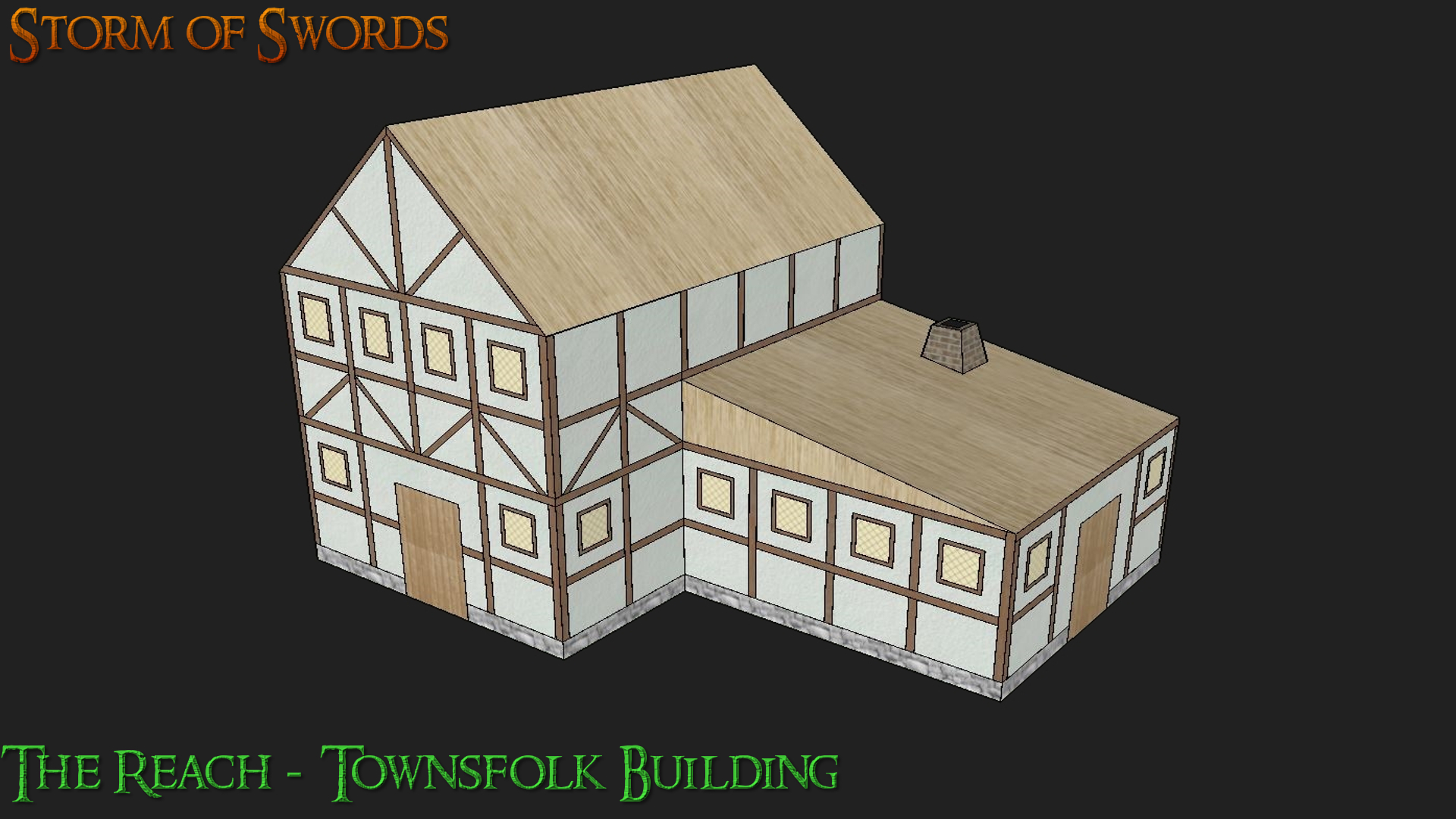 Another example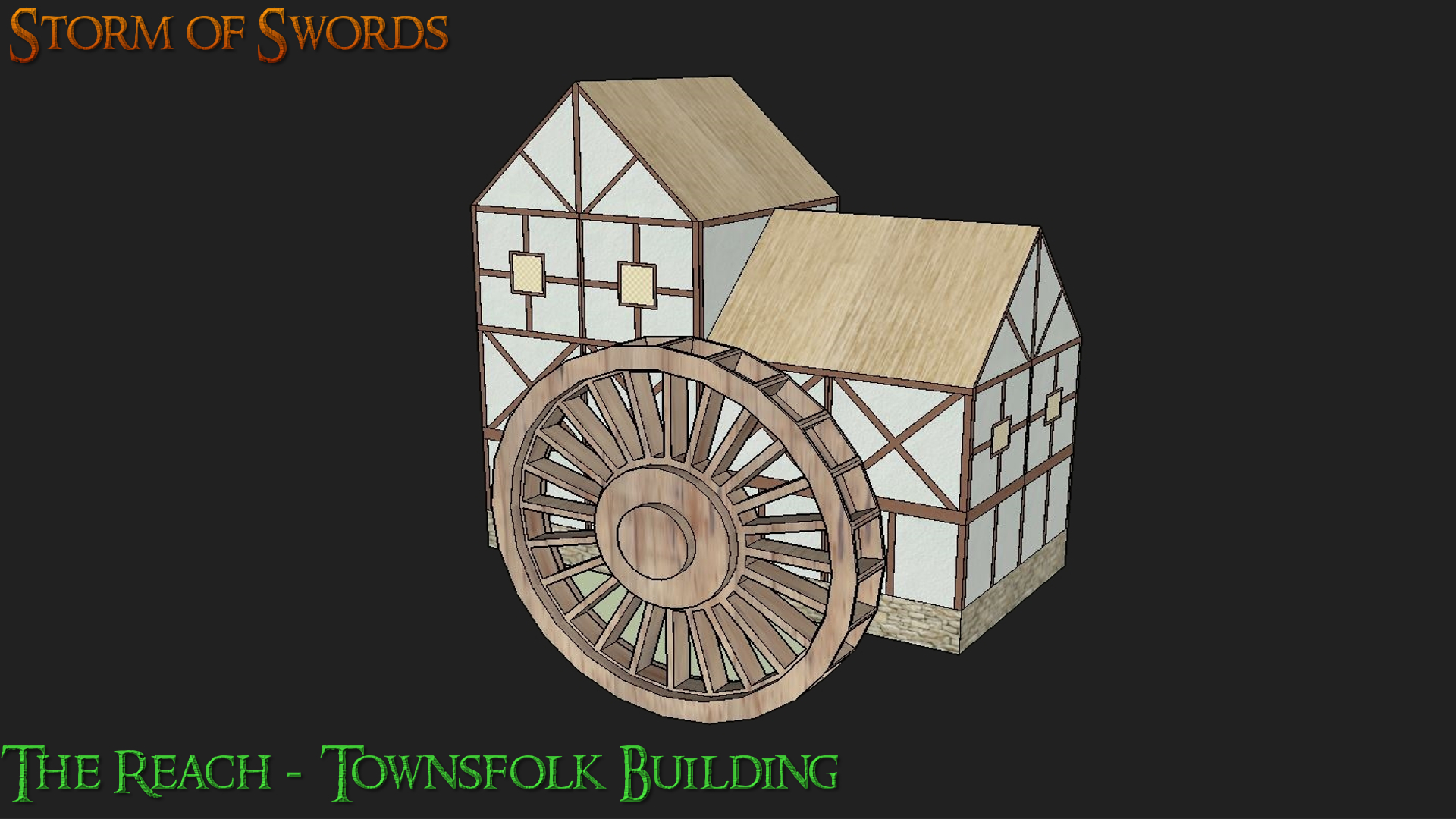 Third example. would like to note that more will be made to increase variety. the ones you see now are just the first few to give you guys an idea of the building styles.