Hey! Its been a while since the last update, so we got some news for you.
As you know, school has started for most of us. And mod progress has been reduced a little bit due to that, however we are still trucking along. We have put a decent sized dent in our model list regarding units. And we are still waiting on getting them all skinned and rigged.
And as a taste of that, we are going to give you a little peak at one of our units :)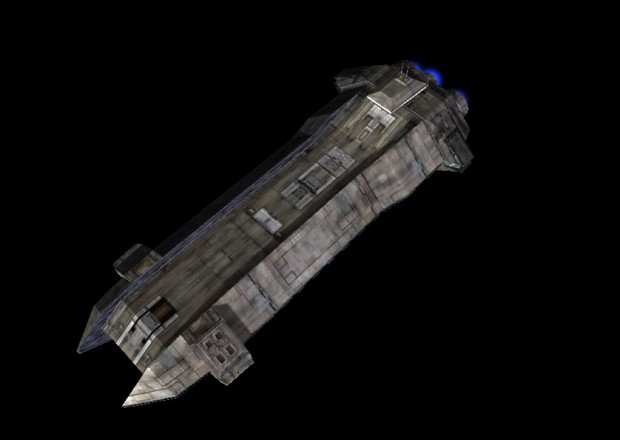 This is the Trade Federation Cruiser. It is seen in Star Wars: Jedi Starfighter. It appeared on the level where you had to defend a cannon being built on Lok's moon. The model was made by Holybeast and textures are by Mobius13.
I kind of feel bad that I am mainly focusing on CIS units, and not Republic ones at the moment. Sorry Republic fans! You'll get to see some Clones and Acclamators in action soon enough ;)
Anyways, I believe that is it for now. Sorry it wasn't much. However, I want YOU, yes YOU, to vote on something. The design of the Munificent. Would you like it to look like:
Episode III style

or Star Wars: The Clone Wars style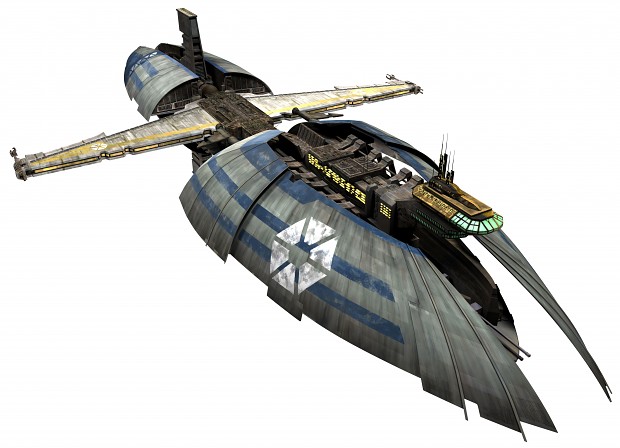 The choice is yours! Enjoy!
(Leader) The_Darker_Side
(Co-Leader) PatrickKosick