Unfortunately last month, 1985 effectively died.
The team moved onto pastures new, and the story and most of the content looked lost in the oblivion of dead mods. The team decided to work on RTS mods, something we all enjoyed when not working on the mod. Fortunately during a conversation between myself and another former 1985 team member, we both decided it would be worth salvaging as much from 1985. We have come to conclusion that instead of letting all the hard work we had done die, we would move what we could to a new engine. We chose the SAGE engine, primarily the c&c3 one.
Therefore it is my pleasure to announce the revival of 1985, albeit in a new form. Focusing primarily on the after events of the nuclear exchange, and the control of a specific former urban area, the player will battle both the elements, the enemy, and indeed the economics of post-apocalyptic 1985 UK.
I understand this change will anger a lot of people, and for that i sincerely apologise, a special mention to Maverick, and commisar who have stuck with us over the past few months, and are both valued members of other 1985 community. On top id like to thank the members of the old 1985 team who decided not to accompany us on this new adventure, and would like to finish with the motto of the union..., united we stand, divided we're damned.
Oh, and on a happier note, we've progressed rapidly in the last week, since the re-formation of the mod.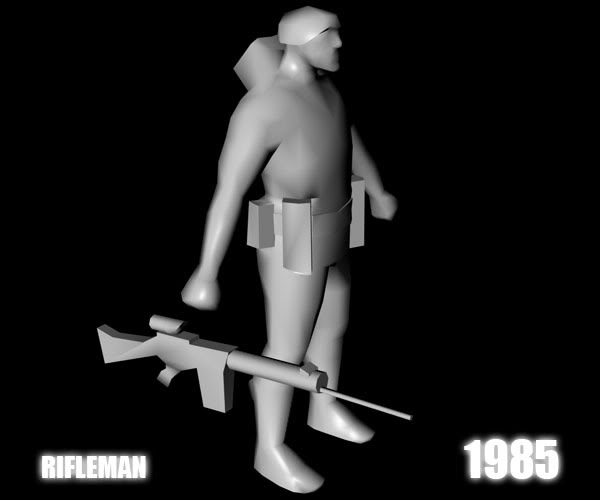 The infantryman, is the backbone of the Army. Armed with an L1a1 SLR, and SUIT, he can engage targets with both his rifle, and sword bayonet, as is capable of protecting himself against Gas, and radioactive contamination. He can also arrest and secure suspected enemy civilians, and gassed/wounded enemy soldiers.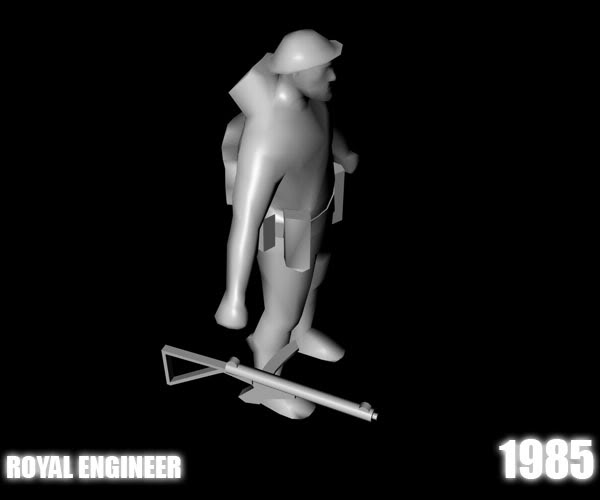 The Royal Engineer, armed with a sterling 9mm SMG, and explosive charges, he can destroy buildings and obstacles, as well as erect base structures, and more importantly commandeer civilian buildings for various uses.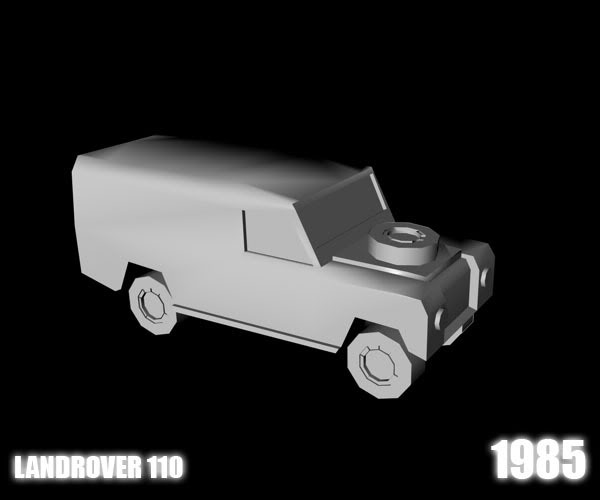 The Landrover 110, workforce of the British Army from the 1960s. Capable of transporting 8 infantry units, Civilians or prisoners, as well as being used to transport Fuel, salvage or ammunition to supply dumps.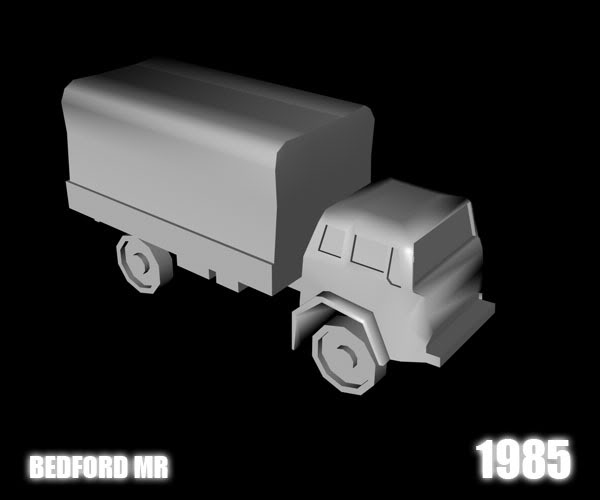 The Bedford MR truck, versatile, hardworking. This truck can stransport 20 units, salvage, fuel or ammunition.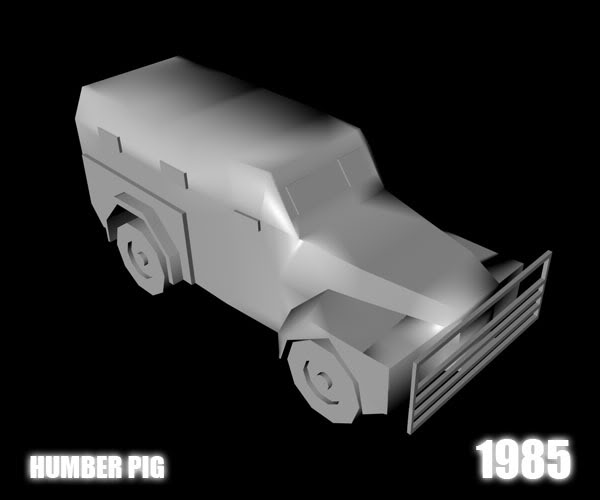 The Humber pig, seen mainly on the streets of ulster during the troubles, makes an appearance as an armoured transport, this vehicle will not transport equipment, only units, and can act as a mobile prison, until prisoners are dropped off at prison buildings in the rear.