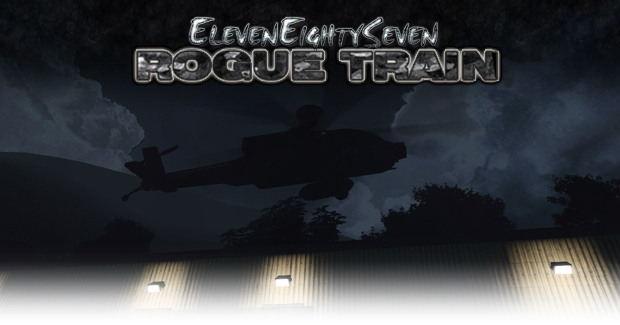 A small update.
Hi everyone. Well I figured it's been a while since the last update and I owe it to all of you guys who've been supporting the mod all this time to shed some light on what's going on.
So, yeah I'm actually in the process of finishing up pretty much all the technical stuff on the new DLC map that I called "Rogue Train". The map is not that big, and it should last you around 20 to 30 minutes of game-play. It's not that tough to be honest and a long with the new map I will also offer another small patch for the rest of the mod which is nothing really big actually.
Some of you might have noticed the re-textured NPC faces from the last news post, and since those where meant for episode two, I decided to include them into the next update since I will be using some of them in the DLC maps. I also re-skinned another NPC just for the "Rogue Train" map who will tie into Episode Two.
The new DLC update will also include a Directors Cut, which will give you the option of playing the campaign with good old AKIRA version of John, and some other small but fun stuff. The directors cut will include a totally revamped difficulty setting where I have tried to make the game a lot more balanced. The difficulty will be toned down a notch, but it shouldn't make things all that more easy and for those who prefer the old difficulty settings, the original 1187_skill.cfg will be in there as well.
The premise of the story for Rogue Train isn't really something new or special at all, I just wanted to create a map which was something totally different as far as Half-Life maps go and the story I came up with should blend well with 1187 - Episode One and Episode Two. Offering some actual answers but also giving you more questions, which I think is something we all come to expect from any Half-Life story.
So with that said I also wanted to ask you guys for some help. If any Voice Actors are reading, then now is your chance to contact me. I'm in need of VA's that are more then capable of maintaining the quality standard set by the VA's from the original 1187 cast.
I'm looking for a couple of Voice Actors that at least can sound like their around their late 30's or older. If you are able to do so, or you know someone who'd be suitable for such a role then please, send me a PM. I'll need the help because if not I won't be able to finish up the DLC and release it and that would be a real shame.
Just to give you a sample of the latest and pretty much finished version of the map, here's a screenshot of it :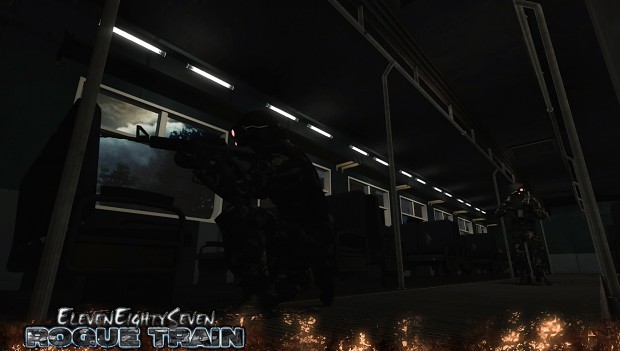 For those who've seen the dev_map from a while ago should take a look at the latest version. I have been working on the lighting of it which was then still using the settings from Episode One. However since then I have been playing around with the settings and I think I have a much more appropriate set of values that I would love to include in the old maps and if time permits me, I will do so in the near future. It won't be too much work, but it will be a bit time consuming since I still have to recompile those maps.
So if all goes well I will release those when I am ready to ship yet another DLC release of a two-maps side story of the fate of Brian. A character from the original campaign who we never got to meet. Those two maps are actually pretty far into development but I will need quite some time to get those finished and I will do so when I can.
Anyway, here's another screenshot from that dev_map to give you an idea :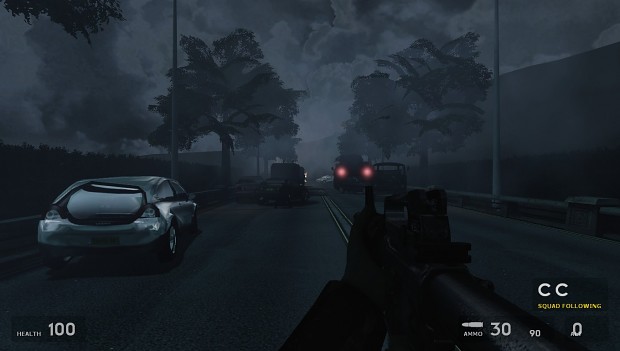 If you where paying attention then you might have noticed that there's a new sky texture. I've been working on a new skybox texture. I haven't made this thing from scratch, because I am not able to yet, but it's heavily modified and it is free for use. I just could not bare with the old one anymore and it was time for something completely different. I've spent around 6 hours or so editing the heck out of it and making sure it fit the rest of the mod.
This was just a first step, next up is making one from scratch because in all honesty, I prefer creating things from nothing, and I am going to invest a fair amount of time to learn that trade. Anyway, enough talk and here's the sky in an existing map :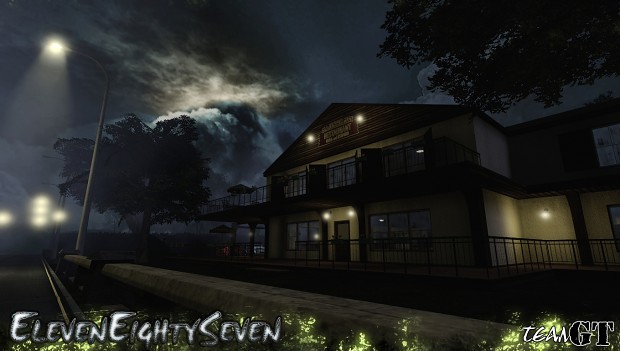 I would like to take this time to thank any and all of you who have been supporting me and the rest of the people involved and also express my gratitude to all of you. The amount of support and feedback have helped me personally to stick around and get better, learn more, and keep on working on the mod and other projects. ModDB has been an awesome place to be and thanks to the community I'm glad to have gotten the chance to be a part of this and it's all worth it.