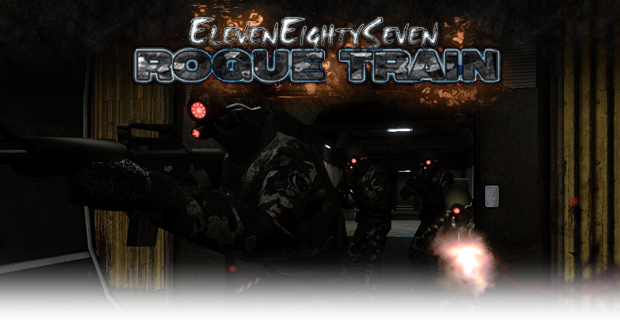 Hi there folks. Yes it took me way too long to release this and I apologize for it. I really have been too busy and I will still be incredibly busy in the future. Some people asked me when Episode Two will be released and it won't be for quite some time. even though I have done some work on it, it's nowhere near enough to say that anything significant have been done.
So here I am quietly releasing 1187 - Rogue Train. Right now there's still some issues with the player hand skins, and I'm sorry that it couldn't be fixed. Also, I've learned so much about how to properly optimize maps, I couldn't implement them in this version because, again, I have been too busy.
I cannot put off releasing this any longer because honestly I do not know when I can get back to this and properly fix it, so I will just release it as it is. However the gameplay is finished, the scenes are implemented, everything that makes this map playable is pretty much working as it should. So, if you excuse me for leaving in the faults and bugs that (although very few) are still in there then I can only say that I hope you guys will enjoy the map.
I have stated before and will do so here again that I will come back to 1187 at a later point in time, I will try to update this map where possible and fix whatever I can fix and I will continue work on Episode Two at some point.
Now, this time there's only one version that I am going to release. The 1187 - Rogue Train stand-alone ZIP version. You DO NOT need 1187 - Episode One 1.3 in order to play this, however if you already have 1187 - Episode One 1.3 installed all you need to do is unzip the ZIP file somewhere convenient and open the 1187 folder, select the whole shabang and copy it to your 1187 folder at your sourcemods location and your 1187 1.3 will be updated to 1.4 .
There is one major important update in there that affects 1187 in it's entirety and that is that everything has been balanced out. I honestly think that the game still is quite the challenge, but a lot better balanced when it comes to enemy heath and weapon damage. So if you feel like 1187 was too tough, or you want to replay this once more then go ahead.
That's it for now, just wait untill 1187 - Rogue Train shows up at the download section and have fun.
Also, I've restyled the website, you can find it here :
Wix.com
Joure