NWN Dark Sun
Is a recreation of the world of Athas (Dark Sun) as a 3D video game using NWN (Nerverwinter Night Enhanced Edition)
Platform
After looking over all the options we decided to use NWN (Neverwinter Nights Enhanced Edition) as the platform for our project.

It is a D&D video game with all the needed game mechanics, server support, a built in toolset for creating modules/worlds for others to play.

Plus by using NWN we aren't creating a game, but just recreating a setting/module inside of an already created and marketed video game, so we wouldn't have to worry about licensing issues.
The Core

- Troy Denning (who wrote the Wonders journal and the first 5 novels),

- Timothy Brown (who wrote the Game Mechanics)

- Gerald Brom (who created some of the most iconic Dark sun Art)

These where the original creators of Dark Sun, which is why we are using their work as the core for this project.
We have been asked many times why we went with NWN1 to create our project with and there are many reasons for this some of which are listed below.
- We don't have to create a whole game from scratch
- It is based on D&D- It is now being supported once again
- Server support- Fixes and updates
- New content
- New render engine
- It is going to be playable across most platforms PC, Console, Tablet, and even Phones.
- They keep opening up more of the code so that we can customize as much of the game as possible to make it really feel like Dark Sun.
- A nice toolset for creating areas.
- A very helpful and friendly community
- Its an older game that most people could buy without having to spend very much to buy it.
- You can buy it off of Steam, GoG, and off their own website, so its really easy for most people to get.
- It doesn't require a high price PC to run.If you or anyone you know would like to help out with this project just contact me.
We are using all the old Dark Sun artwork as guides when creating our models, which you can see some of it in the screenshots below.
You can help support our project by following us on our Twitter page where we post more often so you can keep up to date on what we are doing. Twitter.com
If this is something you think that you or someone you know may enjoy helping to create just contact me.
Thanks for your time.
Iconic NPCs: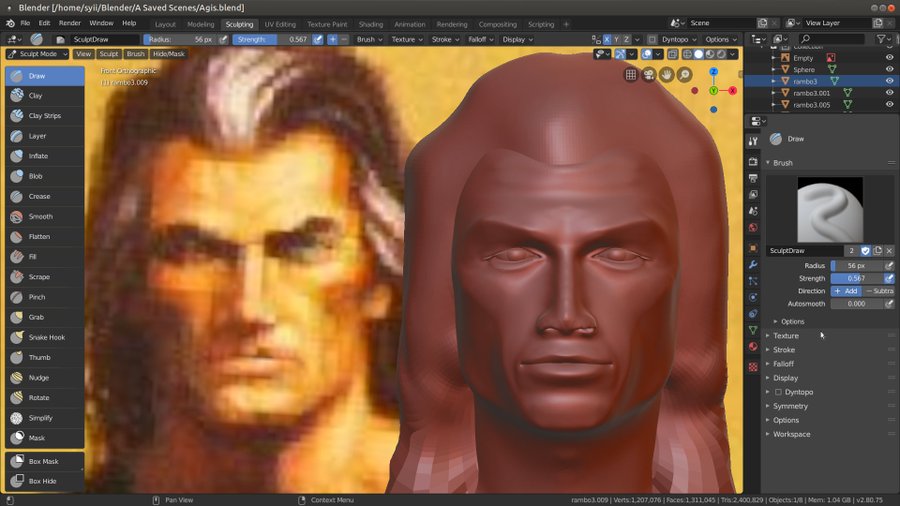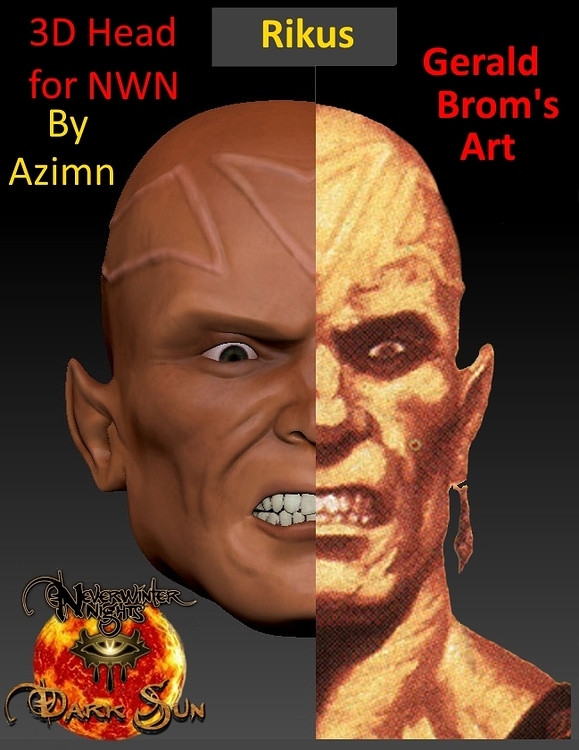 Tilesets:








Creatures: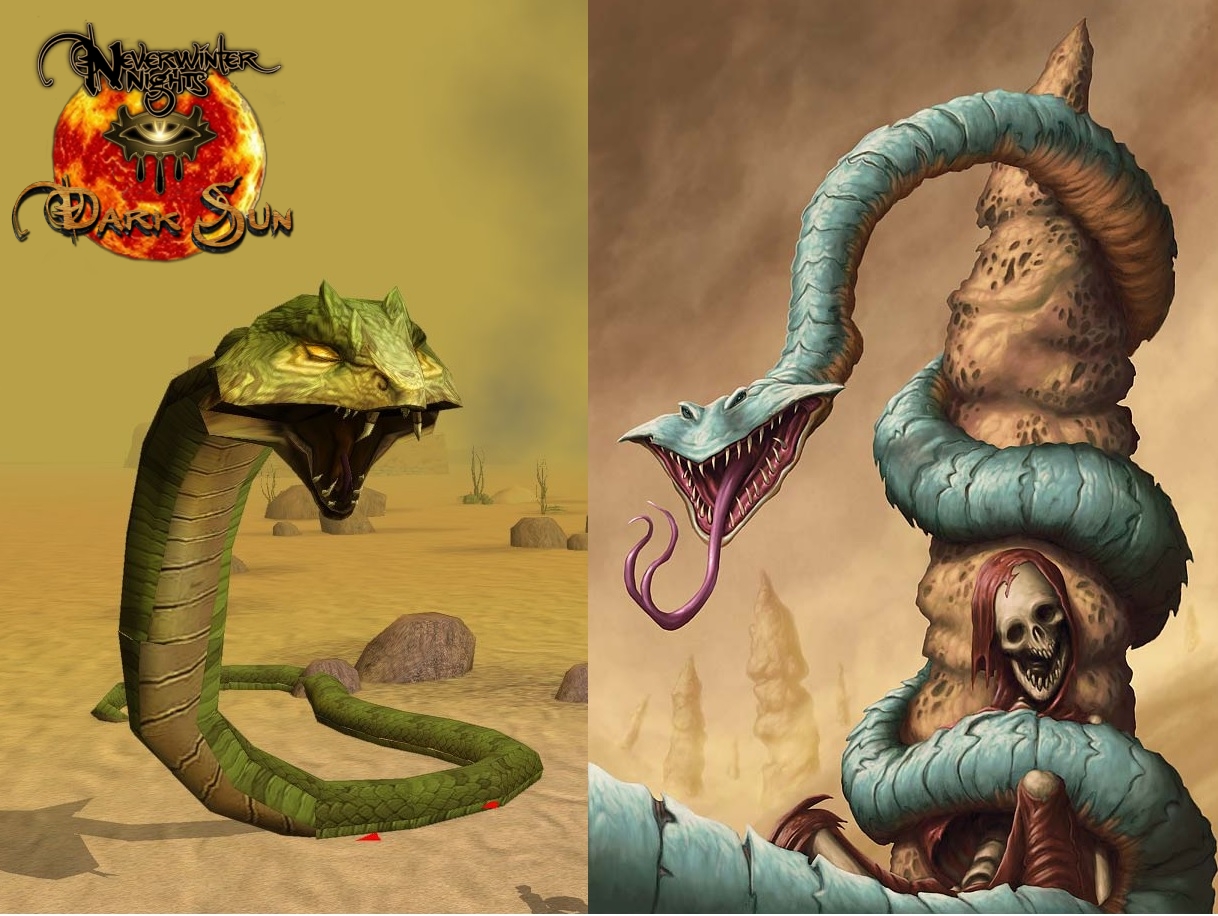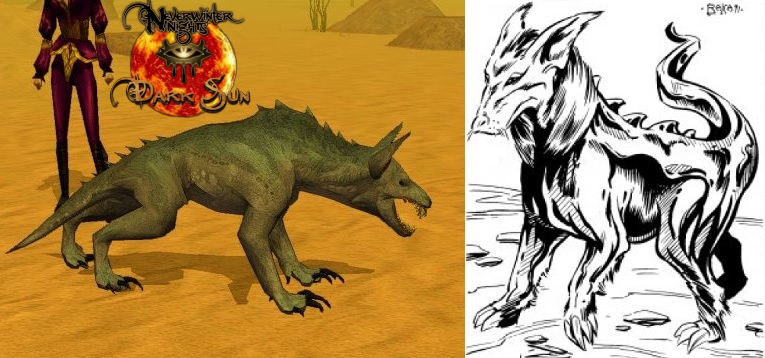 Player Races: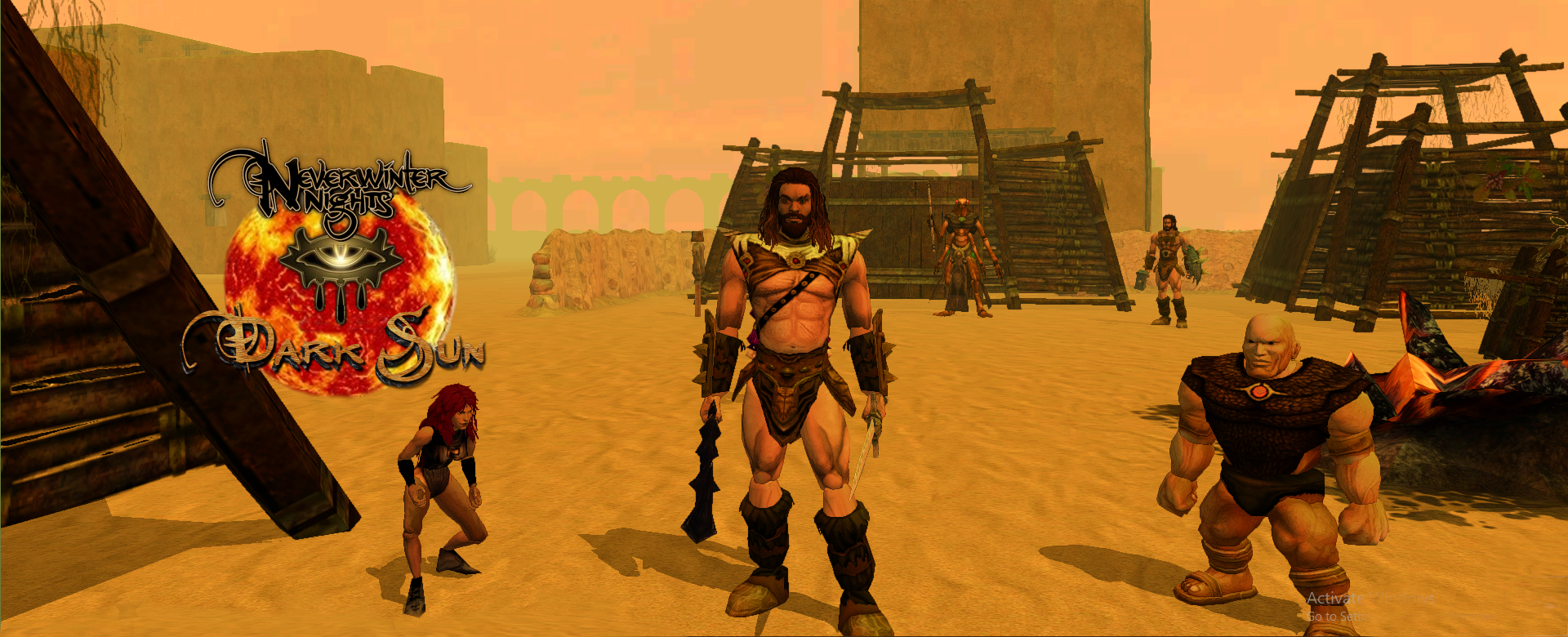 Weapon: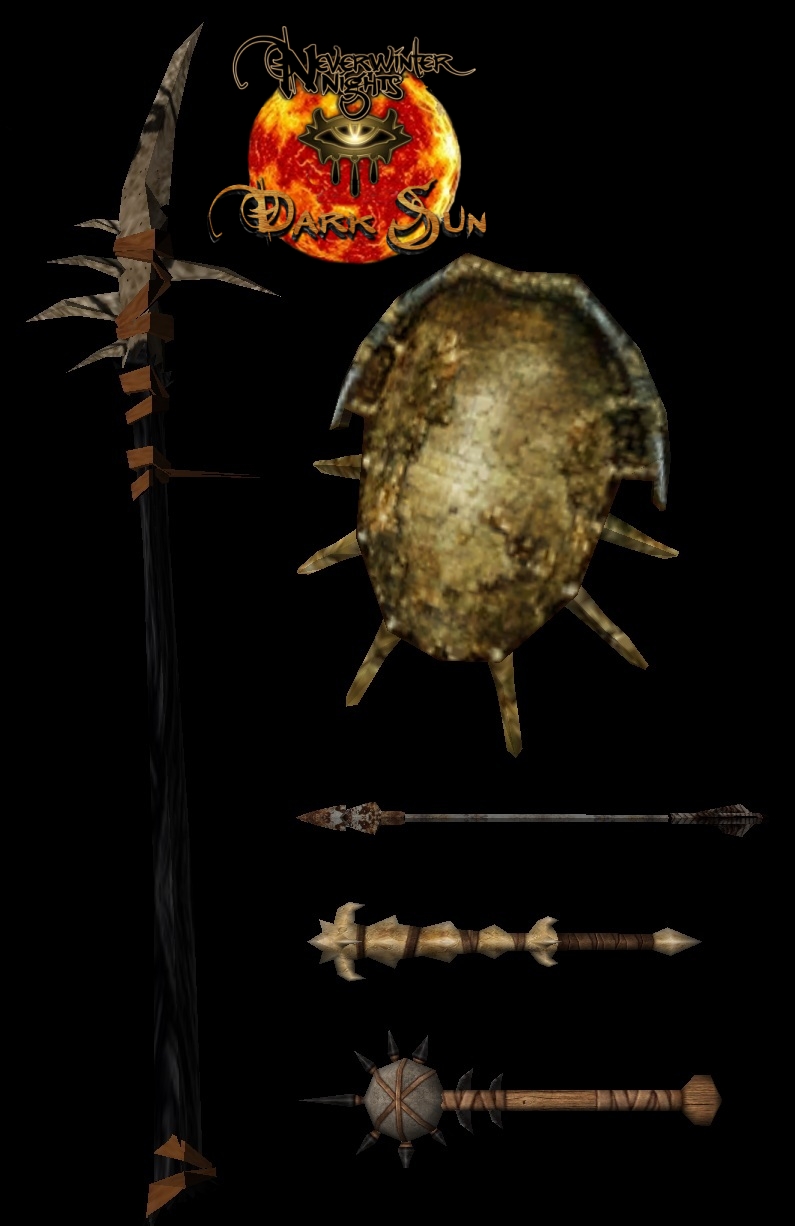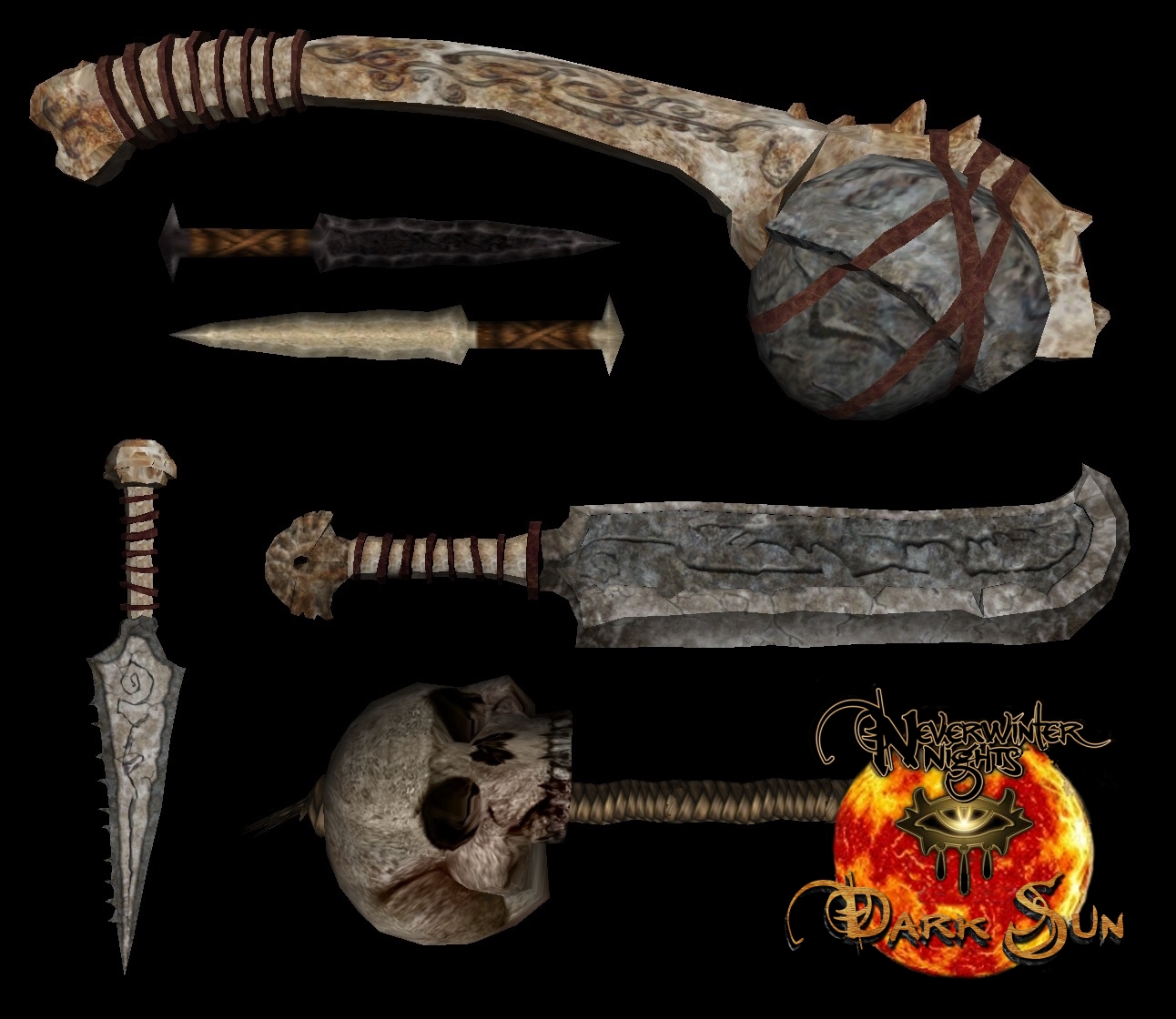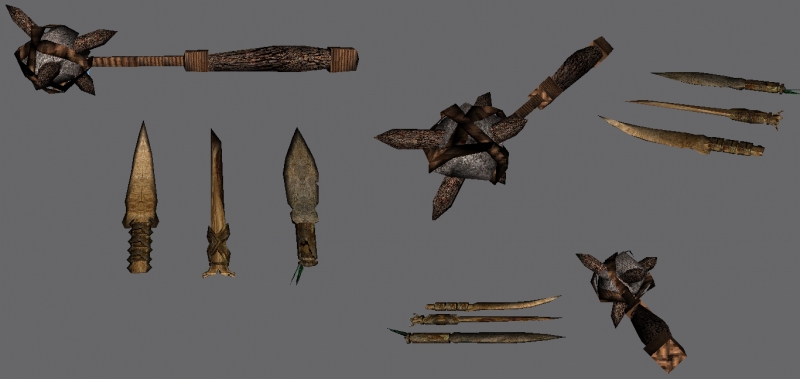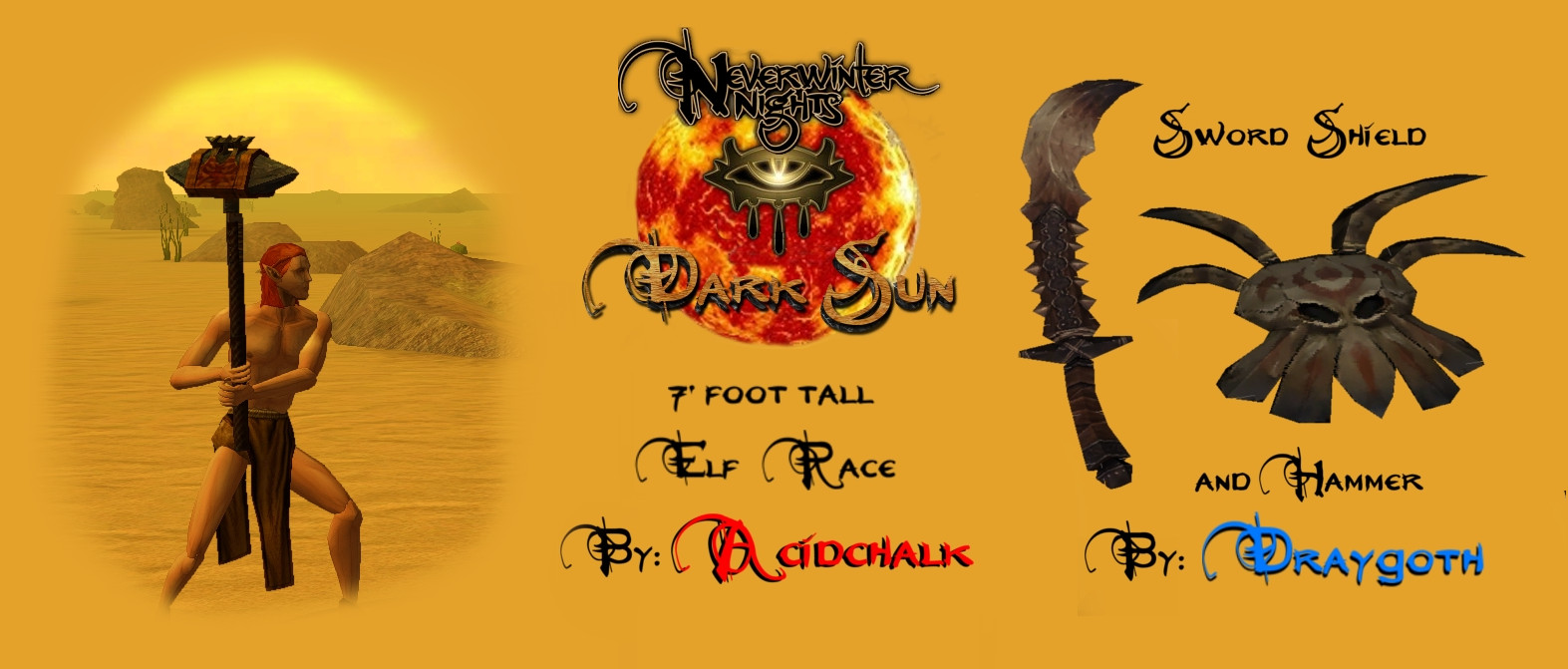 Armor: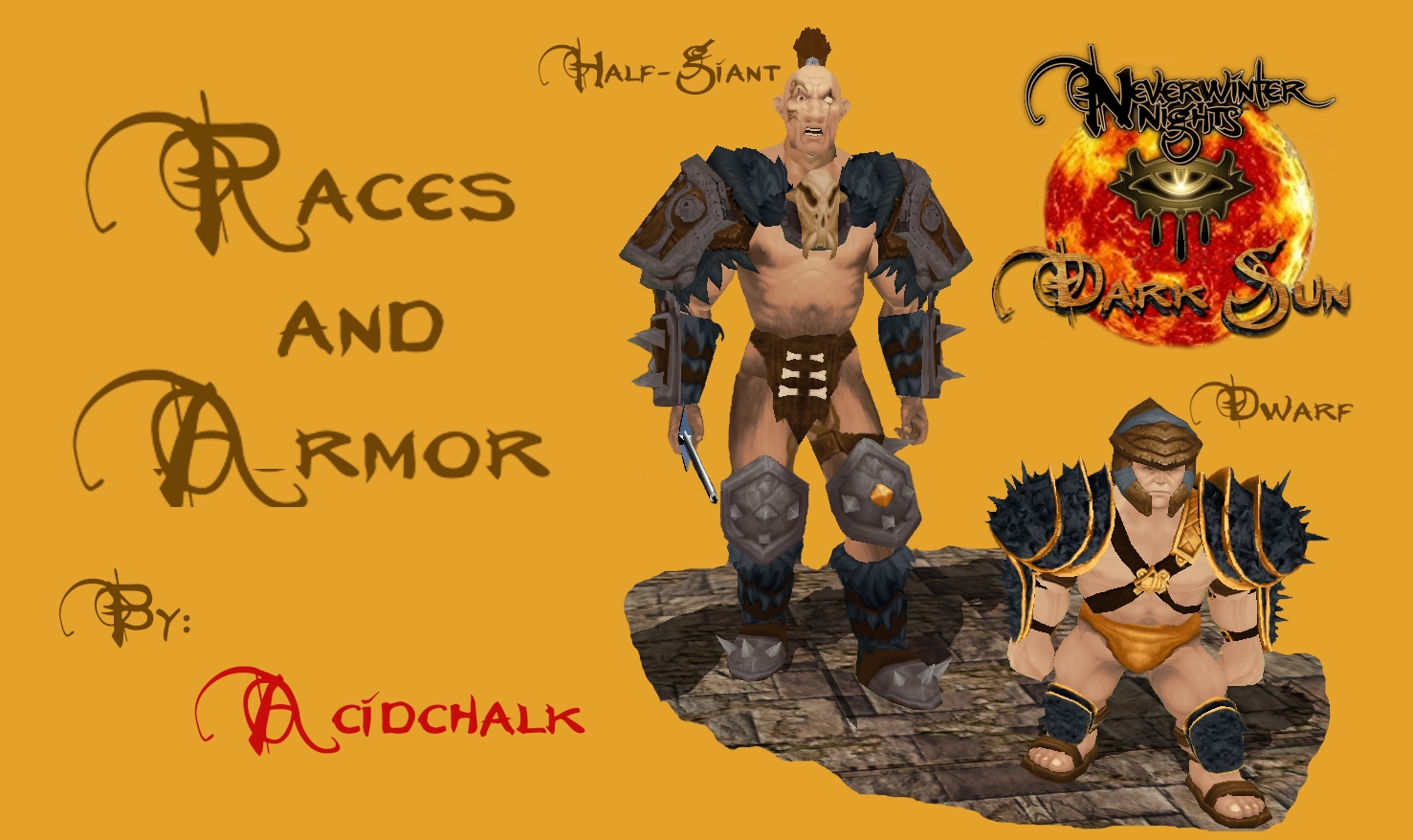 Mounts: