Hi Taxikiller do you have some time for this short interview with your self?
Well ehh Yes I think so what do you want to know?
Well first of all on the mod page of Tiberian Sun Redux you got a request for making a Red Alert Redux, and since yesterday you upload two renders of the Advance Powerplant and Refinery from Red Alert so are you making this in secret or not?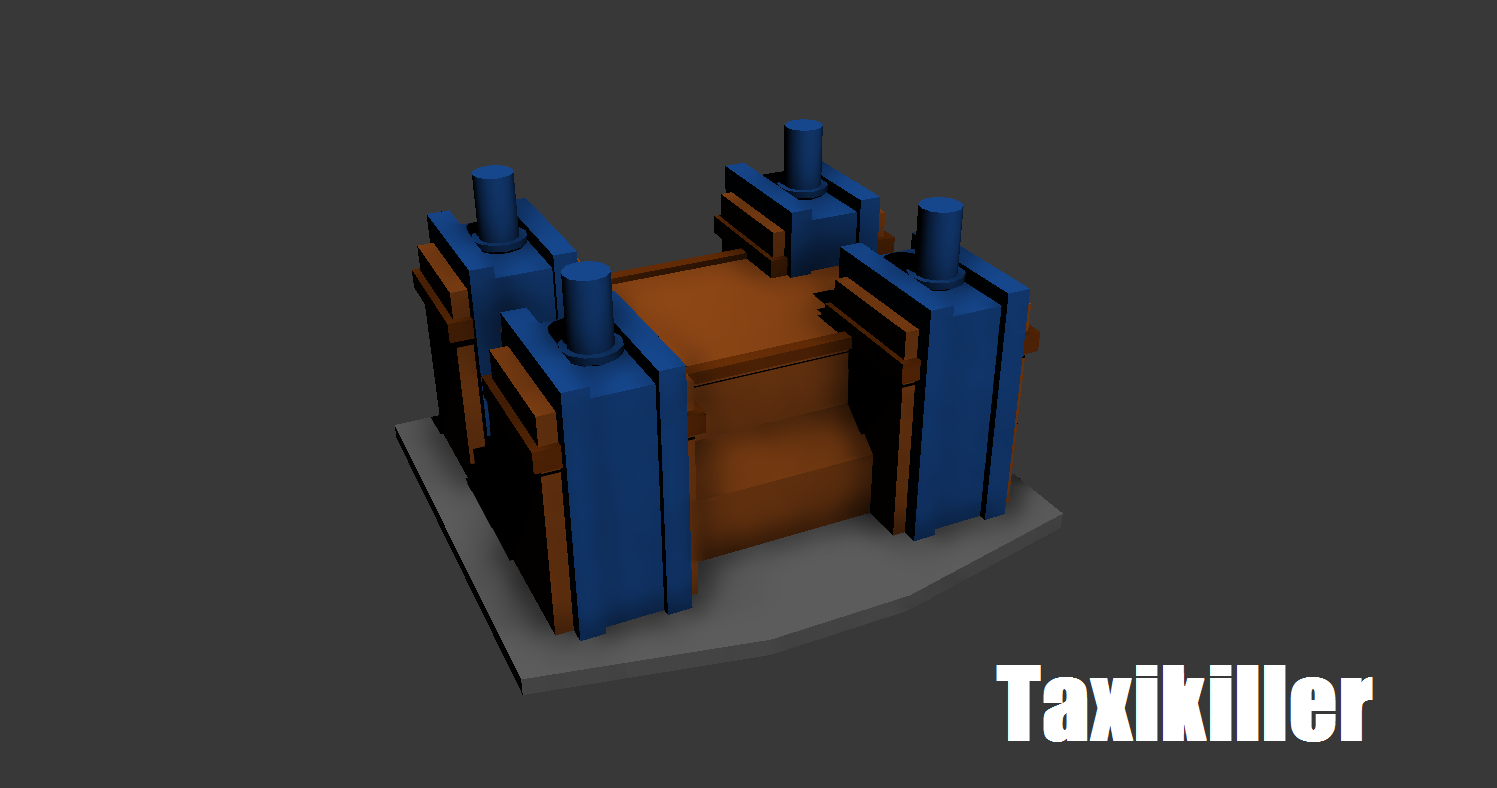 Well I have seen on some page's a request for the Red alert buildings + vehicle's if someone could make a public model asset from this game and I was like "Well I could try to make all of the models so why should I not take this task it will also improve my modeling skills even that the RA models are just blocks and sphere's.
So that means your not going to make a Red Alert Redux mod?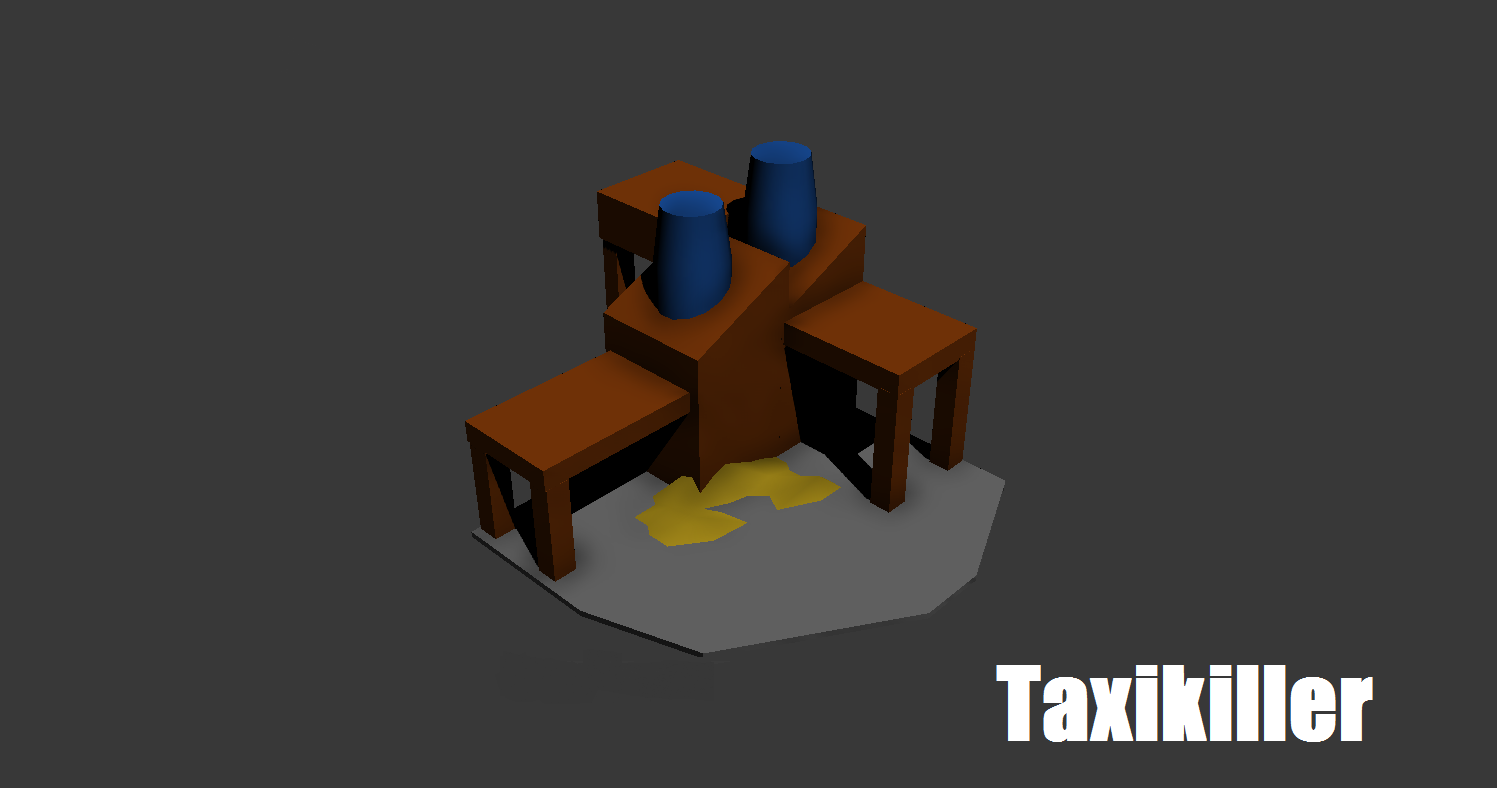 Well its a Yes and a No I'm not sure because I could take the time to port this models to the game but it will stay with that so it isnt really a mod lets say a mini-mod.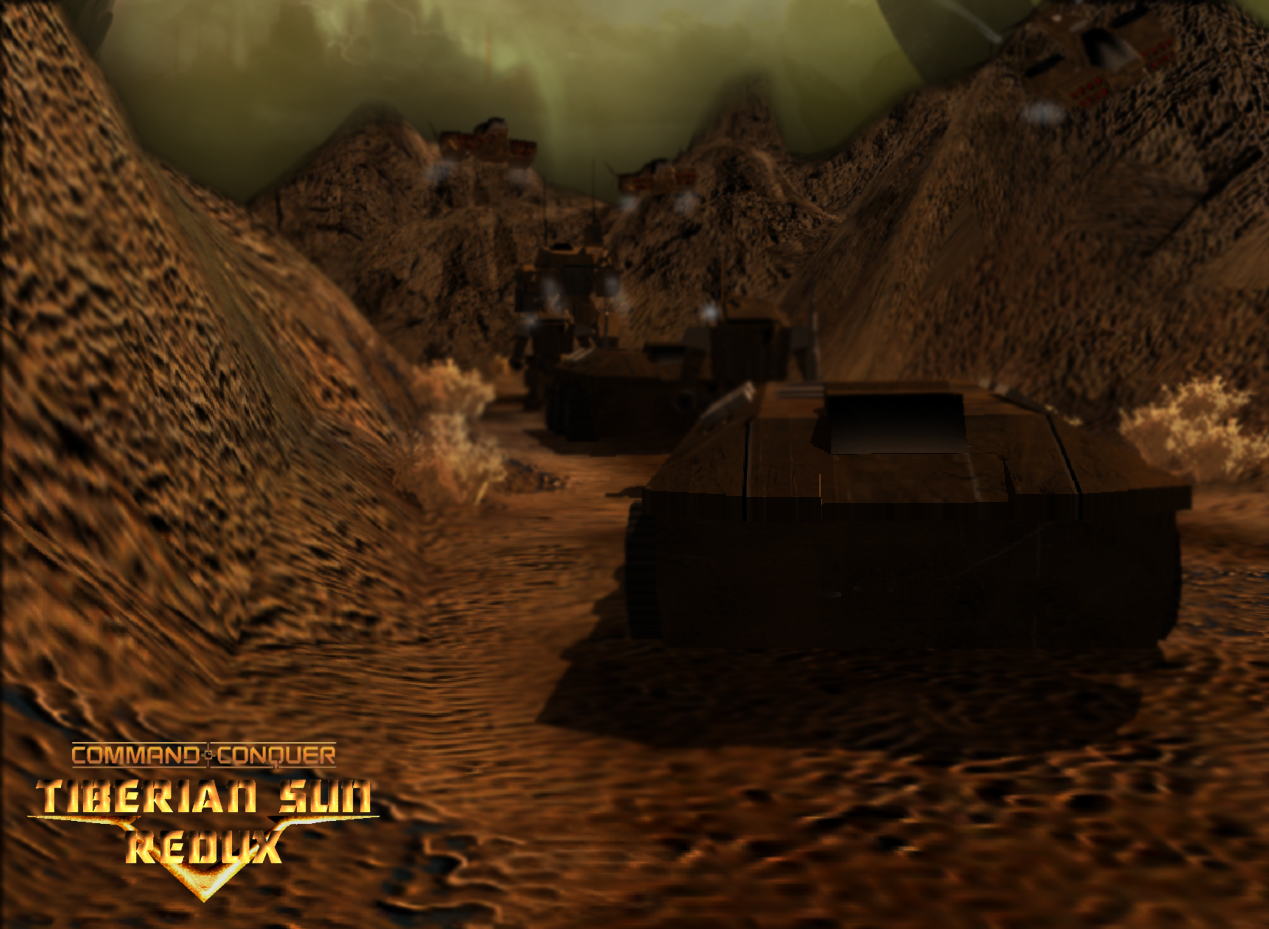 Ok so a Mini-Mod for Red Alert but what if this get a high rating and people are demanding for a total conversion mod?
Well you can cry and do everything what you want but if you want it that badly I have to say one thing. You got the models already they are coded you only need to make damage versions of it with texture's and maps so open your 3d program or download Gmax/Renx and a photoshop program, edit the models to a damage state and change the texture's a bit darker and do something with it and make missions and your done. Cant do it by your self ask some people around if they would like to help you!
That makes sense of course but I got the feeling that you are hiding something! What is it...
Hiding? By the name of Kane what do you mean by hiding?
Well you take the time to make Red Alert models is this a kind of easter egg for one of your new mods that you are working on? Or is Tiberian Sun Redux and Halo Evolutions your two first and last mods your going to work on?
No comment!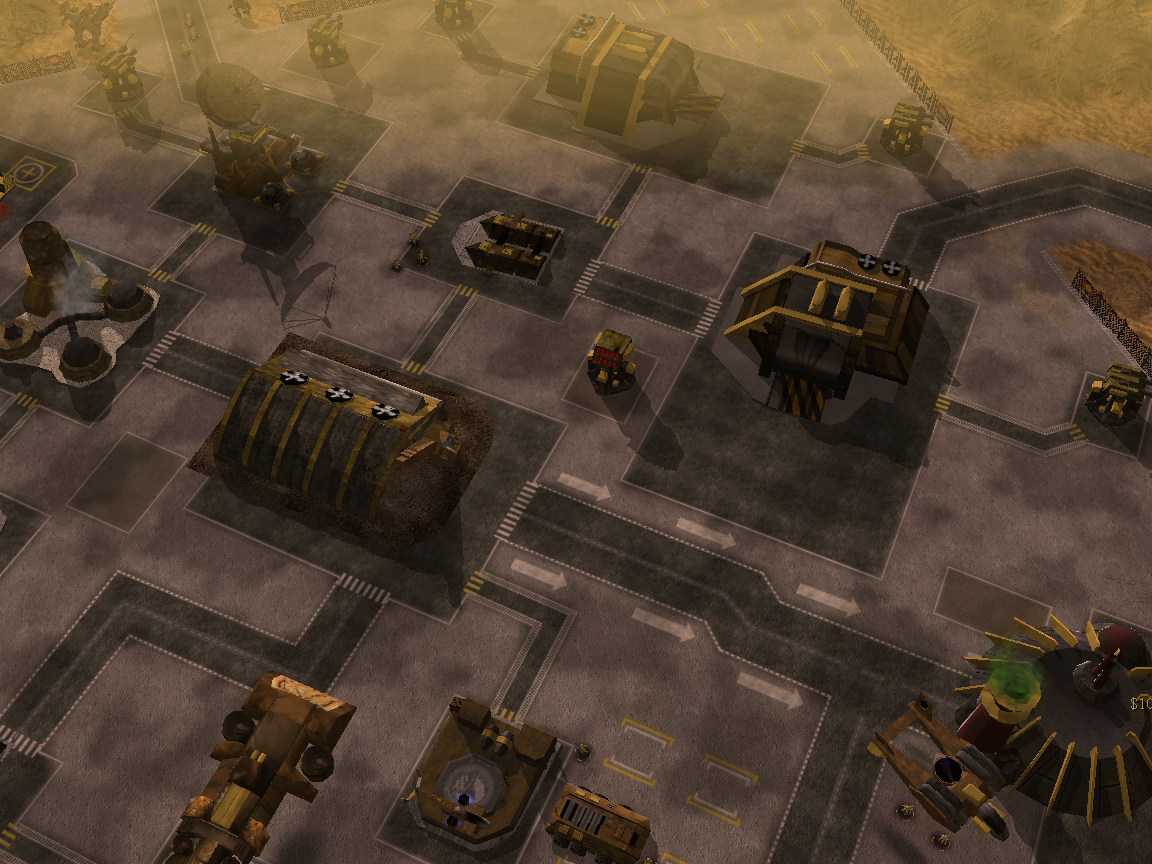 How far is Tiberian Sun Redux in its percent stage and Halo Evolutions?
Tiberian Sun Redux is like 68% done and Halo Evolutions is just started so lets say its 0.1% done.
Nice to know but sine Generals have his limits in code how are you going to implant the Gate system, Sub-terrain and Firestorm wall in the mod?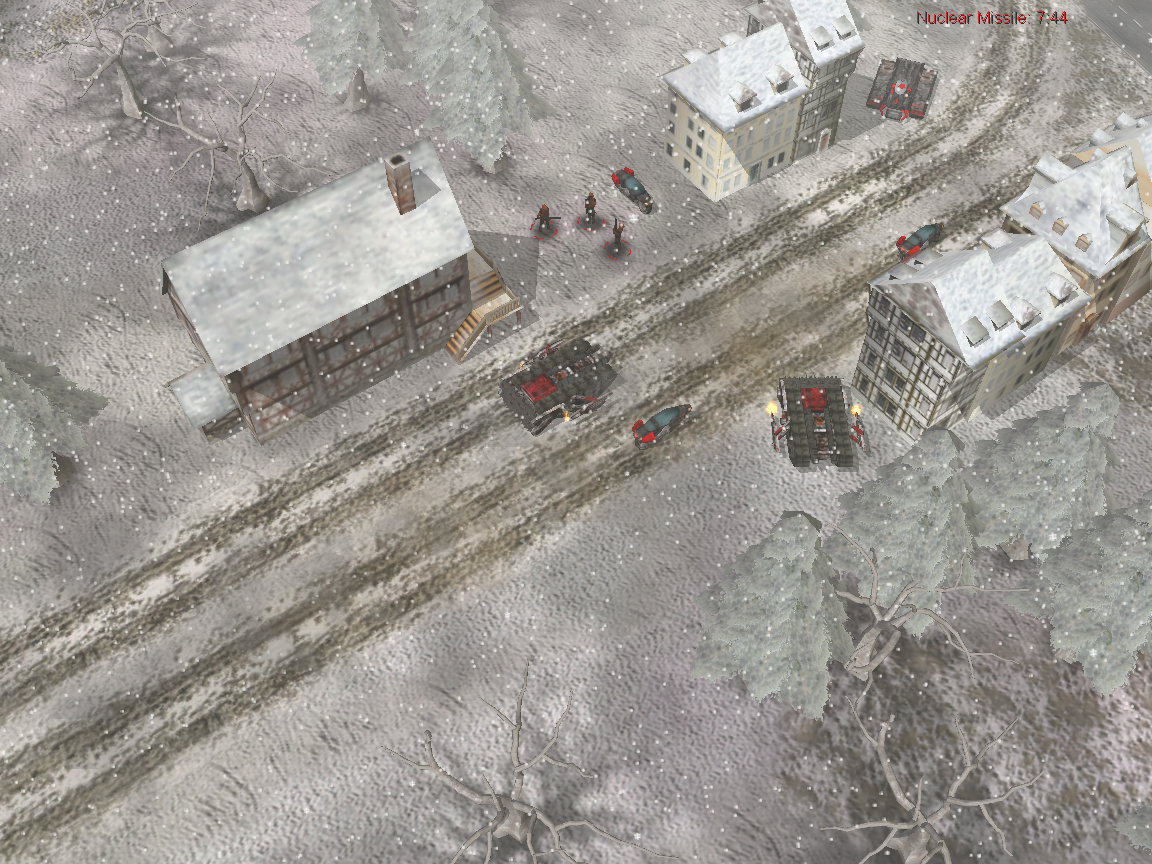 Yeah that is a good question and to be honest I didn't know how to do it my self, so I have ask AssassinCS how he did it with his Tiberian Sun Rising for Command and Conquer Generals Zero Hour and he told me that you got two options for the gate and that is, one open and close it by hand or the second one use it as a weapon system when there is no enemy's around the gate is open but if enemy force's are in his weapon range the gate close automaticly, for the firestorm I think this option is handy aswell enemy force's incoming close gate but take automatically overcharge damage so that it isn't overpowered. And for the Sub-terrain unit's I was think for a stealth effect so if you select the button to go Sub-terrain it starts his animation and then is in stealth mode and cant take damage or the tunnel network system with time delays of pupping up.
That would help other modders aswell if they want that type of system in there mod doesnt it? Anyway since Tiberian Sun didn't have super powers what are your plans for implanting this to Tiberian Sun Redux?
Well for your first question yes it would maybe help some modders, and for your second one I Was thinking of using the GDI Droppods as a superweapon, maybe a Orca Airstike and a Reinforcements drop, using the huge ass Dropship for the GDI. For Nod I'm thinking about to use a special Power that some Subterrain APC's are popping up with infantry and a sneak attack that place a Mobile Stealth Generator with 2 Ticktanks and 2 Devil Tounghs if I spelled it right.
Enough of Tiberian Sun Redux lets talk about Halo Evolutions.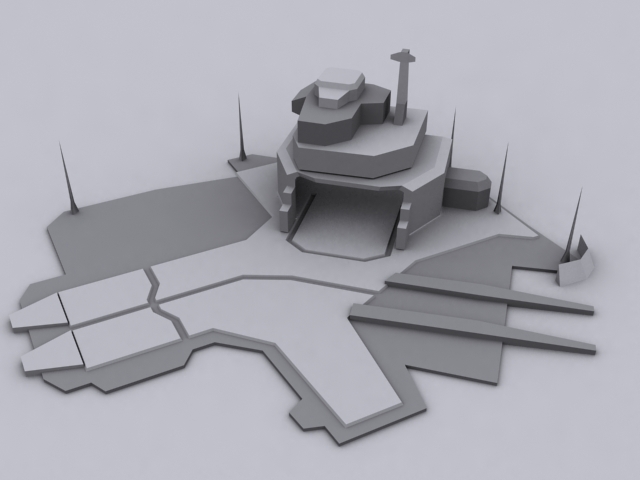 What you mean enough of Tiberian Sun Redux its my baby so treat it with respect *just kidding* what do you want know about Halo Evolutions?
There are now five Halo RTS mods: Halogen The Resurrect Mod, Halo RTS, Halo Campaing Commander, Zero Hour: Human Covenant War and your mod Halo Evolutions, so what does your mod separated them from the others?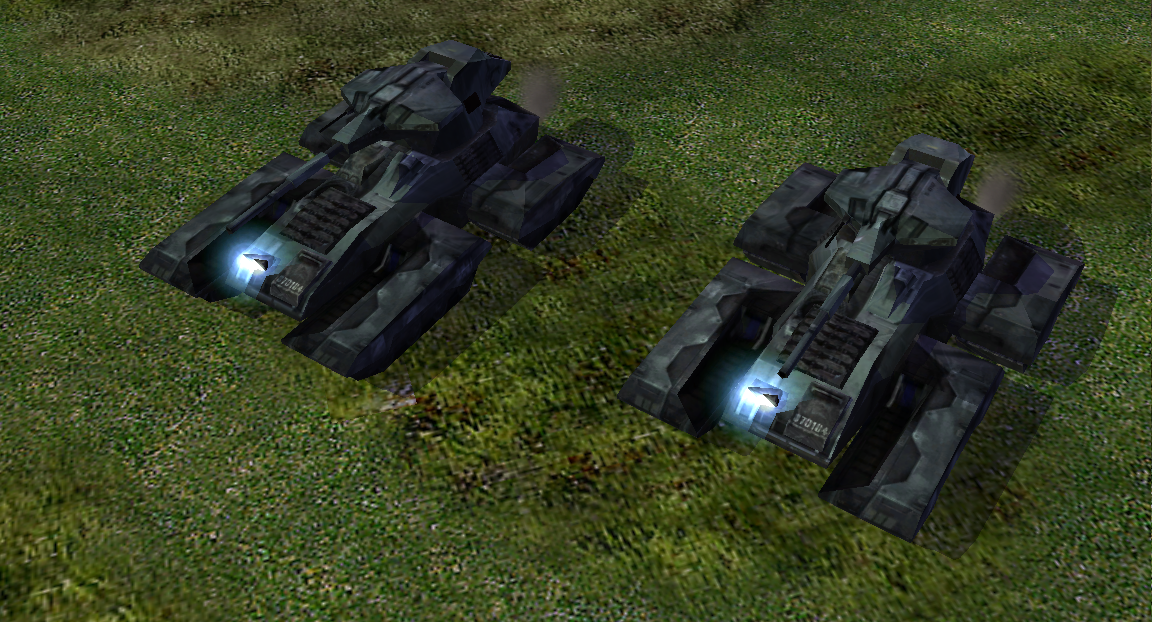 Well I dont know, but I know that "Halo The Resurrect mod " and "Zero Hour: Humand Covenant War" is build on a leaked alpha Halogen mod so those mods are the same in my eyes, Halo RTS is going its own way with using Halo 2 Public models and have to say they fit nice in that engine and Halo Campaing Commander Dont know its a nice mod using asset from Halo 2 and Reach. Halo Evolutions is also ofcourse using asset from the other Halo games because its a Halo mod but Halo Evolutions is also going to implant Deleted Halo Content that would fit this mod for example the UNSC Kestrel from Halo Combat Evolved and other self made content, some buildings from the Halo Wars alpha release like the command center powerplant and so on, also the storyline starts with the Covenant Story and Continue with the UNSC you'll ofcourse get to see the UNSC storyline aswell with the invasion from the Covenant but thats for now all concept *storyline wise* but we do to bring a nice and well orderd Halo mod.
Thanks for taking your time to talk to your self and good luck with your current projects.
No problem I didn't have to do some important things like working instead of writing this at my work, so I'm going to concentrate on my work again instead of talking to my self and I'll see you on Sigma I guess?