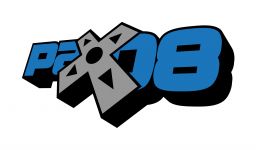 So I finally got approved for my media pass for PAX '08. It's going to be my first year there and I'm looking forward to checking out the spectacle since this is probably the closest I'll ever get to the old E3. They also have a bunch of good concerts going on with game-themed music and a crazy multi-game competition called the Omegathon. I'll be bringing news from the many panels at the show related to game development and stopping by the PAX 10 qualifiers' booths. Any ModDBer's heading out to PAX? Gimme a shout and we'll hang out/have some drinks.
Watching the latest video replay review from Tales of Heroes and its making me want to get back into Company of Heroes again. That game is packed so full of awesome. Speaking of RTS's, got my RA3 beta some time ago and got some time recently to get it setup and try it out. Except I couldn't.... some sort of login bug. Oh well, at least I have Bionic Commando Rearmed to keep me entertained.
Oh yeah, mods. Check out GfG#2 and show your support when they creator pops onto the next Modcast!