I'm sure someone thought I was dead, sorry I'm not.
I was really busy building a website from scratch in 4 weeks.
Anyways I'm back, WOOOOOOOOOOOOOOOO! First order of buisness, replace those UDK rocks in the Lava arena, Done!
And a lovely Image for you: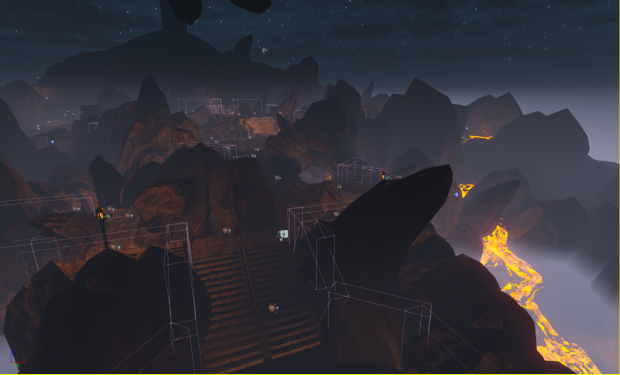 (Not even my project manager knows about this yet) Haha!
Anyways, now that I have free time, I will continue work on the Snow Arena building tunnels in the mountain and what not. If you have and ideas for chambers in the mountain please feel free to suggest them, I might just use it! I will credit you some way in game!
Well, yeah, that was about all I could do in 2 and half hours so, now I have to render production lighting! That will be done tomorrow morning so expect a new screenshot.
Also, if you are one of those Twitter people feel free to follow me I will follow you back :D : Twitter.com
I also pre-ordered Guildwars 2 if you have as well you should listen to this song: Youtube.com
Hope everyone didn't miss me too much! <3
Oh yeah, I also had my birthday so now I'm no longer a "Teenager", woo for being old.