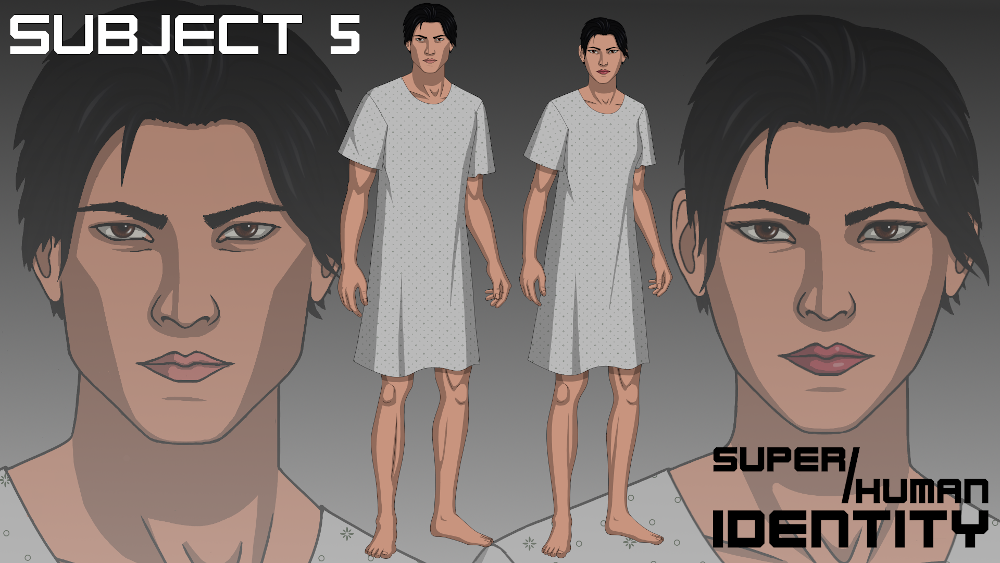 The biggest allure of roleplaying games is interacting with a new world through a character you get to create. Deciding who they are, how they reason, and what stance they take on conflicts in the story is a rewarding creative outlet, as well as an exercise in empathy. Even if you are playing a version of yourself, you are exposed to philosophical dilemmas and thought experiments you would not encounter in real life, especially in fantasy and science-fiction, that sometimes lets you get to know yourself better.
It is therefore fitting that a theme of our first game is self-discovery. As the amnesiac main character of Super/Human Identity, figuring out who you were and who you want to be is a big part of the story. The player will have full control over what their character says in the game, with fully worded dialogue options rather than a choice of tone. There will be room to play your character and have them act, react and develop the way you want.
Part of creating the character you want to play as is usually customizing their gender and appearance as well. In Super/Human Identity there will be two avatars to choose from. However, on top of that you may choose your gender and pronoun separately, allowing for a wider spectrum of player character identities. Additional customization of appearance may also be available if our Kickstarter early next year is successful.
With a wide variety of conflicts, choices and outcomes, you will be able to make the story of Super/Human Identity your own by playing your role the way you want.